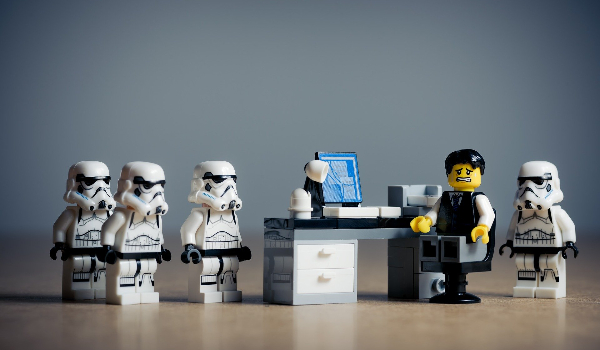 Company changes you can implement to ensure employee happiness that will lead to improved loyalty and productivity
Today's job market is now a competitive one for both employees, and employers seeking to find the best candidate that is the right fit for the job. Newer, more modern workplaces make use of more than casual Friday's in order to make their employees feel safe, at home, and happy in order to increase productivity. But, being a company that is in the cutting edge of technology, or even a Fortune 500 company, isn't always necessary in order to keep and obtain the best employees. Of the top 10 companies to work for according to Glassdoor, the list included both Hubspot at number one for engineers, and also the west coast burger chain giant In-n-Out.
Though these companies might not have much in common in terms of what they offer to customers, they do have some similarities in how they treat their employees. This may be the reason why both, and others on the top 10 list continue to keep employees, and use loyal workers as reliability, and not a liability.
In taking a deeper look into your company's hiring process and treatment of its workers, ask yourself, what is it that employees want? What are the problems facing many Americans, and workers today, and are any of them unique to my demographic? How can I ensure inclusion and equity in my company and make a better and safer environment for my workers? All these questions are essential to ask yourself and can seem quite daunting. But, do not fear.
Here are 10 ways to take a closer look at your company, and implement possible changes according to modern employee and employer dilemmas.
---
---
1. Start off by being a leader
By far, the essential part of any business model, besides its logistics, is its leadership. Whether you're a small business owner that is just starting with a small staff, operating your own restaurant or bike shop, or you're the owner of a bigger franchise or even just began the supervisory position in a Fortune 500 company, it's essential to never lose the human touch, or fall out of touch with your employees.
In fact, in a recent research study conducted by Gallup, out of 7,000 U.S. adults, 50% of employees quit a job in order to get rid of their manager, and thus get rid of the stress of their life. As a manager, this is a hard pill to swallow, and a tough lesson to learn after countless employees and a high turnover rate have made your business unsuccessful.
Though a business might struggle in the beginning stages, and the stress of it might affect your personal life, it's essential to not bring outside stress into work, and worse take it out on your employees. It's easy to start blaming your employees for all the companies' problems, but outside factors can have a big effect and are at times inevitable. Start off your business the right way, by building a reputation as not only a caring but effective boss that does what's best for the company and is seen as a leader. Those employees that begin to feel secure in your leadership will want to stick around, and in the process improve and expand on your business. This can even help in retaining past customers that make good relationships and build a strong rapport with your employees.
2. Make sure to have the right health benefits
As a small business, it might be difficult to obtain full employee benefits for your company, especially if it is starting off small. However, other wellness benefits can include monthly passes to a spa, free gym memberships, or even a gym onsite that offers classes for your employees. In addition, when finally obtaining employee benefits, keep in mind the most common ailments an employee might have, and inquire about these benefits for your employees. For example, 15% of American adults, close to 37.5 million, aged 18 and over reported diminished hearing, and for this reason, you might want to look into health benefit plans that include specialists. In addition, mental health is an issue affecting many Americans, including younger Americans in the workplace. Because of this, offering onsite counseling, therapy sessions, or giving a health plan that includes mental health benefits can do much to improve your employee's happiness, productivity, and quality of life.
3. Host a Pet Day
It seems cliche to say that dog is man's best friend, but this is a reality in the United States. There are currently 75 million pet dogs in the United States, and amazingly, dogs and other animals can also serve as essential service animals. Letting your employees have some fun on a pet day can prove to be a fun part of work, a day employees look forward to, and can reduce stress and improve work-life balance overall.
In addition, hosting a day where employees can bring their dog to work can help those employees suffering from anxiety and depression. This could even be every day if it can be accommodated. Also, inviting local shelters, adoption agencies, and rescue programs to come to your business can spread the word about your company and help develop community outreach and relations. A pet day may end up proving to be more useful and less of a hassle than you originally thought.
4. Use a Casual Dress Code
Big businesses such as Google and other tech giants in silicon valley are notorious for installing slides, having modern and quirky furniture design, and employing a casual dress code. When trying to retain employees, especially in the younger demographic, freedom of expression is a big perk, and sadly, not one that many companies offer. Though a casual dress code might not work for every business, such as the medical field, for most private and small businesses, or businesses that art mostly in an office setting, a casual work dress code is a small, cheap, and stand-out option that can be the difference between keeping an employee or turning one away.
In addition, a workplace that utilizes a casual dress code can have a psychological effect on staff, such as encouraging creative expression, a better social setting, increased self-confidence among employees, and a feeling of being able to accomplish their work without being constricted by any means. All this for the small price of allowing your employees to wear what they want (within reason), it's no wonder casual dress code is becoming part of the norm of office culture.
5. Host other sponsored events
Besides increasing morale by offering pet days, casual dress code, stellar health benefits and so on, a cheap way of increasing employee morale and encouraging productivity is providing sponsored events. It's always good to reward employees for high sales numbers, an increase in potential customers, great customer reviews, solving problems, friendliness, the list goes on. However, these awards for employees can be in addition to sponsored events, such as tickets to game shows, movies, museums, plays, etc. to increase worker's performance. Make sure to make these events available to everyone, and even keep in mind those employees that work night or late shifts also.
6. Offer flexible time off
As a business, your work hours will be essential for operations, but sometimes, some employees can get away with getting flexible time off and having a different schedule. It's important to offer employees the benefit of scheduling their own vacations, accommodating their school schedule, and now with more mothers working out of the home, to always be accommodating to their needs. It's not easy, but as a company, you need to make sure the essential work-life balance is reached and maintained. In addition, always be prepared for employees of different religions to have different days off for observance.
7. Offer Working from Home Options
As mentioned earlier, most employees want not only work-life balance, but the freedom that comes with it. For some responsible employees, offering them the chance to work from home every once in a while can be an added benefit, and can be a huge part of ensuring productivity, sometimes better than an employee working from a headquarters. This is because working from home is a privilege, a competitive perk, and it relies on an employee being responsible enough to submit work on time that is still of the highest quality.  With the prevalence of online shopping for making up 7.2% of retail sales in 2015 and the growth of an online services market, it makes sense that businesses should follow suit and use online services to the fullest extent. Employees working from can still attend meetings via video chat and can keep up with what is going on with a group chat service like g-chat. For an employee, being trusted enough to complete tasks from home, as well as not having to be micro-managed, can serve as an encouragement to be more productive and put in the extra effort.
8. Offer Company Social Gatherings
Fostering a work environment that is almost like a family should be a goal for any company, big or small. As a business, being able to provide employees the opportunity to interact with other co-workers is an essential part of achieving confidence, and obtaining a safe and caring work environment. As with all social gatherings, keep drinking and hardcore partying to a minimum, especially around the holidays, as this can have dire consequences and lead to the opposite of a safe working environment- a dangerous one.
Aside from limiting drinking, being inclusive in your social gatherings can be a great way to again build a solid reputation as a company and attract the best staff. Social gatherings can be held at restaurants that offer many food options, for instance, or can be held in an environment that can be affordable and accessible to all employees, including those with disabilities.
9. Offer Additional Education Opportunities
Though this might not be a cheap option, offering educational assistance, educational courses and other opportunities for higher education can go a long way in retaining an employee, and also developing them into an integral member of your business. Many hospitals now, for example, offer to pay for an employee's nursing program, with the condition that they come back to that hospital and work for them for a minimum number of years, usually two or three. This is just one example of many that companies can utilize and look to when seeing what options to give to employees, and how to improve their employees' lives through better education.
If your company is small, offering smaller incentives, such as the aforementioned paid time off, paying for books and school supplies, or even offering free Microsoft Word, and other software that can be used for school can all benefit and improve employee's productivity, skill sets, and retention.
10. Offer Commuting Benefits
Finally, one other cheap and effective benefit to implement in the work-place is offering commuter benefits. With modern traffic, greenhouse emissions, and health playing a big part in how much an employee is willing to commute, it's important to start offering competitive commuting benefits to help lessen the burden of commuting for an employee.
Distance to work, traffic, and the hours it can take up can all lead an employee to quit in order to seek employment closer to their home. Fortunately, offering simple benefits such as extra time off after accumulating points for carpooling, paying for a toll pass or express pass, offering discounts for vehicles that have wear and tear, offering free bus passes, etc., can all be small and low-cost steps to take in order to help those employees of yours that are commuting.
Be the Best Employer
From being the best boss and a leader to giving freedom by having a casual dress code, and adding health benefits, social gatherings, there are many low-cost benefits that your business can take to improve the well-being of an employee. As a business, it is now essential to be sought after by talented, up-and-coming employees, and to set yourself apart from other businesses by fostering a work environment that is safe, caring, inclusive, fun, exciting, and overall cares for their employees in all their aspects of life, not just at work.
---
---
The following two tabs change content below.

Valerie M. is a writer from Upstate New York. She received her Bachelor's degree in Journalism from The State University of New York at Fredonia in 2016 and is currently working at a digital marketing agency where she writes blog posts for a variety of small businesses all over the country. Valerie enjoys writing about music, animals, nature, and traveling.

Latest posts by Valerie M. (see all)