---
---
About Small Business Marketing Tools
Small Business Marketing Tools is a guide to free or low-cost marketing tools, resources and strategy ideas for small businesses to improve their advertising, branding, public relations, direct marketing, social media marketing, websites and overall business productivity.
With tight marketing budgets and staff resources, knowing how to leverage easy-to-use and low-cost marketing tools is essential for small businesses to compete and survive. There are many ways small businesses can get big marketing budget impact without the time or money investment. In fact, even many large businesses are tapping into free or low-cost marketing tools because of their ease of use, quick implementation and ability to achieve results on a small or limited budget.
Tools and resources featured on Small Business Marketing Tools have been selected as value-add marketing tools for small businesses because they are either free or low-cost to utilize and implement. In many cases you can test-drive these tools with a free trial period to make sure they are right for your business.
Advertising
For more information on how to feature your low-cost marketing tools or small business resources, check out our options for Advertising on SBMarketingTools.com.

---
About the Founder & Editor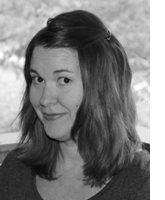 Diane Seltzer founded Small Business Marketing Tools to showcase some of the best ways to maximize marketing efforts on a budget. Along with other marketing and small business expert contributors, Diane shares expertise and guidance based on nearly 20 years of experience in marketing communications, branding, social media, direct marketing, public relations, lead generation, online and print advertising, creative development, web design and marketing strategy development.
With a diverse business background ranging from advertising account management to corporate marketing and marketing consulting, Diane offers a unique perspective on marketing strategies and implementation. Finding and effectively utilizing cost-effective marketing tools has been a focus throughout her career.
Diane is the author of the award-winning book PR Tools to Toot Your Own Horn – Strategies, Ideas and Resources for Low-Cost Small Business Public Relations, providing small businesses a do-it-yourself guide to handle public relations on their own.
Diane has also been featured as a Contributor of the Week on BizSugar.com – a community where small businesses share and find news and tips to run their business.