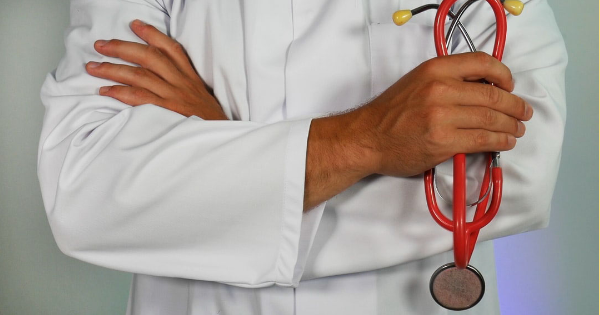 Medical digital marketing strategies that give a marketing boost for doctors and medical practices to attract new patients
Doctors and other medical practitioners may not think that they're running a business since their days primarily consist of keeping people healthy rather than selling goods or products. They do, however, provide an essential service to the people who come to their practice and the longevity of their practice relies on patients finding their office and making appointments with them. At the end of the day, this means that they are a business and they need to use digital marketing practices like any other business to attract new patients.
The digital marketing strategies medical facilities use do tend to differ from those that a more traditional business would use. Let's take a look at a few digital marketing tips that are particularly helpful for medical professionals running practices or offices that could use a little marketing boost.
---
---
Optimize Your Website for Patient Experience
A potential patient often gets their first impression of a medical practice from the practice's website. If someone has just moved to a new city and knows that they should visit a doctor at least once a year, they're probably going to be searching for their new doctor online first. By looking online, they get to know a doctor before booking an appointment or even walking through their doors. You want to be sure that your practice's website represents who you are as a physician and does the job of convincing the searcher to book an appointment with you and not the doctor on the next street over.
To improve a patient's experience on your website and increase your total patient leads and retention, be sure that your website is mobile-friendly and that it loads quickly. A significant number of people use their smartphones or tablets to conduct searches and if your website doesn't work well on their device, they'll move on to the next practice. Make sure that your website's layout is easy to navigate on all devices and that your treatments and services are visible. That is the information that a potential patient is going to be looking for and you want to ensure they find it. Your website should also use lead forms so that patients can request appointments easily through your website. Consulting with a website design and SEO (search engine optimization) professional is a great idea for any medical practice, as they will be able to optimize your site for patients as well as for search engines.
Invest in Your Social Media Channels
As a medical practitioner, maintaining a healthy social media presence may not be one of your personal priorities. However, it should be one of your business priorities. Not only can having active social media profiles boost your SEO, but they help you share content and reach your ideal patient base. Having consistent branding across all channels can also increase revenue by 23%, making it important that your social media content falls in line with the content on your website and physical marketing materials.
Start focusing on social media by figuring out which platforms are best for your practice, goals, and target audience. You'll waste time and money by trying to master all social media platforms, so instead focus on the most relevant ones. For example, Instagram is most popular with users between the ages of 12 and 34, so a practice that primarily serves senior citizens likely won't gain much traction on that platform. People aged 55 and over account for almost a third of users on Facebook, however, making that a much more worthwhile platform for a senior-focused practice to focus on.
Maintain a Blog on Your Website
A regularly updated blog on your website is a great way to further your SEO efforts as well as give your patients helpful information. It can also help build your brand and solidify you as an expert in your field. The key to writing a good blog is to provide useful information.
If you know that you get a lot of patients coming in during cold and flu season, you could write a blog post about the difference between the flu and the common cold. While your patients learn that a person often makes a full recovery from a cold within 10 days and that the flu usually lingers for two weeks or more, you can improve your SEO by using medical keywords that you want to rank on. If you don't have the time to devote to maintaining a blog, consider hiring a professional content marketer to help you create the perfect blog for your medical practice.
These tips are just the beginning of a medical practice's successful digital marketing campaign. There are many more steps you can take, but by starting with an optimized website, relevant social media profiles, and an informational blog, your medical practice will start getting the digital attention you're looking for.
---
---
The following two tabs change content below.

Valerie M. is a writer from Upstate New York. She received her Bachelor's degree in Journalism from The State University of New York at Fredonia in 2016 and is currently working at a digital marketing agency where she writes blog posts for a variety of small businesses all over the country. Valerie enjoys writing about music, animals, nature, and traveling.

Latest posts by Valerie M. (see all)