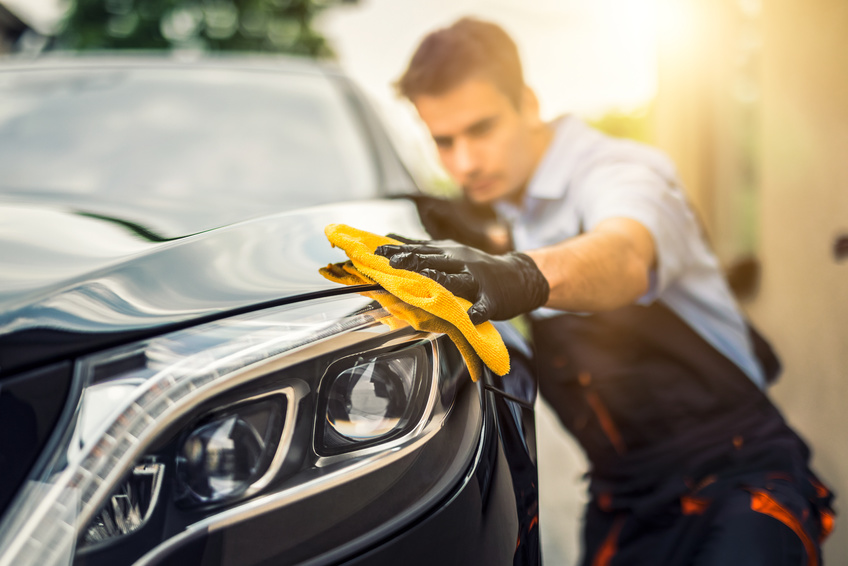 Auto repair shop marketing strategies and promotions that boost your local market presence, generate customer loyalty and drive sales for your business
It's no secret that starting your own business is an exciting, but frightening, experience. About 50% of all startups fail within the first five years, and 75% fail within the first 10.
But the good news is that, as an auto repair shop, you don't need to worry about a lack of demand for your services. There are 2 million semi-trucks currently operating in the U.S. and 40 million used vehicles were sold last year alone.
However, you still have other auto repair shops to compete against, which is why your shop's marketing strategies are so important. To help you get a leg up, here are three marketing strategies you can use to get the name of your auto repair shop out there.
---
---
Make sure you're providing more value than promotions
Email marketing is not only one of the least expensive forms of digital marketing for small businesses and startups, but it's also one of the best ways to reach your target audience. Unfortunately, your emails may be deleted if you bombard your target audience with advertisements and promotions on the regular.
To keep your marketing emails from ending up in your customers' spam, make sure that you're providing more value than promotions. Balance your email messages by sharing a greater number of valuable and useful content emails than sales-focused and promotional ads.
Provide explanatory videos online
A great way you can reach out to your target audience is to publish explanatory videos online either directly onto your website or on your auto shop's YouTube channel. Video marketing is not only a popular marketing strategy but it's also a useful way to capture customer attention and provide them with information about the services their vehicle needs.
Another benefit of video marketing for your auto repair shop is that you have a lot of topics you can cover for your content. You can make a video explaining the difference between automatic transmissions, which have four to 10 gears, and manual transmissions, which have four to seven gears. Or you can talk about the importance of seasonal maintenance and include a promotion your shop is giving for oil changes and tire rotations.
With videos, you'll not only reach local customers in your area and boost your startup's reputation as an industry expert, but you'll also boost your SEO organically. And that's always a plus.
Consider providing a services subscription plan
In-store marketing is a unique way to improve your shop's customer loyalty. Consider implementing a services subscription program if your auto repair shop offers regular maintenance services. A subscription program ensures your customers will return to your shop for their upcoming repairs and their future maintenance needs.
You can increase customer satisfaction with their shop experience by enabling them to spread their payments out over time with your subscription service, too. By offering a discounted scheduled service when their time comes for maintenance, your customers will feel valued by your shop and may be more likely to recommend you to others.
Up to 13% of the world's steel is used by the automotive industry alone and the competition is fierce. But customers value their experience with the auto repair shops they visit. Treat your customers well and their word-of-mouth marketing will be an additional marketing strategy you can use for your business.
Marketing strategies are vital for every kind of startup because your target audience needs to know about your business before they can become loyal customers. By following the tips above, you can increase your brand identity and reach a wider audience to get your auto repair shop on the road to success.
---
---
The following two tabs change content below.

Valerie M. is a writer from Upstate New York. She received her Bachelor's degree in Journalism from The State University of New York at Fredonia in 2016 and is currently working at a digital marketing agency where she writes blog posts for a variety of small businesses all over the country. Valerie enjoys writing about music, animals, nature, and traveling.

Latest posts by Valerie M. (see all)