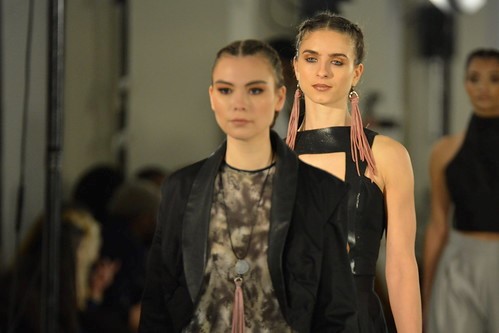 Image via Flickr by SPakhrin.
Elevate your apparel line marketing and target the right consumers with these tools and strategies
There has never been a better time in history for a small business owner to find their way into the fashion apparel industry, but you need to know how to make your presence felt and have your brand stand out from the crowd.
Take a look at these excellent tools to get a leg up on the competition.
---
---
Expand Your Reach With a Great Social Media Presence
In order to find your way into the hearts and minds of the expansive sea of potential customers who are all eager to find what you have to offer in the way of fashion apparel, you're going to want to develop your unique brand that presents your personality and voice to a fan base that will offer you their loyalty in return.
You can make your presence known to this vast audience by reaching out to them where they are already spending their time, which in this day and age will likely be one of the more popular social media platforms available to them.
Approach social media with a focused intent on providing your potential audience with high-quality, engaging content, that lets them know who you are in an authentic and eye-catching way. People want more than a sales pitch, they want an engaging story that will display how you can help them in their efforts to be in line with the latest fashion.
Network With Social Media Influencer Marketing
While gaining a large social following takes a lot of work for an up-and-comer in the fashion industry, you don't have to do it alone. There are many who have come before you, whether they're on the production side or if they're a consumer, and you might be surprised at how willing people will be to network with others who are working toward similar goals.
One of the most popular methods of reaching a new audience today is working with social media influencers. These are people who have gained a large fan base of their own and are willing to work with brands to promote their product in an authentic and mutually beneficial way. Do your research to find which influencers receive great engagement within your niche in the industry and reach out to them to see how you can help each other.
Stand Out With Brand Engagement Videos
Today's social media world has created an industry where users are looking for the latest in visual entertainment. You can take advantage of these trends by standing out with video content that displays your unique characteristics while telling a story about how your brand can help meet the needs of your potential customers.
While you no longer need to blow your entire marketing budget on a single television commercial, you are best served by making every effort to put out high-quality content that generates interest among your audience.
No matter which tool you decide works best for you, it's important to remember that people desire authenticity from your brand, so make sure to show them all you have to offer in a way that helps them remember you and generates positive emotions.
---
---
The following two tabs change content below.

Editorial Staff
This post was written by SBMarketingTools.com editorial staff.

Latest posts by Editorial Staff (see all)