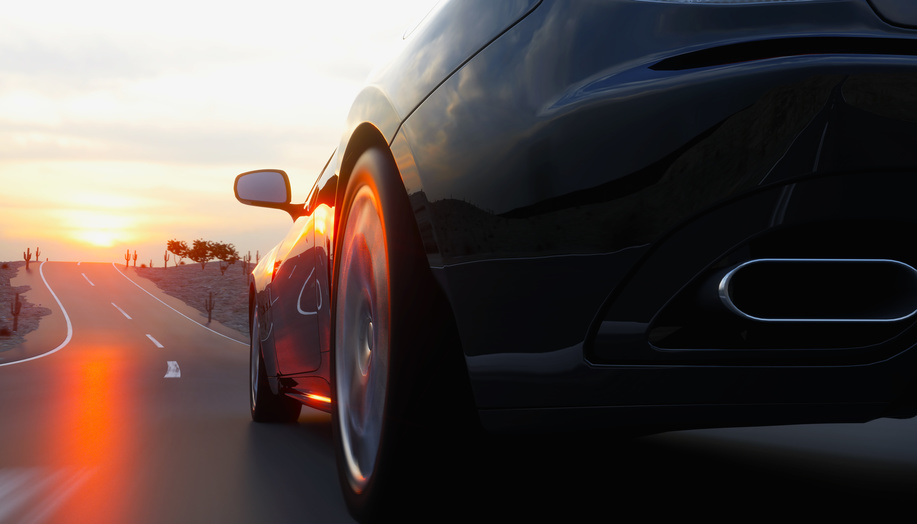 A corporate fleet policy is essential to ensure you are managing your SMB vehicle investment to keep your small business running & growing
Maintenance, mileage, storage, insurance, liability … there's no denying the risks and responsibilities that come with investing in a fleet of vehicles for your company's employees. While having a company vehicle can make everyday job functions exponentially easier and more efficient for employees and businesses across many industry sectors, it's absolutely critical to form a clear and concise corporate fleet policy to ensure accuracy, consistency, and most importantly, safety, for all parties involved.
Here are just a few considerations to make when determining whether a corporate fleet policy is right for your business.
---
---
Calculate TCO
Total Cost of Ownership (TCO) is a basic metric that encompasses a wide range of financial components related to vehicular efficiency. Correctly calculating each vehicle's TCO is essential to properly setting and maintaining a corporate fleet policy.
"The TCO analysis should include all fixed and variable costs incurred over the service life of the vehicle, topped off by actual depreciation. That said, the components of TCO are often expressed differently, such as maintenance and repair in cents per mile and depreciation in dollars per month," says FleetFinancials.
After you've calculated TCO data, you can determine whether it's wiser to provide an employee with a company vehicle or to reimburse them for the use of their personal vehicle.
Maintenance Matters
Global car sales reached a record 88 million vehicles in 2016, up 4.8% from a year earlier and set a 10-year high. But keep in mind that all vehicles need proper maintenance, especially if they're regularly being used to transport heavy materials or drive long distances.
Typically, corporate fleet policies put the responsibility of maintenance on the employer. With that in mind, it's your duty to invest in maintenance first to prevent costly repairs later. For example, improper balance can shorten a tire's life. Check it after 500 or 1000 miles of use. Oil changes and inspections should also be performed regularly.
Use Tracking Devices Appropriately
Finally, if you feel as though you'll need to track employees upon implementing a corporate fleet policy, do it with caution. There are plenty of options when it comes to tracking technology, many of which are designed to help employers know where their employees' company vehicles are at all times and ensure proper use.
Dashboard cameras are another viable option, though employees may have more control over them. The global dashboard camera market, in terms of revenue, was valued at US$ 1,458.2 million in 2013 and is forecast to grow at a compound annual growth rate of 15.3% during the period from 2014 to 2020. So, it should come as no surprise that you'll have countless options when it comes to features.
Of course, these tracking devices aren't just to deter employees from slacking off — they can actually serve as a critical resource in the event that one of your company vehicles gets stolen. If preventing theft is your main priority, you'll want to invest in a remote disabling and unlocking system as well.
"In the rare chance a company vehicle is stolen, it's incredibly helpful to be able to see where it's at so that the authorities can apprehend the suspects and reclaim your company's property…Unfortunately, some criminals are smart enough to remove tracking devices from vehicles. Thus, as an extra backup for the utmost protection, it would be best to install a remote disable and unlock system to make it easier for the authorities to locate the vehicle," writes Veselina Dzhingarova on TweakYourBiz.
Don't Neglect Background Checks
Finally, before you officially implement a corporate fleet policy or entrust employees with any vehicles, you should make it known that you'll be conducting detailed background checks to determine whether the employees has been involved in any previous accidents. Up to 80% of IT budgets are used for routine maintenance, but making the small investment in background checks ensures maximum safety and financial efficiency for all of those affected by the corporate fleet policy.
Not all corporate fleet policies are created equally, but with these tips, you can craft a policy that keeps your employees safe while protecting your business and its financial assets as well.
---
---
The following two tabs change content below.

Valerie M. is a writer from Upstate New York. She received her Bachelor's degree in Journalism from The State University of New York at Fredonia in 2016 and is currently working at a digital marketing agency where she writes blog posts for a variety of small businesses all over the country. Valerie enjoys writing about music, animals, nature, and traveling.

Latest posts by Valerie M. (see all)