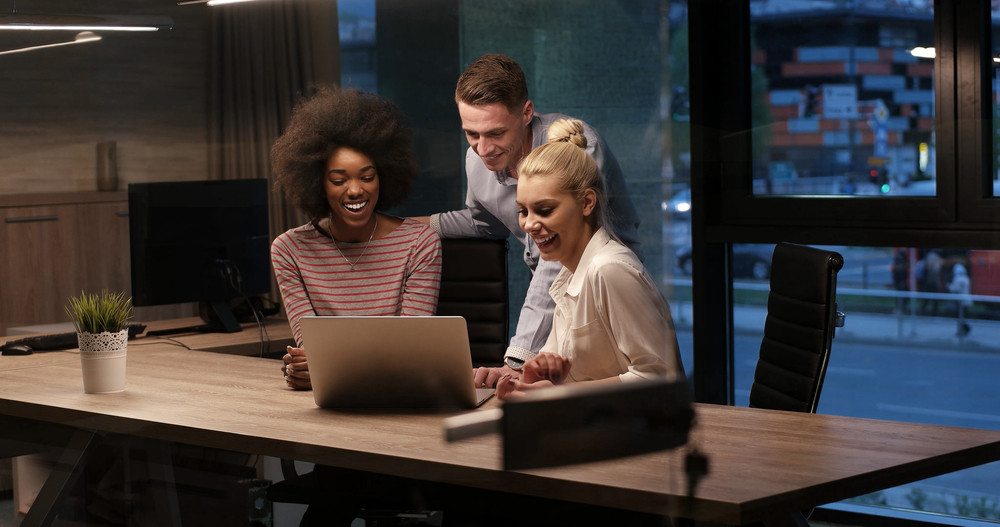 Entrepreneurship is a long journey whose success depends on a lot of factors. Identifying the market gap and proper pricing of goods or services you will provide is just part of the beginning of your small business. What more does it take to succeed in your small business? This guide offers four strategies to focus on prospering in your trade.
---
---
1. Create A Competitive Advantage
One Desk statistics show that in 2021, there were 108,069 professional roofing companies in the United States, a 1.6% increment from the previous year. Unless you have an exclusive monopoly, your small business will face competition. Differentiation is key to successful selling, which depends on your Unique Selling Proposition (USP). For a roofer, this can depend on your location or the quality of your products.
Other ways to increase competitiveness include branding to create an identity for your business. Also, marketing campaigns have a high return on investment (ROI) as they help build a brand identity and grow sales of products and services. Online reviews are like modern referrals; you will create a client base by providing outstanding service and getting excellent reviews. Happy clients are more likely to contact you about roofing issues, and new clients will read the positive reviews.
2. Outline Your Finances
Business owners should focus on sales, revenue, and cash flow to develop their business strategy. You need to know how much money the business is making. Please focus on the net rather than gross profit as it gives you a more realistic view of how the company is doing. In your business plan, outline your finances and address critical questions about your business fiduciary situation.
For a franchise, obligations include the franchisee operating the business up to the franchisor's standards and maintaining the latter's trade secrets. If you have problems developing your business plan, meet with your local small business development center for free counseling on how to go about it. Alternatively, it may be fiscally worthwhile for you to hire a dedicated staff member to control the financial aspect of your small business. There also exists online business plan aids.
3. Secure Financial Investment
Local, state, and federal Governments provide financing options for small businesses through grants to promote growth. Since 2015, Ohio has spent approximately $275 million on supporting around 300 Minority Business Enterprises (MBE). Government grants usually have rigorous criteria, such as group-based and non-profit companies. Those awarded the grant must account for the use of funds. Private organizations, too, help businesses.
Investigate the various interest rates that apply to small business loans and choose the bank option most friendly to your small business. Other business financing options include crowdfunding and peer-to-peer marketplace lending.
4. Project Growth
All successful small businesses need to grow their customer base and production capabilities over the first few years of operating. Yet, rapid growth can overwhelm enterprises, and these can fail. Of all new business ventures, 20% of those businesses fail within the first two years. Identify your growth strategy and its response to the growth potential. While strategizing, define growth objectives and focus on feasible growth rather than one-time growth. Maintaining financial liquidity during the growth phase is crucial to avoid the company going under. Ways your small business can proactively keep cash flow during rapid growth include:
Avoid binge spending working capital
Analysis of payables and receivables
Small businesses are a pillar of the growth of any state's economy. Relevant organizations should support them for easy development. Building a competitive advantage over similar small businesses is crucial to succeeding as an entrepreneur. A unique selling proposition will make you stand out. A financial outline helps you keep track of the business' profit and obligations, such as those included in a franchising agreement. Government grants and bank loans can also help develop your business by funding to help keep it viable.
---
---
The following two tabs change content below.

Valerie M. is a writer from Upstate New York. She received her Bachelor's degree in Journalism from The State University of New York at Fredonia in 2016 and is currently working at a digital marketing agency where she writes blog posts for a variety of small businesses all over the country. Valerie enjoys writing about music, animals, nature, and traveling.

Latest posts by Valerie M. (see all)