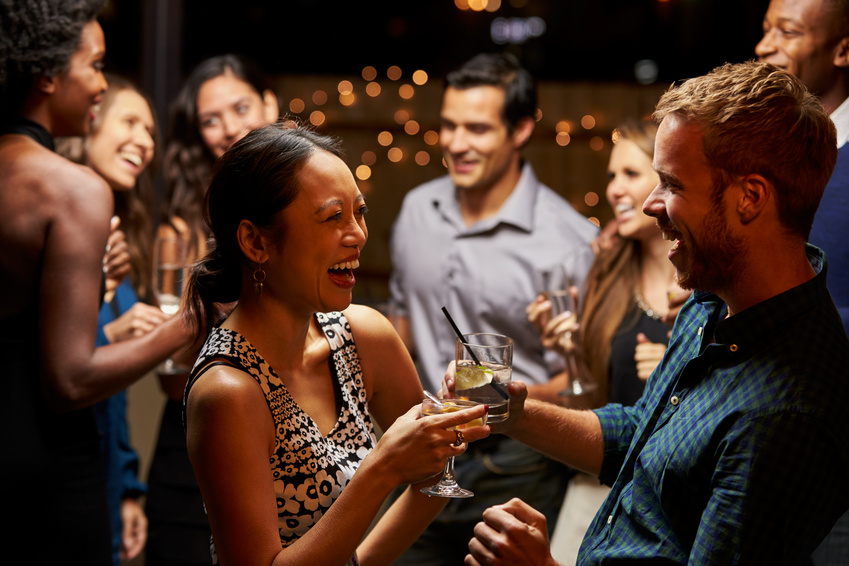 Make it a holiday office party to remember with these ideas that elevate team bonding and show employee appreciation
Every year when the holiday season rolls around, there's an excited buzz at the workplace in anticipation of the annual office-sanctioned party, but the festivities always seem to resemble the ones of the year before. This unique opportunity for team bonding and employee appreciation shouldn't be wasted yet again with string lights in the break room and a run-of-the-mill cookie swap.
With these ideas, you'll be able to give everyone in the office a holiday party they won't expect and one they'll be sure to remember.
---
---
#1 – Whisk Everyone Away In A Limo
Businesses big and small have done the tried and true holiday party at a popular restaurant in town, but you can shake things up this year by surprising them with a limo service to and from the venue.
Limos add a bit of excitement to any event, and while the first limousines only had a seating capacity of four people, today's luxury limos could potentially fit your entire team. By hiring a limo service, you'll not only be covering everyone's transportation for the evening, but also providing a perfect opportunity to bond over the novelty of the experience.
#2 – Hold A Holiday Happy Hour
Companies are staffed with a wide range of people and taste preferences, which can make finding one restaurant to suit everyone an impossible task. This year, skip the food and focus on the drinks.
Take advantage of the happy hours at a couple of local bars and host a holiday happy hour tour as your office party. If you do want to include some food options, check out restaurants that offer a happy hour and early dinner service combo. The restaurant industry is estimated to create about 1.6 million jobs by 2027, so with that many growing dining options there is bound to be some venues with good holiday deals.
#3 – Host A Holiday Cooking Class
Holidays always seem to be centered around the food, so this year give your team an opportunity to grow their own cooking skills.
Websites like Groupon always have deals for cooking classes, so keep an eye out for one that has a holiday spin to it. You can then give your team the afternoon off and take them out to the cooking class. If you'd rather keep it in-house, bring a professional to the office or see if an employee with cooking skills wants to host the class.
#4 – Take Up A Charitable Cause
This is the time of year for giving back, so a company's holiday celebrations are the perfect opportunity to get everyone together to do so.
There are endless possibilities when it comes to charitable causes. Get a trusted committee together to sift through local charities for an activity that will get everyone on their feet and working together. The cause could be anything from donating an afternoon to the local food bank, going gift shopping for children in need, or organizing a clothing drive. With the average woman owning an average of seven pairs of denim jeans, a majority of employees with have plenty to contribute.
#5 – Festive Feast Surprise
This party idea comes in two parts, but is all about the element of surprise. First, enlist a squad of employees who are talented at decorating and at keeping a secret. Have them come in over the weekend or stay late after everyone else leaves to cover the break room, or entire office, in festive decorations.
When everyone comes in the next day, they'll be shocked by the holiday wonderland they've walked into. They'll be even more shocked when you surprise them with a delicious catered lunch. To give the feast a modern twist, have it catered by a few local food trucks that can come to the office for the occasion.
Over 70% of employers typically host holiday parties for their employees, according to Challenger, Gray and Christmas Inc. surveys. Stand out from the masses this year by throwing a party that is truly unique, and then start generating ideas to top it next year.
---
---
The following two tabs change content below.

Valerie M. is a writer from Upstate New York. She received her Bachelor's degree in Journalism from The State University of New York at Fredonia in 2016 and is currently working at a digital marketing agency where she writes blog posts for a variety of small businesses all over the country. Valerie enjoys writing about music, animals, nature, and traveling.

Latest posts by Valerie M. (see all)