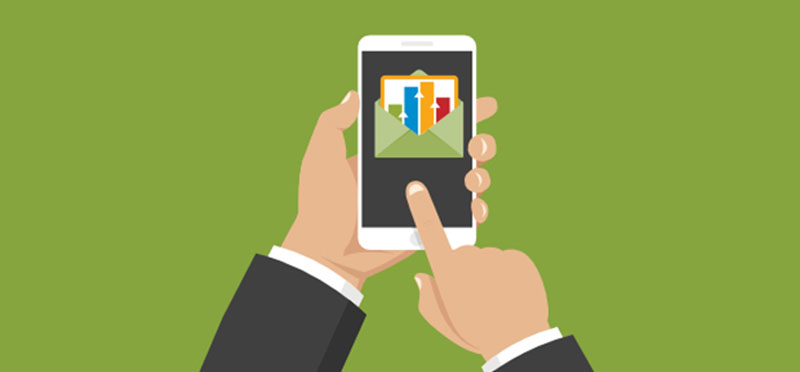 Copywriting sales and marketing tips for writing email headlines that are more effective, attention-grabbing for small business email marketing
Did you know that email marketing reels in new customers 40 times more than Twitter and Facebook? Yet, it also shows that 75% of consumers do not open promotional emails and only 5% of the ones who do click on the links contained in the message. What this reveals about online business marketing is that email is a powerful tool that only a few know how to utilize.
What makes some emails effective in capturing people's attention while others get trashed without being opened at all? According to many experts, headlines determine the success rate of your promotional emails. In fact, 5 times as many consumers consider headlines as the content copy. A strong, effective headline is enough to get your email forwarded even if the sender hasn't finished reading all the content.
If you want to have this success rate from the get-go, check out these 5 quick tips for writing better headlines for your email marketing:
---
---
Tip #1: Short and sweet is the best way to do it.
Approximately 53% of emails are being accessed in mobile devices. If your headline is too long, it will likely be cut off. This is the easiest and fastest way to lose the interest of your readers.
Keep your headlines within a 50-character limit. Ditch words such as Update, Newsletter, or Order. Go for the ones that grab attention such as simple adjectives, words that call readers to action, or the keyword that sums up your content.
Tip #2: Pose provocative questions in email headlines.
Direct, challenging questions get readers involved. Make sure that the question ties together with the gist of your email. As in the case of offering deals, pose the question in such a way as to hint on the benefits that the reader will get upon opening your email.
Here are a few examples:
Need free luggage allowance on your next flight? Read this!
Does your blog need more traffic? Let us help you.
Want the secret for looking fresh all day? Check this out.
Of course, what makes posing stimulating questions effective is providing clear, accurate answers in the content body.
Tip #3: Appeal to exclusivity.
People subscribe to emails or newsletters because they want to be in the know. Do your share by making them feel part of the team.
Phrase your headlines so that the recipients feel they are on the inside. Headlines that contain key phrases like Exclusive deals for members, our gift on your birth month, and headlines containing the receiver's name are sure ways to let them know they are valued. That's how you get loyalty from your customers.
Tip #4: Remember: Numbers get results.
Adding numbers to your headlines instantly make them clear and concise. It helps the reader decide that your email is something they have time to read. A headline that says 3 Simple Steps to Groom Your Eyebrows sounds a lot easier to read than Learn the Techniques of Keeping Your Eyebrows Neat.
Make readers know how many steps they need to take or how much discount they can get. Aside from setting their expectations about the content, a number placed in a series of words also makes your headline pop.
Tip #5: Be intriguing in email headlines.
Tell readers what they can get – but make sure not to give away everything. This is a balance you need to master.
Writing email headlines that include phrases such as Exclusive Ebook Inside or Your New Guide Awaits stir up curiosity without giving everything away. What e-book will they find? How different is this updated guide? It lets them know the email contains something they are interested in while exuding enough mystery to make them want to find out more.
Whether you manage your email marketing campaigns yourself or have a virtual staff to handle it, these techniques will help your team strategize your emails better. Using these 5 quick tips for writing better headlines, what kind of email are you sending out next?
---
---
The following two tabs change content below.
Catherine is president & executive director of 20four7va, a global eCommerce virtual assistance service provider. She is into strategic planning, product development, brand management, and digital marketing.
Latest posts by Catherine Vanvonno (see all)