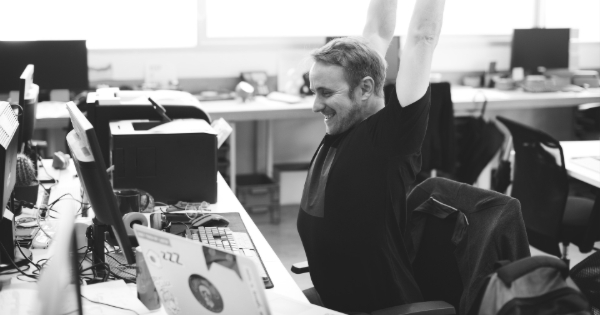 The middle of the year can be a slow time for small businesses, particularly depending on your industry. Make the most of this time by using these tips.
We're almost halfway through the year, and at this point, many small businesses are starting to feel the strain. After a strong first quarter, it can be especially difficult to stay on track with your business's goals for the year.
Here are a few business tips you can use to best the mid-year slump that sometimes happens to small businesses and business owners.
---
---
Integrate new software
If you've found that your workflow is starting to catch up with you and you've got a longer to do list than you'd like, integrating new software and services into your operations can help you stay organized and on track. You might even win some new customers with your upgrade; businesses reported increasing the number of customers they've won by 90% with field service management software.
Looking to outside services and software can also help you keep track of your payments and financial information, particularly if you've had a few customers that haven't been as timely with their payments. Factoring companies can help small businesses bridge invoice payment gaps with upfront payments up to 90% of the original invoice.
Update your advertising
Have you noticed your company's website traffic slowing down over time? On average, over 40 percent of a website's generated revenue is captured by organic traffic. But what if the visitors stop coming? It might be time to give your advertising an update.
Try expanding the formats and mediums you use for your advertising, especially your digital content. Youtube videos and other multimedia formats of marketing can be incredibly effective; there are about 300 billion searches on YouTube monthly, meaning it's likely people will find your content that way.
Check in with your customers
When you're looking for ways to improve your company, it's sometimes best to go straight to the source. Your customers are almost always going to have valuable feedback, and taking this time to check in with them lets your existing customers know you care.
Review your financial information
It might seem like you only just recently finished going through your financial paperwork after filing taxes, but taking this time to get ahead of your finances can help you avoid problems later in the year. Pay special attention to any documents that will be helpful in filing your taxes so you can avoid some future stress.
Try something new
Still stuck in a mid-year slump and not sure how to get your business booming like you want it to? Try that adventurous idea you've been avoiding for a while, or do some research to see if now is a good time to launch that new product. Go back to your original business plans and see what plans or ideas you've let go of along the way. Sometimes taking a step back to reassess or try something new can be all it takes to shake your business up a bit. You might even stumble across a significant source of revenue you've been overlooking.
The middle of the year can be a bit of a slow time for some small businesses, particularly depending on your industry. However, as a small business owner, you can make the most of this time by stepping back and using these tips to reassess where you're at.
---
---
The following two tabs change content below.

Valerie M. is a writer from Upstate New York. She received her Bachelor's degree in Journalism from The State University of New York at Fredonia in 2016 and is currently working at a digital marketing agency where she writes blog posts for a variety of small businesses all over the country. Valerie enjoys writing about music, animals, nature, and traveling.

Latest posts by Valerie M. (see all)