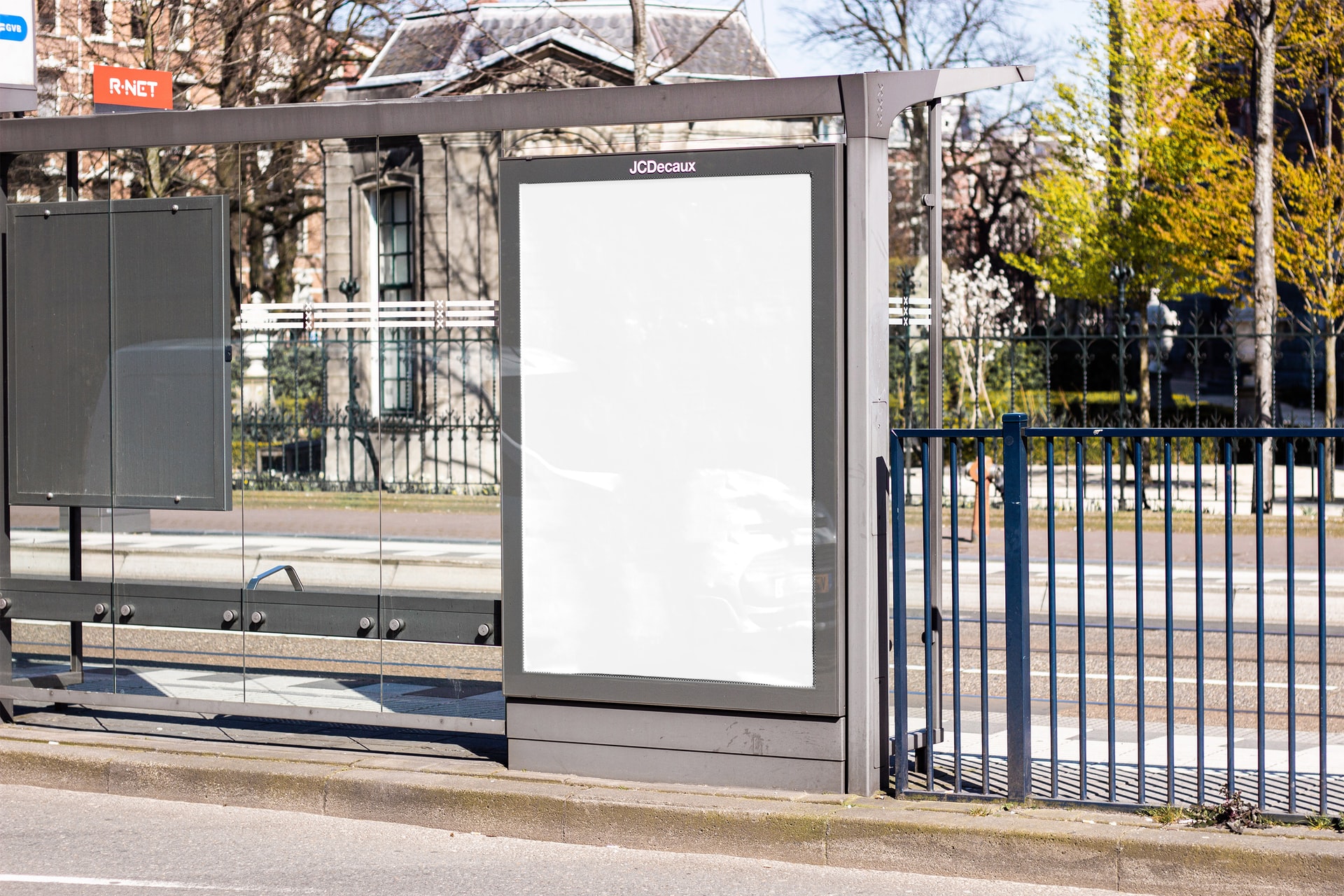 OOH marketing, also known as out-of-home marketing or advertising, can be more effective if you focus your campaigns on these steps
As a business, you might have recently dipped your toes into OOH marketing — and it wouldn't be too difficult to speculate about why. According to recent research reported by Business Wire, returns from digital advertising have recently diminished — leaving out-of-home marketing looking more appealing.
In the same research, 92% of surveyed marketers claimed that they intended to increase their spending on OOH in 2022. So, what could do you to help yourself keep pace with these OOH marketers?
---
---
1. Consider alternative OOH formats 
If you are somewhat inexperienced with OOH marketing, you might have only experimented with one format of it so far. However, if you look again at your marketing campaign, you could realise that this particular format wasn't really the most appropriate for it.
For example, if you run a fast-food outlet, you might have publicised it on a bus stop — even though switching to spreading the word via billboards on busy motorways could actually work better for your specific business. The sight of a tasty-looking burger could certainly make a bigger impact on a larger canvas like this.
Another contrast to traditional OOH marketing tools is advertising inflatables. These promotional inflatables are designed to draw attention with their bright colors and creative shapes, making them perfect for attracting the eye of potential customers no matter where they decide to go. Plus, you can customize them in any way you want, ensuring that your message stands out! Their versatile feature to be used both indoors and outdoors makes them perfect for events venues or even busy public spaces. So if you're looking for an innovative form of out-of-home marketing, these high-quality advertising inflatables will serve as a fresh option! They may just be the key to helping your business stand apart from the competition.
2. See if you could simplify the design of your ads 
Yes, the design of your ads is ultimately what could initially attract people's attention. However, you don't want to be so elaborate with the design that it threatens to overwhelm the ad's core message — the one that the design is supposed to subordinately serve.
Besides, as Fast Company warns, "cluttering an OOH advertisement with multiple fonts, a scattering of images, and clashing colours deprives the viewer of a focal point."
3. Use data to inform a more targeted campaign 
You probably already have access to a large amount of data about your consumers. This could include information about — for example — their interests and hobbies as well as other brands they buy from.
You could use this data to leverage what is known as 'programmatic DOOH' (digital out-of-home), where ads are delivered at times when members of the target audience are especially likely to be close by. This kind of contextual content can also have the bonus of eliciting a more emotional reaction from consumers.
4. Look for cost-effective OOH deals 
If you are struggling to nab the best deals for OOH inventory, you could try waiting until the last minute before sending off your application. When you go about things this way, you could find that the OOH agency is willing to slash the price of ad space just to offload it.
Alternatively, if your business is a start-up and financially stretched for this reason, you could join a start-up incubator scheme like Clear Start by Clear Channel.
5. Advertise in new places 
Tempted though you might be to put OOH ads in major metropolitan areas, you should probably prioritise advertising in multiple smaller markets instead if the specific demographic to which you are attempting to promote your products or services is relatively narrow.
An Entrepreneur article hails this strategy as "ideal for niche brands with smaller budgets", as "you can reach new customers more cost-effectively".
---
---
The following two tabs change content below.

Editorial Staff
This article was written by SBMarketingTools.com editorial staff.

Latest posts by Editorial Staff (see all)