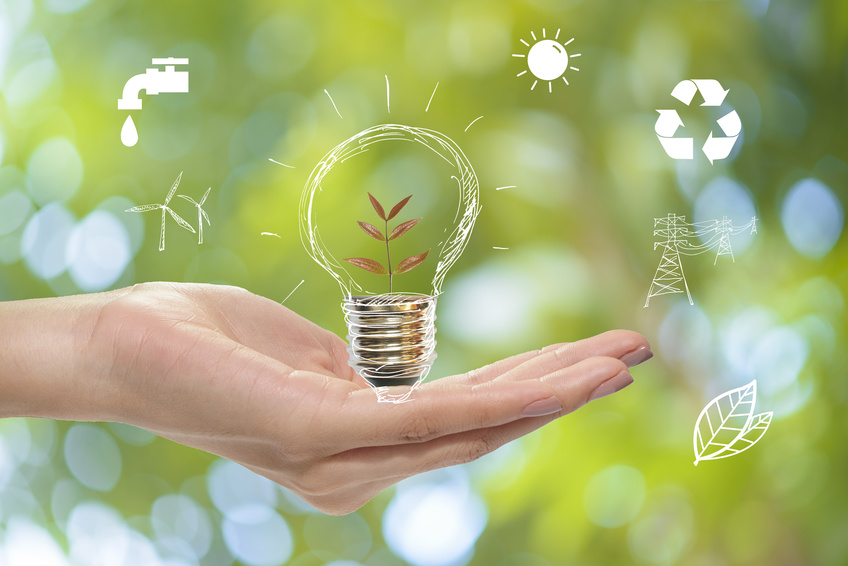 Going green with your business can sometimes be a challenge, but it's one that's almost always worth doing. Use these tips to go green.
When you're first setting up your business, you'll need to decide how much you want to commit to going green. While it's possible to go green in major ways once you've already established your business, it's easiest to build your eco-friendly elements into your business model early on. Use these tips to help your business stay environmentally friendly as you grow.
---
---
From The Ground Up
If you're building a new location for your small business, you have an opportunity to go green and keep your business eco-friendly from the very beginning. When you're selecting materials to construct your business with, look for options that will reduce your energy use later on. The R-value for a typical insulating concrete form is about 20, which will reduce heating and cooling energy needs later on. The more you can integrate energy-friendly materials now, the greener your business will be later.
Reduce, Reuse, Recycle
Whenever you have the opportunity, try to integrate recycled or recyclable materials into your business. Sometimes these materials will also last longer than others, making them even more environmentally friendly; a typical metal roof will last about three to seven times longer than a typical asphalt shingles roof, for example. Integrate enough recycled materials and proper building techniques into your building and you may even be able to receive certain certifications that can help your business later on.
Managing Maintenance
While maintenance is important for any business, taking extra steps to keep your business's space in good repair can reduce the environmental impact your business has. This is especially true for any business that requires an industrial chimney; binocular inspections of smokestacks should occur once a year. Full height interior and exterior hands on inspection should be done every three years.
Taking On Technology
If your business already has your structure in place, or you're moving into an existing location, there are still routes to take to make your business more environmentally friendly. Integrating technology can help your business reduce energy spending and resources needed, ultimately reducing your business's carbon footprint. Try going paperless to start, and slowly add in other technologies that can help reduce your environmental impact.
Back To the Drawing Board
Feeling like you've hit a wall with how you can take your eco-friendly business to the next level? Head back to your original business plan. Going over your business model can help you find places where you can be doing things in a more environmentally friendly way. Maybe you'll be able to run more parts of your business digitally, or you'll find places where you can integrate eco-friendly alternatives. Starting at square one can help you gain a bit more perspective that you might be missing.
Going green with your business can sometimes be a challenge, but it's one that's almost always worth doing. Switching to environmentally-friendly techniques can reduce your operational costs long-term, as well as drawing in more customers and improving your public image. Start taking steps to improve your environmental impact as soon as possible for the most benefits from going green.
---
---
The following two tabs change content below.

Valerie M. is a writer from Upstate New York. She received her Bachelor's degree in Journalism from The State University of New York at Fredonia in 2016 and is currently working at a digital marketing agency where she writes blog posts for a variety of small businesses all over the country. Valerie enjoys writing about music, animals, nature, and traveling.

Latest posts by Valerie M. (see all)