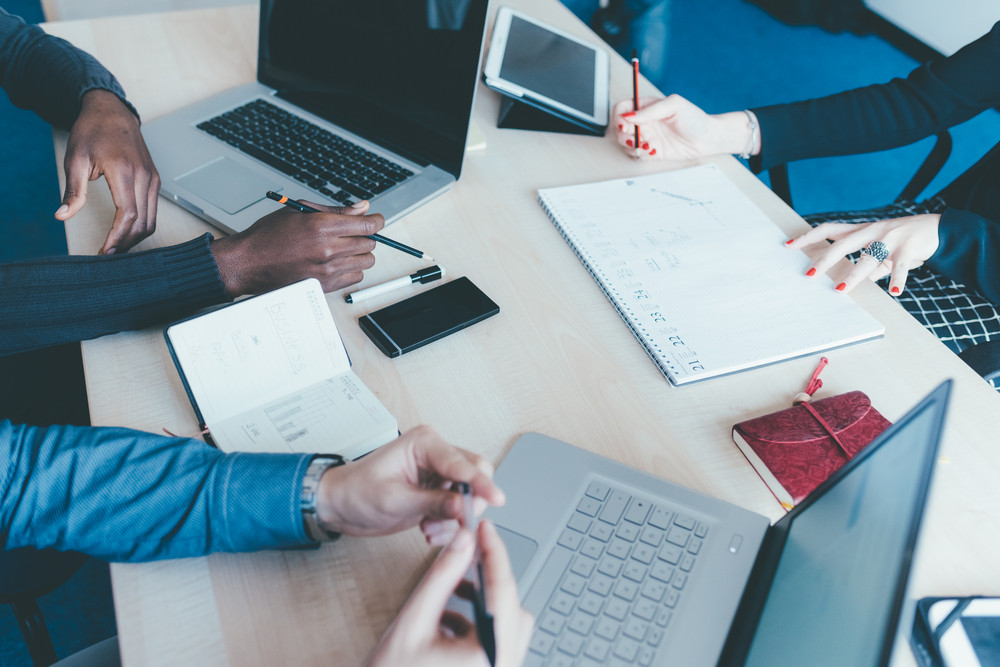 Whether you are a large or small business, employees are the backbone of your business. Putting the same amount of energy into marketing your business to potential employees that you do into marketing to new customers is the best way to attract the talent you need.
Here are five tips for marketing your business to potential employees.
---
---
1. Be Shameless in Promoting Your Training Programs
One of the things that makes highly qualified candidates highly qualified is their thirst for new knowledge. Many highly qualified candidates want to work for a company that invests in their employees via training programs. Advertise the potential for career advancement through the company's training programs.
According to the Census Bureau, the average retirement age in the United States is 63. There are a lot of people leaving the workforce, and the need for highly qualified candidates to fill those positions is at an all-time high. Your training program can be the thing that tips the scales in your favor when it comes to attracting new employees. Promote training programs.
2. Work-Life Balance and Safety
When trying to swoon new recruits, remember how important work-life balance is to candidates. Highlight opportunities for candidates to find the balance that they need. For example, if your company offers an opportunity for a four-day work week, highlight that information. If employees have an opportunity to work remotely part of the time, highlight that factor as well.
Safety factors are another area you should promote in your call for candidates. According to the Department of Labor, Montana alone had 38 fatalities in the workplace in 2019. Candidates need to be assured that your company takes all the necessary precautions to protect them.
3. Use Social Media to Hunt for Candidates
Billions of people are on social media. Social media can greatly increase your candidate net. You'd be surprised by how many people outside your local area are looking for a job and are willing to relocate. Market to everyone by using social media. You never know where your next employee will come from.
People are more willing to move for the right opportunity today than ever. Don't limit yourself to a local audience. Your next candidate may be sitting miles away, looking for the opportunity to bring their skill set to your position.
4. Be Honest
Don't schmooze when it comes to attracting candidates. Be honest about the position, expectations, opportunities, and salary. According to IBISWorld, there are over 232,080 house painting companies in the United States, which means there is a lot of competition in the industry for employees. Being honest about the position can make you a standout company in any industry.
Of course, you want to highlight all the benefits of working for your company but don't exaggerate or imply benefits that are non-existent. It will backfire, and you will wind up with an employee who is not happy and will lose them shortly thereafter. Honesty is always the best policy.
5. Post As Much As Possible About the Position
Use your website to post as much as possible about the position. Include a FAQ section on your website that answers questions about working for your company. Providing in-depth information will save time and ultimately will act as a screening process. It will also give the process an air of transparency and inform the candidate.
A compelling advertisement for the open position will get the candidates' attention. Providing information about the position and answering potential questions will help the candidate decide whether to move forward with the hiring process. Share information about the positions that candidates will find relevant, and you will create a pool of truly interested candidates working for your company.
Curating a great team to support your business takes effort. Marketing your open positions as you market to make sales will provide you with a pool of candidates to help you grow your business. Learn more about marketing your open positions and finding the employees that will make your business successful.
---
---
The following two tabs change content below.

Valerie M. is a writer from Upstate New York. She received her Bachelor's degree in Journalism from The State University of New York at Fredonia in 2016 and is currently working at a digital marketing agency where she writes blog posts for a variety of small businesses all over the country. Valerie enjoys writing about music, animals, nature, and traveling.

Latest posts by Valerie M. (see all)