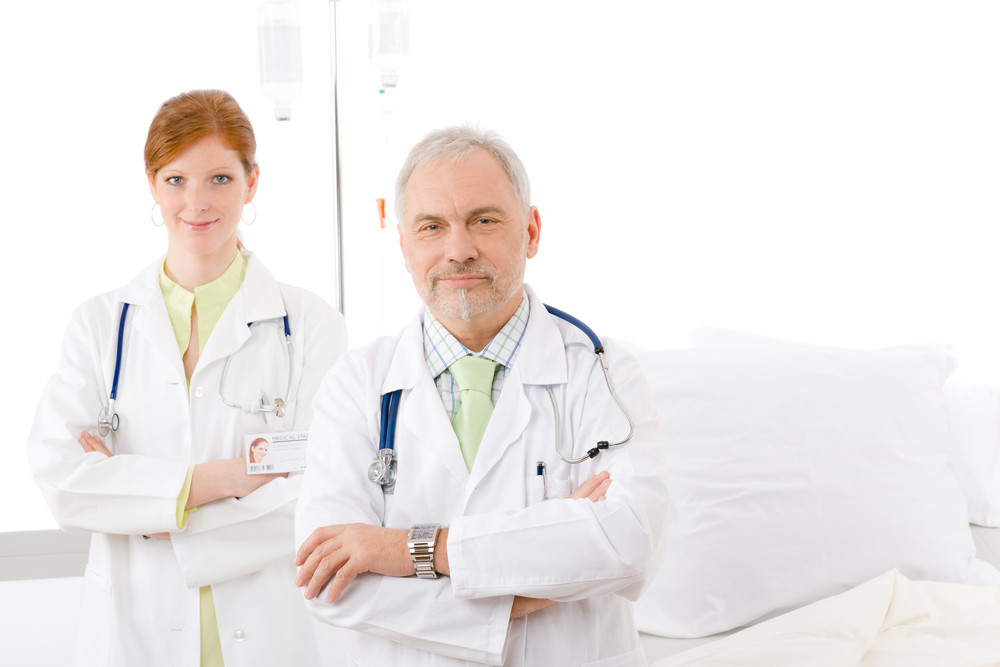 Starting an IV therapy business requires specialized expertise in the medical field along with digital marketing to reach new patients
IV hydration is the use of intravenous injections to deliver minerals, vitamins, and other needed fluids directly into a client's bloodstream. If you have a medical background and are interested in working to help people meet their health and wellness goals, then the IV hydration industry may be a good fit for you.
Here are five tips for opening and marketing your IV therapy business.
---
---
1. Commitment
Starting a business is a full-time commitment and not every opportunity may be the right one for you. What problem are you looking to solve? How will the world, or even just your community, benefit from having this business up and running? If you're not sure if this is a good business path for you to embark on, take some time to think it over, list out the pros and cons, etc. before you make a final decision.
2. Knowledge
Make sure you hire other individuals who have the proper knowledge and skill base to make your business a success as you start to build your team. For example, they should know that the 'Myers Cocktail' is a mix of minerals including calcium, magnesium, zinc, and other vitamins, that can effectively give a human body a much-needed boost in a short time.
3. Office Space
Whether you're working from a mobile office or a static building, you'll need to put a lot of thought into what your office looks like and the kind of equipment you'll need. One thing you'll want to do as soon as you can is upgrade the windows in your office building, especially if they're older, single-pane glass. According to energystar.gov, replacing standard windows and doors with energy-efficient models that meet the U.S. Environmental Protection Agency and the U.S. Department of Energy's 'Energy Star' program guidelines actually lowers energy bills by up to 15%.
4. Licenses and Permits
As with any business, you'll want to make sure all your employees are properly trained and have the correct certifications in order to work with you. Your business itself will also need to be registered and licensed according to your location's laws and ordinances. If you're not sure how to handle this step, a quick search for required licenses to operate a business in your local area should clear things up. If not, you can always talk to the licensing department and see what they require.
5. Digital Marketing
Running a small business costs money upfront. There's no real way around that, and it sometimes catches people by surprise. As for the hardware side of things, small businesses typically spend 5% of their budget on external storage, 5% on peripherals, 5% on printers, 5% on security appliances, 6% on mobile devices, 7% on networking, 12% on servers, 17% on desktops, and 24% on laptops.
One area where you should really consider placing a good portion of your budget is digital marketing. There's still some hesitancy in the general population when it comes to IV therapy, but much of it comes from either not knowing much about the process and effectiveness, or just not knowing that the option exists at all. Digital marketing can help get your business in front of people who would actually be willing to try it and may even become steady clients.
The Bottom Line
Opening and operating an IV therapy business can be very rewarding, but it's not without its difficulties. However, the growing use of IV therapy among celebrities is slowly bringing the conversation to the mainstream. This means it's a growing industry with a good potential to explode in the near future as IV therapy enters the general population as an alternative to taking traditional vitamins or drinking electrolyte-heavy drinks.
---
---
The following two tabs change content below.

Valerie M. is a writer from Upstate New York. She received her Bachelor's degree in Journalism from The State University of New York at Fredonia in 2016 and is currently working at a digital marketing agency where she writes blog posts for a variety of small businesses all over the country. Valerie enjoys writing about music, animals, nature, and traveling.

Latest posts by Valerie M. (see all)