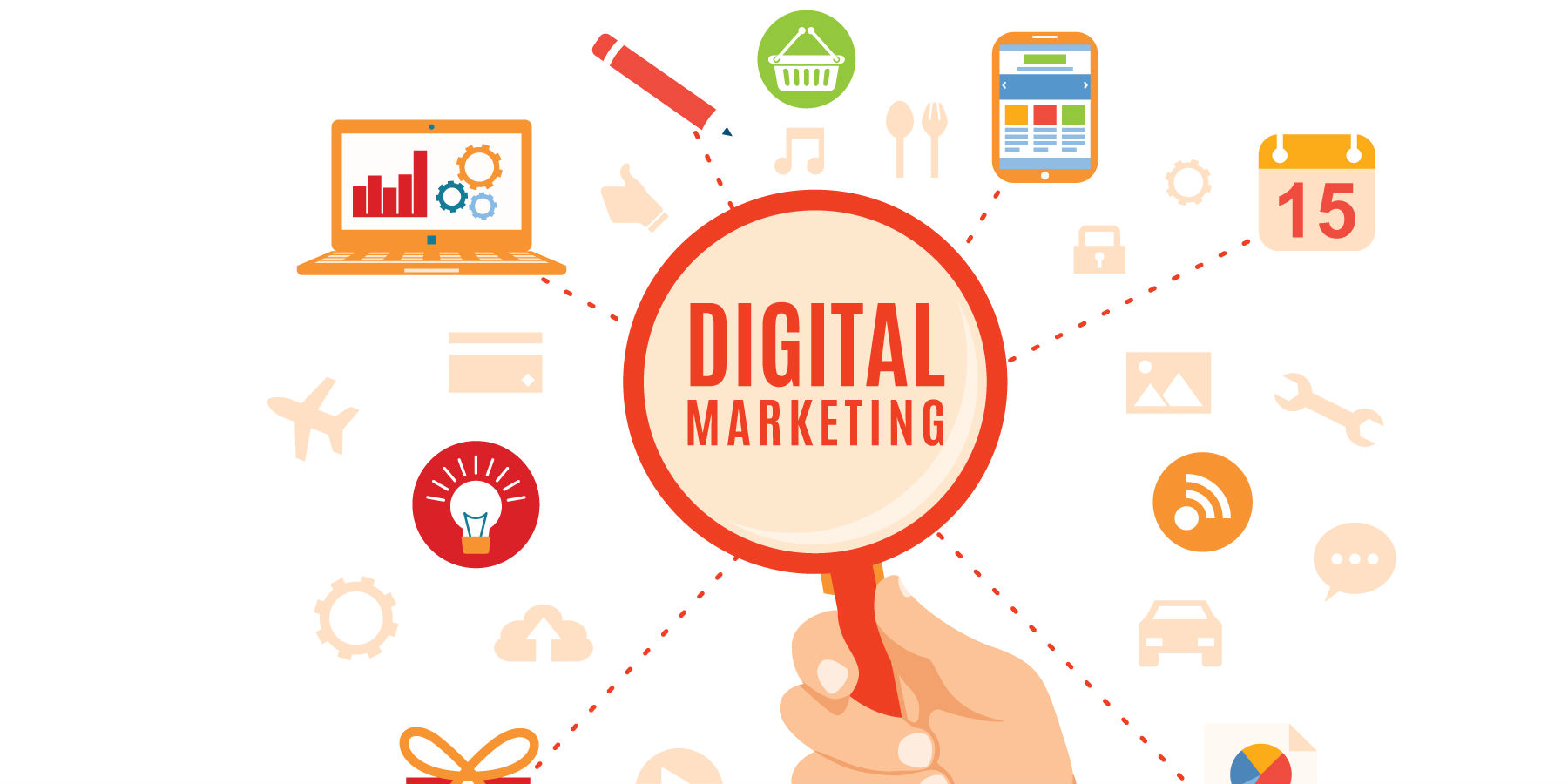 Use these digital marketing tools to help you elevate your small business marketing strategies and take your business to the next level
The digital marketing industry is evolving so fast that consistent changes in strategies are mandatory for survival. Keeping up with such a rapid pace can be quite challenging, especially if you're not leveraging the right resources to your advantage.
Since all digital marketing-related work takes place online, it is essential to use the right online tools to succeed. Luckily, there are plenty of tools out there that will help you get the kind of metrics you are hoping for.
Here are the top five most useful tools to boost your digital marketing strategy!
---
---
VPN
Let's start with one tool that all digital marketers should be using – VPN or virtual private network. What is a VPN? Most simply put, a VPN keeps your data and traffic secure as you surf the web. That way, you don't have to worry about hackers and third parties intercepting your online footsteps and stealing valuable data.
As a digital marketer, you are bound to send and receive important information via online networks. The least you can do is make sure that data is fully encrypted as it travels the web. Besides extra security and encryption, a VPN provides other benefits that digital marketers could leverage. This includes the ability to bypass geographically restricted content and help you with a search engine optimization (SEO). VPN can play an important role in helping you understand the requirements of the audience you are targeting.
MailChimp
Email is a significant part of any digital marketing strategy. Without it, many of your marketing efforts would waste as you wouldn't have a legitimate way of reaching the target audience. Whether you are working on a B2B or a B2C business, email marketing will be one of your major focus points.
MailChimp is one of the world's best email providers for digital marketers. With over 12 million customers, it stands as one of the industry leaders in this field. The platform allows you to customize and target thousands of emails daily without needing any technical knowledge. They even offer a free plan for startups with under 2 000 subscribers on their email list!
HubSpot
Next up is HubSpot, the all-in-one place for marketing management and sales. This platform consists of multiple tools designed to help you attract visitors and close deals. Most simply put, HubSpot serves as the place where your entire marketing funnel is built.
With professional-level tools for blogging, SEO, lead management, and marketing automation, HubSpot offers a variety of features that will help you shape your marketing strategy. The best thing is that all these features are situated under one roof, so the whole platform is easy and secure.
Trello
Digital marketing includes a lot more than just a few social media links and posts. Keeping a digital marketing strategy neat and organized can be more complicated than you'd think. That's where Trello comes into the game with its tremendously helpful organization tools.
This software allows you to share blog posts and content with the members of your team and work together to improve the material before publishing. With Trello, you can easily share anything marketing-related with the rest of your teammates and receive feedback in seconds. All you have to do is set up a new board, invite members, and you're good to go.
KISSmetrics
Lastly, one more tool every digital marketer should leverage is KISSmetrics, a software that helps you track and optimize everything related to your marketing strategy. With KISSmetrics, as the name suggests, you can track the performance of any marketing campaign you put out there.
The software offers an understandable interface with features that are simple and easy to understand. With the valuable data provided by KISSmetrics, you can focus on improving your marketing strategy and driving more people to your business through data-driven decisions. Keep in mind that this is not a very budget-friendly option, although it will help you take your marketing analytics to the next level.
Elevate Your Marketing Strategy
If you've been looking for ways to take your marketing game to the next level, these five tools will give you the kind of boost you need. Start by securing your data and devices using a VPN before you move onto the other marketing-related tools. Keep in mind that these are just a few of the industry's favorites. There are plenty of other similar tools and alternatives out there if you need to find a better option for your budget or requirements.
---
---
The following two tabs change content below.

Editorial Staff
This article was written by SBMarketingTools.com editorial staff.

Latest posts by Editorial Staff (see all)