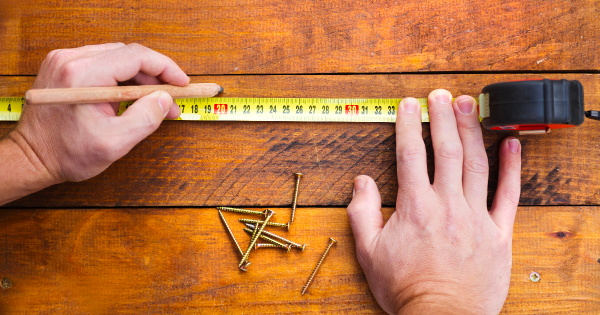 Vehicle wraps are a cost-effective way to market your home remodeling business, raise brand awareness, and expand your audience
Marketing is crucial for a home remodeling business's growth and customer acquisition. Standing out and impressing potential customers are essential in today's competitive market. Vehicle wraps are an excellent way to boost your business, so let's discuss six reasons to market your home remodeling business with vehicle wraps.
---
---
1. Mobile Advertising
One of the most compelling reasons to market your home remodeling business with vehicle wraps is mobile advertising. When you add a vehicle wrap to your company vehicles, you turn them into mobile billboards that can reach potential customers wherever you go. Keep in mind that, especially when you hire a company specializing in vehicle wraps, a wrapped vehicle can generate up to 600 impressions for every mile driven!
2. Brand Awareness
Incorporating a vehicle wrap into your marketing strategy is an excellent way to promote brand awareness for your home remodeling business. 60% of National Association of Home Builders survey respondents reported being sole homeowners. 24% said they intended to renovate or sell their current dwelling in 2018. These statistics demonstrate that a significant market of potential customers looking for home renovation services exists.
Using vehicle wraps to promote your business, you can reach this market and make a lasting impression on potential customers. A well-designed vehicle wrap can showcase your brand, services, and contact information in an eye-catching and memorable way. As you drive around town, your wrapped vehicles will create buzz and generate interest in your business.
3. Professional Image
Another important reason to market your home remodeling business with vehicle wraps is to project a professional image. As a home remodeling business, you should embody professionalism and expertise to potential customers. A vehicle wrap can help you achieve this by creating a consistent and polished impression of your business.
Marketing your business with a vehicle wrap can also create a sense of consistency and coherence across all your marketing channels. By incorporating consistent branding and messaging across your website, social media, and vehicle wraps, you can create a unified and professional brand image for your business that resonates with potential customers.
4. Cost-Effectiveness
Traditional advertising methods such as print ads, TV commercials, and billboards can be expensive, and there is no guarantee they will reach your target audience. In contrast, vehicle wraps offer a cost-effective way to promote your business and reach a targeted audience. Once you invest in a vehicle wrap, you have a one-time cost that can generate hundreds of thousands of impressions over the lifespan of the wrap. The cost of a vehicle wrap can vary depending on the vehicle's size and the design's complexity.
Additionally, vehicle wraps are a non-invasive form of advertising that does not require ongoing fees or maintenance costs. You pay for the wrap once and can reach potential customers every time you drive!
5. Targeted Advertising
Vehicle wraps can target potential customers interested in your home remodeling services. If you specialize in kitchen cabinetry, you can use a vehicle wrap to target homeowners remodeling their kitchens. The Star Tribune reported that 94% of kitchen remodels affect cabinetry, and this statistic emphasizes the importance of advertising homeowner-demanded services like cabinetry.
5. Customization Options
Vehicle wraps can be designed to match your brand and convey the specific services you offer, making them a highly versatile marketing tool. You can easily customize a vehicle wrap with your company logo, contact information, and a message promoting your services. Additionally, you can include high-quality images of your work to showcase your capabilities and create a visually appealing design that catches the attention of potential customers.
Vehicle wraps are a cost-effective, non-invasive way to market your home remodeling business, raise brand awareness, and expand your audience. Marketing your services through vehicle wraps can increase visibility and reach potential customers faster than traditional methods. Additionally, vehicle wraps are easily removable and customizable, making them a great choice for businesses of any size.
---
---
The following two tabs change content below.

Valerie M. is a writer from Upstate New York. She received her Bachelor's degree in Journalism from The State University of New York at Fredonia in 2016 and is currently working at a digital marketing agency where she writes blog posts for a variety of small businesses all over the country. Valerie enjoys writing about music, animals, nature, and traveling.

Latest posts by Valerie M. (see all)