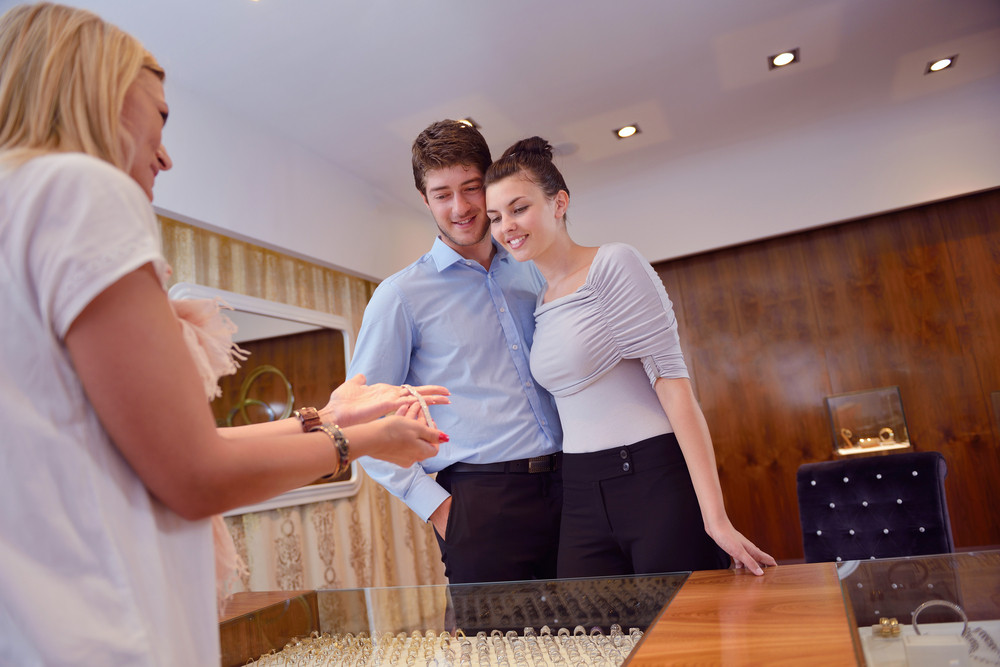 How to start a successful jewelry business from creating a unique brand and business and marketing plan to ongoing daily operations
Many people dream of operating a successful jewelry business. The jewelry industry is lucrative, however, you'll need to work hard in order to establish your niche in the industry. According to the U.S. Small Business Administration, one in five small businesses end their operations before their first year runs out.
Here's a closer look at how you can break through and open a successful jewelry business.
---
---
Is Jewelry A Worthwhile Investment?
Most jewelry stores are profitable, though it depends on the type of jewelry being sold, the prices, and overhead costs. It's important to focus on developing a strong marketing plan. Developing a strong marketing plan can help your business stand out from the competition and become more profitable.
1. Get Started
There are a lot of factors to consider when calculating your startup costs. Your startup costs may be minimal if you are selling custom jewelry or selling through an online platform. If you would like to open a jewelry store at a physical location, your startup costs will be much higher because you will have to factor in expenses such as utility bills, manufacturing costs, equipment, and marketing/advertising.
2. Establish Your Target Market
One of the most important marketing tips for operating a successful jewelry business is to establish your target market early on. Brainstorm the types of customers you would like to attract. Are you marketing your jewelry toward collectors or regular people who are looking for a nice gift? Jewelry analysts recommend looking at different age groups, income levels, and geographic locations to help establish your target market. In today's current age of technology, having a strong social media presence should also be a top priority.
3. Creating a Unique Brand
Creating a strong brand will help you enjoy long-term success. You want your customers to immediately recognize your jewelry as something completely different from what the competition is offering. Your jewelry designs should reflect your brand's mission statement. You can also use the designs to help symbolize your core values. Your logo should be the centerpiece of your marketing campaign. Analysts recommend promoting your logo all over your website and social media channels. Try to connect with your customers. Encourage them to leave reviews. This helps your business attract more customers and eventually helps take your brand to the next level.
4. Establish A Primary Place of Operation
While developing a strong online presence is recommended in today's current age of technology, there are some potential warning signs to be aware of. Verizon notes that small businesses make up over 28% of data breach victims. Handling the aftermath of a large data breach could potentially put you out of business. Perhaps you decide to open a physical store instead. This gives your customers a chance to really look at the jewelry before purchasing it. However, your overhead and monthly expenses will be higher. Assess your finances before deciding to operate your business online or at a physical location.
5. Choose a Strong Business Name
Choose a name that is unique and appealing. Your business name is the first thing many customers will learn about you. It's important to make a good first impression. To avoid any legal issues, check to see if your potential business name has already been trademarked or is being used by another business.
6. Create a Business Plan
Creating a successful business plan is one of the major keys to success. Your business plan is an outline of how you plan to reach your current and future goals. Like many other jewelry businesses, perhaps you plan to market diamonds. Diamonds rank a 10 on the Mohs scale! The diamond is the most concentrated form of pure carbon in the natural world. In fact, it's the strongest mineral on Earth! Use your business plan to outline how you plan to make and sell your diamonds. A strong business plan can also help you attract potential investors, which helps your business evolve over time.
While there is a lot of hard work involved, operating a jewelry business could be a lucrative venture. These marketing tips offer a solid foundation to help you get started.
---
---
The following two tabs change content below.

Valerie M. is a writer from Upstate New York. She received her Bachelor's degree in Journalism from The State University of New York at Fredonia in 2016 and is currently working at a digital marketing agency where she writes blog posts for a variety of small businesses all over the country. Valerie enjoys writing about music, animals, nature, and traveling.

Latest posts by Valerie M. (see all)