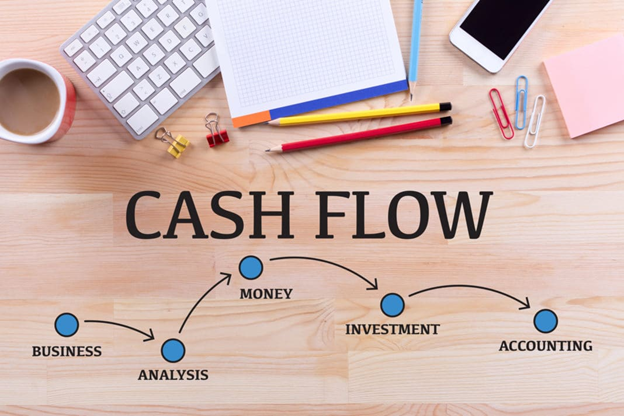 Being the owner of a small business has its own set of advantages. You are your boss but then again you need to have the majority of the responsibilities in your head. You need to manage the finances with efficiency and take decisions that would drive your business's success.
There are a lot many factors that will be affecting your business's financial state but how you ensure a regular cash flow matters the most.
So here are 8 tips to maintain a healthy cash flow:
---
---
Utilize working capital loans
Working capital loans are short-term loans that can help you finance your business operations. It can be considered by the companies that need funds for their payroll, additional stocks, or other daily operations. If the daily operations are going smoothly in a company, the cash flow automatically smoothens out.
You can approach the institutions that pioneer in providing working capital to the businesses. This involves small business loans, ACH products, and a working capital line of credit. They are easy to procure while the repayment schedules can be tailor-made.
Know your customers
Some customers are reluctant to pay you in cash or by debit card or credit card. If they are not paying you by cash, your cash flow is going to get affected immediately. You must know your customer's financial background before proceeding. They must be able to afford your services. If the client is new to you, you must have their credit check done even before you sign them up.
Track the number of customers
You must know the number of customers that your business has. It is important to track them daily and if you find a decline in the customer numbers, it is time you should re-evaluate your strategies. You should also know what your marketing strategies will be and how you can get back your lost numbers. You need to understand if you are providing them with the best services and products. You can always stay ahead of the curve by offering them what they want. They are the backbone of your business and they ensure you have a great cash flow.
Monitor the accounts receivables
Accounts receivables are something that must be under your constant monitoring. You need to understand if you are having any issues with your customers. Accounts receivables are the actual money that your customers owe you against the products and services that you have offered to them. They have not paid you yet. You can keep the accounts receivables on the check by offering your customers reasonable payment terms that suit them. You can also keep a follow-up system to get your money back.
Track the expenses
In order to have a healthy cash flow, the business owners must first ensure that they are in profit. To understand their position, they must maintain their expenses and monitor them consistently. It can then be broken down into fixed and variable components. Variable expenses will be varying as per the sales volumes whereas fixed expenses won't change much. The above assessment will help you understand the areas which need improvement to get better at cash flows.
Stay atop the inventory
Inventory is basically the products that you are having ready to sell off. If the inventory is going down for some reason, it means you have lesser money coming in. Staying atop your inventory will mean that your fast-moving products will always be present on the shelves as and when the customers move in. If you run out of your inventory, it would mean that your cash flow and sales are getting affected.
To avoid going through a phase like this, you need to make sure that you are ordering and maintaining an inventory that's going to last for the maximum amount of time till the next order is placed. Inventory tracking will also give you an opportunity to keep a note of what is selling the best and what is not. Ideating strategies to promote those particular products are also going to help you drive your sales again.
Plan ahead
Planning is a great way to ensure the business is successful. You need to have both long-term and short-term goals to keep your business running at a full pace. You can plan your expenses ahead for six months to ensure you have enough money to get you going. This will also help you get an estimate of the amount of money that you are going to make in the upcoming time frame.
Be flexible
Small businesses should always show higher flexibility when it comes to daily operations. It allows you to make necessary adjustments to keep everything moving ideally. You can cut down on the expenses that aren't necessary at the moment. This will help in managing your expenses, minimizing the costs and increasing the cash flow.
Businesses cannot just simply spend their money. In order to ensure a good cash flow, they must be having adequate planning and the right execution. This will protect the businesses from entering into any hard times or facing any cash crunch.
---
---
The following two tabs change content below.

Editorial Staff
This article was written by SBMarketingTools.com editorial staff.

Latest posts by Editorial Staff (see all)