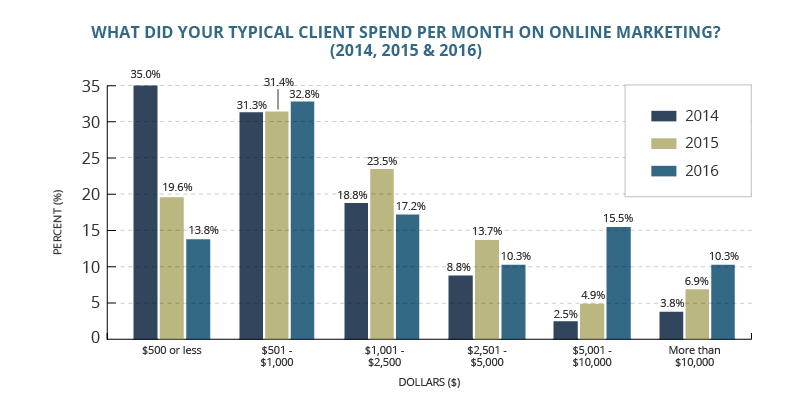 Staying on top of digital trends for how small- to mid-size businesses are allocating funds are vital for the success of digital marketing agencies
For agencies that have clients with more meager budgets, having access to reliable and recent information pertaining to online marketing spending is key. The digital landscape is always changing, which means that new trends are constantly emerging.
Staying on top of these trends and understanding exactly how small- to mid-size businesses are allocating their funds are vital for the success of these digital marketing agencies.
According to a 2017 marketing trends survey conducted by HubShout, small and medium-sized businesses are increasing their digital marketing spending overall.
Back in 2014, 35% of small businesses invested $500 or less per month on online marketing; today, only 14% are spending that minimal amount. Nearly 33% of these businesses are spending up to $1,000 a month on digital marketing in 2017, and 63% of agencies surveyed predicted that their clients' budgets will increase in 2017.
From these results, it's clear that there's a more widespread understanding that when it comes to online marketing, you get what you pay for.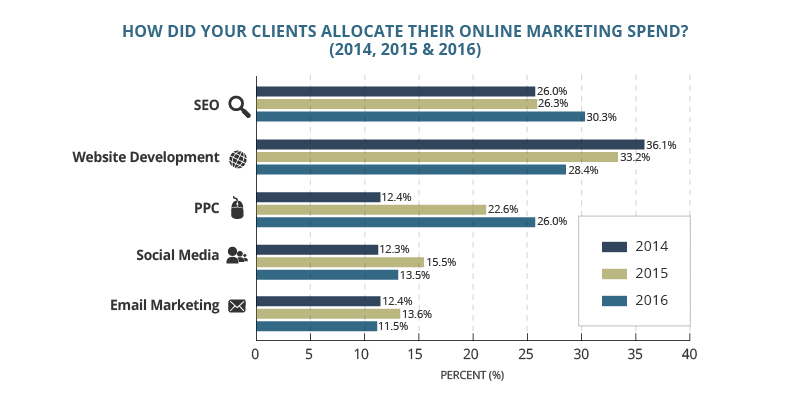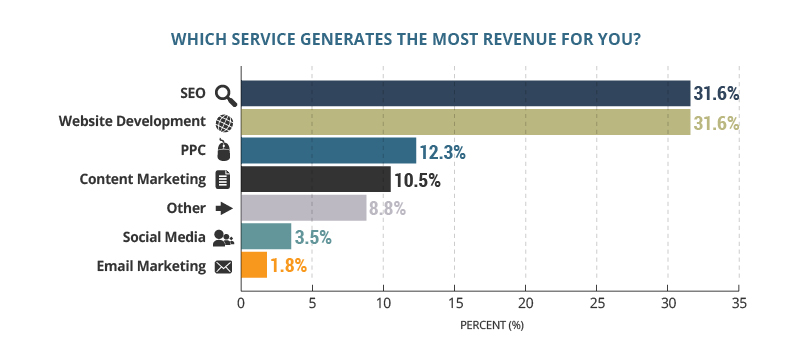 There have also been some changes in how these increased budgets are being allocated. For the first time since the survey was first conducted in 2014, SEO spending outpaced both web development and PPC spending in 2016.
Companies also continue to outsource SEO services, with 68% of these businesses choosing to do so in 2016. Many companies have likely found that it's more effective to outsource SEO to experts than to try and master this skill themselves. This is reflected in the fact that 31.6% of marketing agencies noted that SEO services generate the most revenue for their business. Unsurprisingly, nearly 36% of agencies feel that SEO will be the most in-demand marketing service in 2017.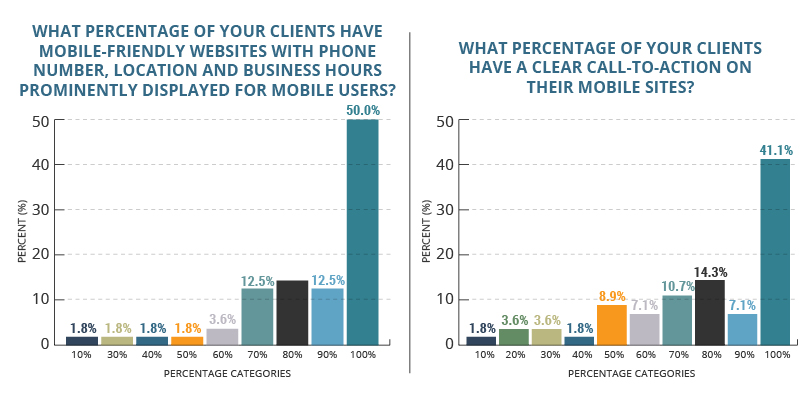 Still, SEO remains a mystery for some small business owners, but that may be changing for the majority. It looks like clients are catching on to Google's increased emphasis on mobile-friendly sites and mobile-based searches, too.
Around 50% of marketers said that their clients have mobile-friendly websites complete with prominent contact information. In addition, 55.4% of marketers said that their clients were aware that Google will use the mobile versions of websites to determine their search rankings. This makes sense, seeing as 98% of marketers tell their clients that a mobile-friendly website is essential for creating an effective SEO campaign.
A few years ago, mobile-friendly websites were much rarer, with many businesses not truly having an understanding of why they were so important. Now, the majority of web searches are being conducted on mobile devices, where users often look specifically for local results. Small and medium-sized businesses, who have likely benefited from these changes, now see why these measures are important for their success.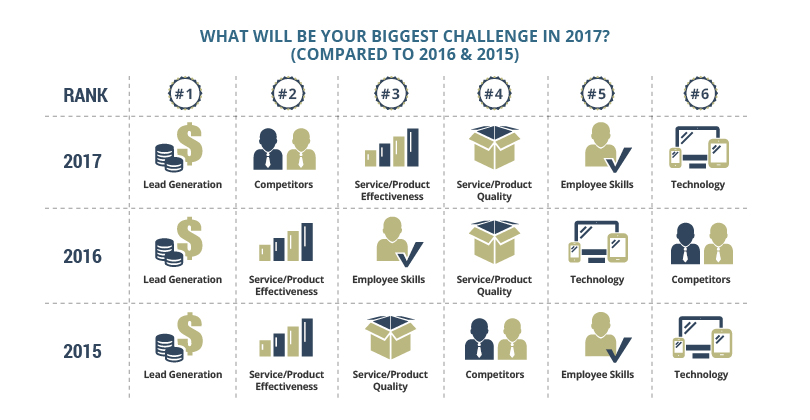 But additional challenges have emerged within the last year, too. While lead generation is still the biggest concern for online marketing agencies, concerns about competitors were said to be the second-biggest challenge for marketers this year. As knowledge about the importance of digital marketing services becomes more widespread, the demand for those services increases.
With increased demand, of course, comes more competition. It's likely that these agencies may have to compete with other firms now more than they did just a few years ago. Ultimately, that's going to be great for small business owners, as it will force marketing firms to deliver results.
---
---
The following two tabs change content below.

Valerie M. is a writer from Upstate New York. She received her Bachelor's degree in Journalism from The State University of New York at Fredonia in 2016 and is currently working at a digital marketing agency where she writes blog posts for a variety of small businesses all over the country. Valerie enjoys writing about music, animals, nature, and traveling.

Latest posts by Valerie M. (see all)