Recommended Website Books
______________________________________________________________________________________
---
---
Small Business Web Sites Made Easy (Made Easy Series) by Steve Holzner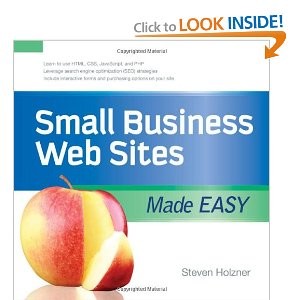 FROM THE AUTHOR: Take your business online and start generating additional revenue with help from this highly visual, easy-to-follow guide. Small Business Web Sites Made Easy shows you how to use HTML, CSS, JavaScript, PHP, and other tools to create a compelling site that's functional, flexible, secure, and ready for commercial transactions. The book also covers the fundamentals of web-based marketing, including search engine optimization and pay-per-click advertising. Now you can establish a solid online presence without the expense of hiring a designer!
Where to Buy: Available in Paperback from Amazon
______________________________________________________________________________________
Search Engine Optimization (SEO) Secrets by Danny Dover and Erik Dafforn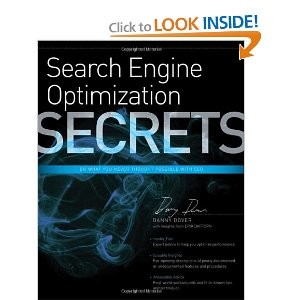 FROM THE AUTHOR: Search engine optimization (SEO) is the process of creating, formatting and promoting web pages in a manner that ensures that they are ranked highly for chosen keyword phrases after a user performs a Web search. This unique book taps the relatively unknown market of advanced SEO knowledge, and reveals secrets used by only the best SEO consultants. You'll take your Internet marketing skills to the next level as you gain a thorough understanding of standard SEO techniques such as on-page optimization, off-page optimization, and link building. Packed with real-world examples, this essential guide demonstrates how real SEO consultants work with Fortune 500 companies to get the results they desire.
Where to Buy: Available in Paperback and Kindle on Amazon
______________________________________________________________________________________
Web Marketing for Small Businesses: 7 Steps to Explosive Business Growth (Quick Start Your Business) by Stephanie Diamond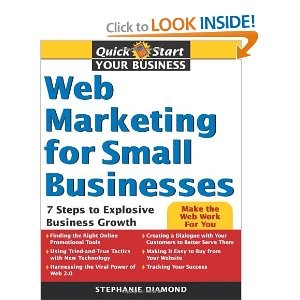 FROM THE AUTHOR: When it comes to marketing and competing against the giants, small businesses have always had it tough. But now there's a way to level the playing field like never before. Web Marketing for Small Businesses shows entrepreneurs how to take advantage of the marketing opportunities on the Internet to get the word out about their business and win new customers. Stephanie Diamond, founder of Digital Media Works, has over 25 years experience in the marketing world and served for eight years as Marketing Director of AOL.
Where to Buy: Available in Paperback and Kindle on Amazon
______________________________________________________________________________________
Mastering Online Marketing: 12 Keys to Transform Your Website into a Sales Powerhouse by Mitch Meyerson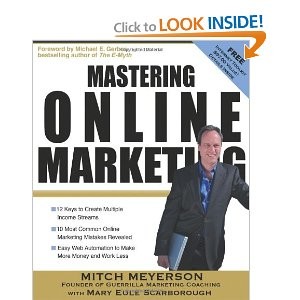 REVIEW: "Mitch Meyerson has done it again –offering no nonsense strategies and tactics for getting targeted traffic to your website, turning visitors into buyers, putting your online business on auto pilot and setting up multiple streams of active and passive income. This book is a must-read for anyone wanting to build a thriving business on the Internet" -Jay Conrad Levinson, The Father Of Guerrilla Marketing
Where to Buy: Available in Paperback and Kindle on Amazon
______________________________________________________________________________________