---
---
Create a small business marketing budget for your annual marketing plans and goals that maximizes your investment while tapping into low-cost marketing ideas and tools
For many small businesses their marketing budget can be one of their biggest expenses. When growth is your biggest goal you know that you need to invest in marketing your business in order to continue to grow.
The smartest approach to developing a marketing budget is making sure that your budget is large enough to help you achieve your marketing plan goals and objectives… without overspending unnecessarily. You don't want to spend too little and not be able to achieve your growth goals, but you certainly don't want to spend too much and blow your overall business budget on expensive marketing tactics.
Top-down Budgets vs. Bottom-up Budgets for Marketing
For marketers, there are typically two schools of thought when building a marketing budget. You can build it top-down by starting with a budget amount that fits into your overall business plan, or you can build it bottom-up by determining how much it will cost to meet your marketing plan goals and objectives.
In the top-down scenario one could argue that you may end up spending more than you need to spend by starting with a set budget amount. In the bottom-up scenario you may spend less money because you are building your budget with specific strategies and tactics in mind. The end result is a marketing budget that is very much aligned with your marketing plan.


Low-Cost Marketing Ideas and Tools to Maximize Budgets
When you are creating an annual marketing plan, keep in mind overall strategies and tactics that will require less money to implement. Focusing your plans on smart, lower cost initiatives will maximize your budget without compromising your business growth plans.
Here are some low-cost marketing ideas to adapt a marketing plan and spend less money:
Print vs. Online Advertising
When you build your advertising media plans, consider that the cost of online advertising is much less than traditional print advertising. Most niche industry trade publications offer online advertising opportunities like website banners or email newsletter sponsorships that will give you exposure to your target audience at a fraction of the cost of print ads. Budget planning tools like an Advertising Media Plan and Cost Analysis Template can help you build a media plan with ROI in mind.
Email marketing vs. direct mail
The cost of email marketing is far less than direct mail, with average email marketing tools costing businesses only $20 a month. Average email newsletter campaigns can cost pennies per recipient, can be easily tracked and can be implemented in little time. On the other hand, a direct mail campaign can cost $1 or more per recipient (depending on the quantity) when you add up the cost of printing and postage. Tracking mechanisms are also harder to control and lead time to implement a direct mail campaign is much longer.
Social media vs. Industry Trade Shows and Events
Making meaningful connections with your target audience is often essential for small business growth. In the old days industry trade shows or special consumer events were the only way to start a dialogue with your customer base. With travel, show displays and marketing materials event costs are very high and often very difficult to justify in a marketing budget. Now with social media small businesses have a very low cost tool to reach a broader audience in a more effective manner. Although the cost is not necessarily free anymore with new Facebook promoted posts and need for social media management tools, the cost of social media is still considerably less than events and it can really maximize your marketing budget.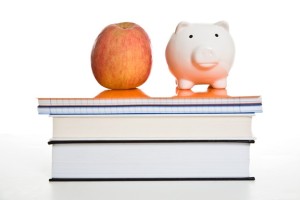 You can also focus your marketing plans on strategies and tactics that will give you the biggest bang for your buck. Public Relations is one area that many small businesses tend to invest in because it is relatively low in cost for a potentially large reach via press releases and editorial coverage.
Although you shouldn't necessarily cut out more expensive marketing tactics like direct mail or events, you can certainly build a marketing plan that relies less on expensive tactics and more on low-cost ones.
Segmenting marketing budgets by marketing plan categories – like direct marketing, advertising or branding – can help you decide how much money to allocate to each effort. If your goals for lead generation are more aggressive than your goals for branding, then allocate more of your budget for direct marketing activities that will generate direct sales inquiries like email marketing, direct mail and online advertising. If building your brand is an important growth goal, then be sure to spend more money on advertising brand campaigns, social media and public relations to improve brand awareness.
Hopefully you are also tracking your budget expenses from the previous so you can create an annual budget based on real expenses that you incurred during the previous year. Its a great starting point to build a realistic budget that has no surprises with actual costs.


---
---
The following two tabs change content below.
Latest posts by Diane Seltzer (see all)