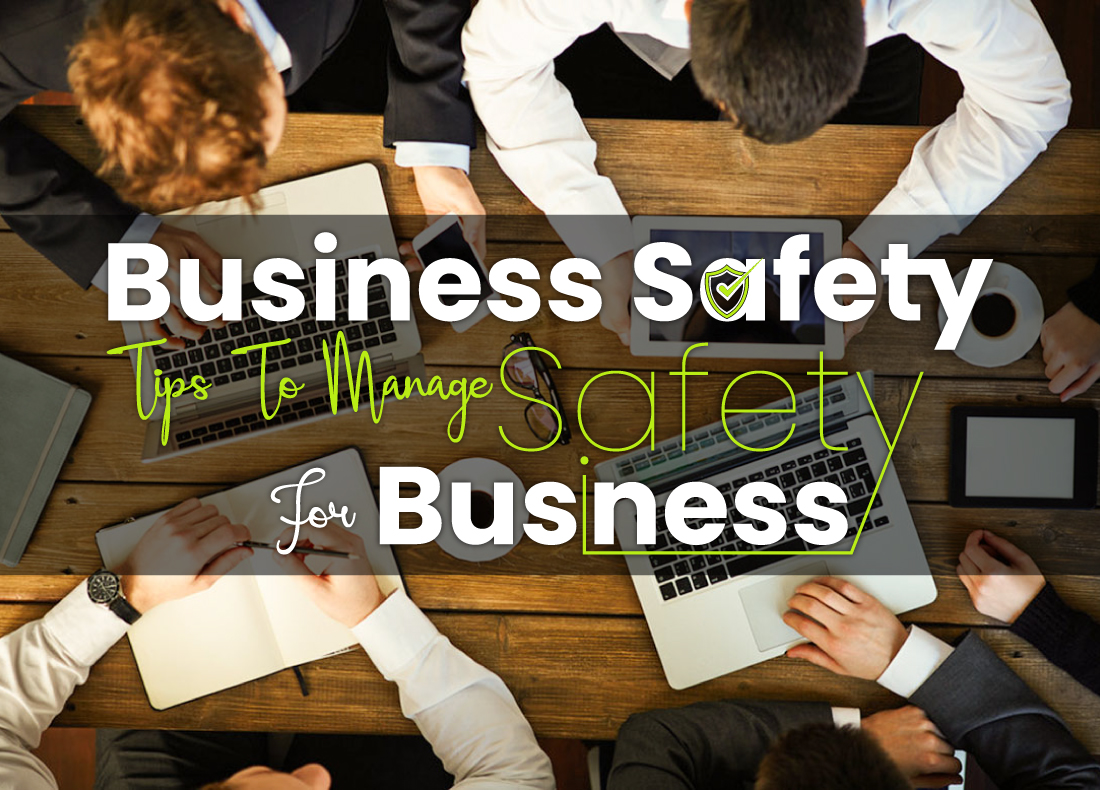 When running your business, the safety of all your business components is vital. Safety is a key feature to enhance the success and growth of your business. It'll be important that all sections of your business are safe to ensure you achieve high productivity. The safety will start from your data, software, hardware, business equipment, employees, and even clients.
Business safety will play a key role in saving lives, reducing risks of accidents, improving employees' productivity, and stimulating the growth of your business. If you're looking for the best ways to keep your business safe and secure, then you're in the right place. Read through the article to understand the top business safety tips to manage safety for business.
---
---
Have a Back-up of All the Business Data
When running your business, data is an essential factor that'll help track the performance of your business and come up with the right plans. Losing this data becomes much more stressful for your business. Therefore, it'll be essential to consider having a back-up plan for all your data. With the development of technology, there are numerous ways you can back up everything in a central place where you can easily control and avoid losing them. You can choose to back up your contacts, customer database, and websites with either Google or Clouds. Importantly consider making the process routine to avoid the tiresome process of backing it at once.
Hire a Reliable Security Team
It's essential to think about the physical security of your business enterprises, clients, employees, and other components. Getting the services of a reliable security team will be the best way to ensure your premises are safe. Despite your enterprises' location, experts advise that you need to get some security team to watch over the premises and properties all the time. You can incorporate some technology, such as CCTV cameras, into the security structure to help monitor your business. Hiring the right security team will play an essential role in enhancing the safety of your business by warding off any potential burglars and other petty thieves.
Secure all your Computers and Software
With the current development in the technological field, there is the emergence of viruses, scammers, and hackers. These people may hack your business systems, thus hindering your process or leading to losses. Currently, botnet attacks are common among most enterprises; hence, you need to ensure you secure all the software, websites, and computer networks at your organization. Importantly ensure you've installed powerful and latest antivirus on your computer networks. In addition, ensure that you update all your antivirus software, operating system, and web- browsers to help reduce the possibility of data security threats.
Ensure you have the Appropriate Lighting
Lighting is a key feature in your business that'll be important in enhancing the safety of your clients and employees. Having proper lighting will be essential to help you reduce numerous accidents in your workplace or business premises. Apart from helping to prevent the physical causes of unsafety in your workplace, proper lighting will also help prevent or detect any suspicious activities in your offices. Importantly, adequate lighting makes it much easier for your surveillance cameras to record and detect all the activities within your business premises.
Using Video Analytics and Security Cameras
Surveillance cameras and video analytics devices are essential security and safety features you need to incorporate into your plans. Place them strategically outside and inside your business premises to help all the activities in the different departments. They'll help achieve the safety of your business by helping you to detect any suspicious activities or individuals. Significantly, those camera systems with facial recognition features will help you keep off all the burglars or unauthorized individuals. These systems work automatically by alerting you in case of any suspicious activities, movement, or individuals.
Install Electronic Article Surveillance Devices
Electronic article surveillance offers the best option when looking for the appropriate business safety tips to manage safety for business. These devices help keep your business safe and prevent any theft by reducing any cases of losing your equipment or products. These devices come in different forms, such as spider tags, labels, antennas, and other forms. After getting them, you'll have to attach them to your products or business equipment. Using different combinations of radiofrequency, electromagnetic, and detectors, they'll alert you or the security team if someone tries to smuggle out the products or equipment.
Providing your Employees with Theft-prevention Educational Materials
Theft and insecurity are some of the top factors that hinder the safety of your business. Therefore, it'll be essential to look for appropriate ways to reduce or prevent these cases. Importantly, providing your employees with education on preventing theft and other crimes within your business will be very important. You can use some e-learning platforms to educate them about the common thefts and how to prevent them. You can include training sessions and refresher courses, as it helps provide your business with safety from all angles.
Incorporating Drive Logs into your Safety Strategy
Electronic driver logs become very important when you have a transportation business, or your business involves the movement of vehicles. Apart from adding more comfort features to your fleet, you can choose to include these drive logs, which will help to enhance the safety of your vehicle and employees. They use a particular technology to detect the speed, gas consumption, mileage, and other important factors when traveling. They help to enhance and implement high safety standards for your fleet and the drivers.
Bottom Line
The development and growth of your business depend not only on productivity but also on other factors like safety. Having high safety standards and measures at your business will help ensure a smooth-sailing journey and development of your business. Incorporating the appropriate emerging safety technology tips will be the best way to ensure the safety of your employees, equipment, and the whole business premises. The above are the best business safety tips to manage safety for business you can consider incorporating into your business safety plan and strategy.
---
---
The following two tabs change content below.

Editorial Staff
This article was written by SBMarketingTools.com editorial staff.

Latest posts by Editorial Staff (see all)