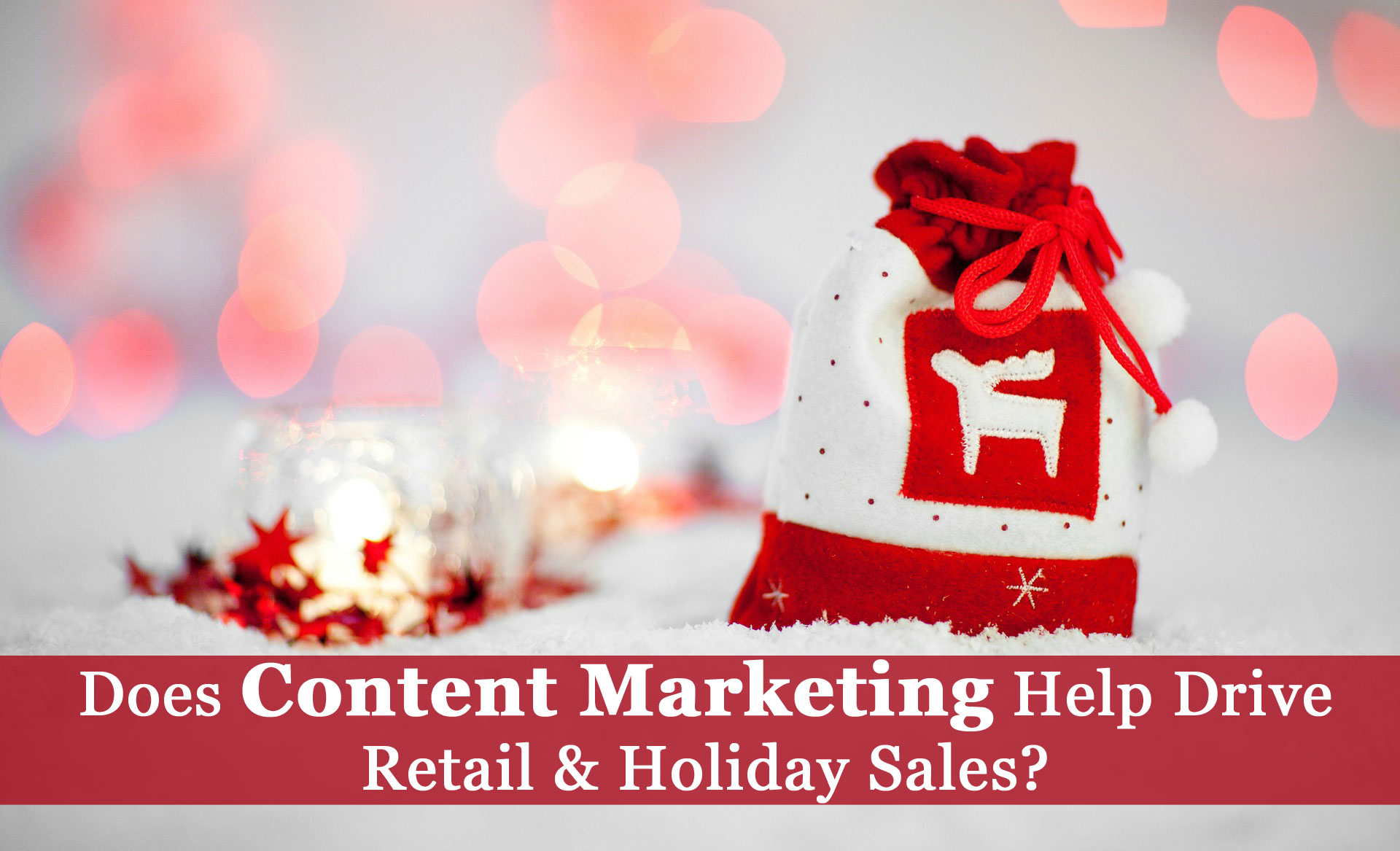 Have you ever gone online to research a purchase before you visited a store to buy it? Have you ever gone online and then bought a retail item through a website?
I think it's safe to say we all have.
Is there any seasonality to this? The answer to that question is…. "it depends".
It depends upon what you're selling and whose buying.
As we enter the holiday season more and more retail items are being bought. If you sell such an item, should you expect your website traffic to increase? Should you expect your content marketing efforts to help you generate more sales?
---
---
Content Marketing Impact on Traffic
As a case study, please consider Mac Cutting Boards, a small business located in San Bruno, California who makes custom cutting boards out of scrape wood.
Their product is specifically marketed as gifts, and as you can imagine those times of the year when we give more gifts (Christmas being the number 1 gift giving holiday) is when they experience their most sales.
Is this reflected in their website analytics?
The two charts below show all traffic and all organic traffic from Aug of 2013 to Nov of 2015.
In each you can clearly see the holiday traffic spike that occurs prior to Christmas.
All Traffic
Organic Traffic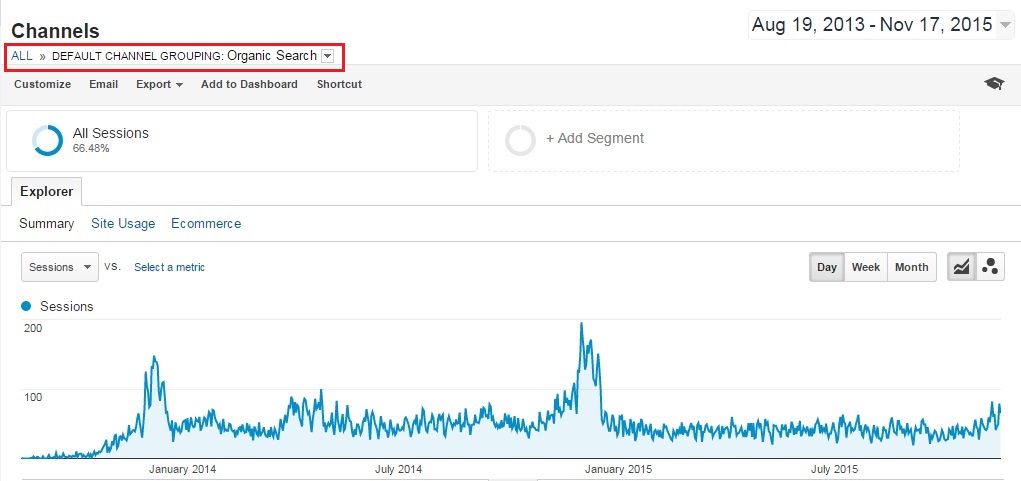 But…. And this a VERY important point. The holiday inquiries and sales that occurred through the website occurred as a result of content marketing activity that happened well prior to the holiday shopping season.
In the fall of 2013 one of the owners of this business enrolled in a class of Content Marketing and started generating and publishing fresh content to their website blog daily. They averaged about 2 short posts per day.
You can see from the Google Analytics graphs the positive effect that had on their website traffic.
Subsequent to their initial ramp up, they've continued to publish blog posts at regular intervals (but less than original rate of 2 a day) and you can see that their website traffic levels have stayed good and you can also clearly see the holiday season spike of last year.
You can also see the start of the holiday season spike for this year.
The principal take aways from this case study are:
Yes, content marketing can drive retail and especially holiday sales.
It doesn't happen overnight. You must start well before the holiday season.
Frequent website updates are a key success principal.
To learn more, check out Inbound Marketing University with tips on how to attract your audience organically through content marketing strategies.
---
---
The following two tabs change content below.

Kevin Carney is an expert in Inbound Marketing, who teaches and writes on the topics of Inbound Marketing, SEO, and WordPress. Kevin founded and runs
Inbound Marketing University
, the online school and community where people learn how to attract their desired audience to their website and convert website visitors into prospects.

Latest posts by Kevin Carney (see all)