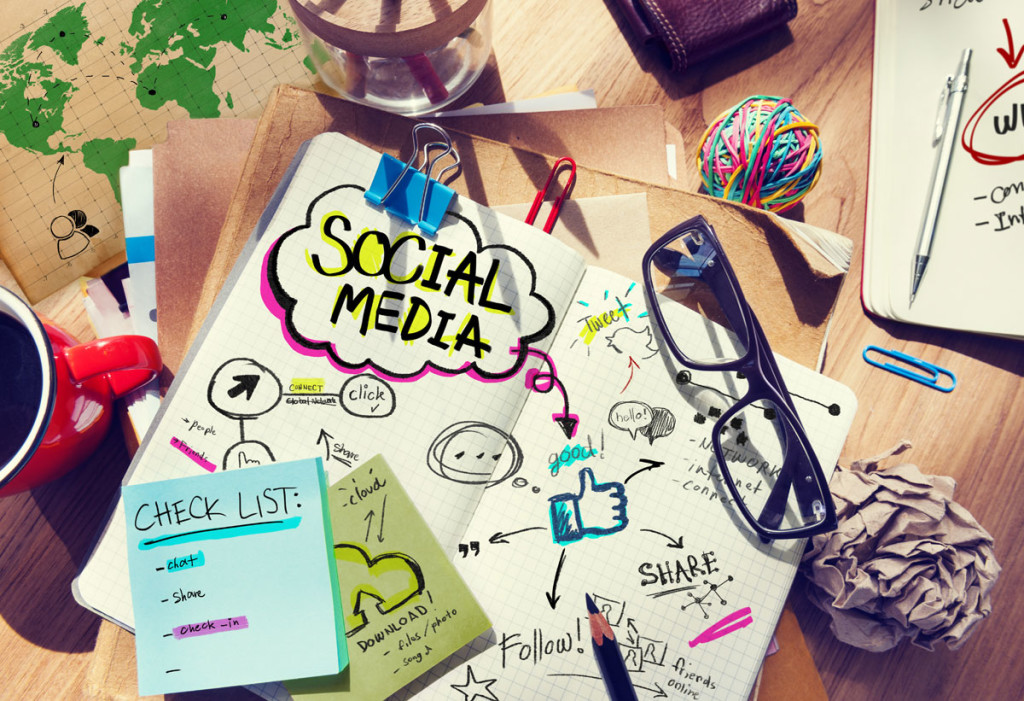 Low-cost digital marketing strategies that engage your target audience and make your campaigns more successful
What are the best (and least expensive) ways to engage customers with your brand and product? For small businesses and others in the B2B realm, digital marketing (as a variant on experiential marketing) may be the best answer to that question.
"Experiential marketing is about real engagement with your audience," says Ameet Chandarana of Maynard Malone. "It's all about allowing and encouraging the consumer to completely immerse themselves in a product or brand, and digital is the prefect channel to do this effectively." And yes, it might sound overwhelming and, when you are not backed up properly, it might get you frustrated. Nevertheless, the options are left over, and a great MSP marketing agency will help you set things in order.
Here are cost-effective tips to incorporate digital marketing in your campaign and effectively engage your target audience:
---
---
SOCIAL MEDIA ENGAGEMENT. Connect with existing and prospective customers.
Are you steadily providing content of value to your varied stakeholders through a strong online presence? "Content of value" includes everything from how-to tips in a company blog post to special promotional offers and links to informative articles elsewhere online.
Another effective marketing tool involves sharing positive online customer reviews. Encourage your satisfied customers to share their experiences online and promote these reviews yourself wherever you can.
VISUAL STORYTELLING. Share videos online.
Audiences value video content that is entertaining and informative, rather than expensive and "over-produced." Focus on addressing the ways in which your product provides a solution to your customers' needs and, if possible, include brief customer testimonials. With minimal equipment, you can create a short video yourself — or with the assistance of in-house staff. Then publish to YouTube (using researched keywords in the video's title) and share among your social media networks.
#HASHTAG TIME. Start a hashtag campaign.
Hashtag campaigns can be enormously effective on platforms like Twitter and Instagram. Scott Levy, founder and CEO of the online marketing agency Fuel Online, suggests creating an idea and a "contest-specific" #hashtag (such as a "selfie-contest with your product").
Alternatively, Levy says, "Use non-competitive campaigns to cultivate your brand image and emotional connection with clients, rather than focusing only on direct product marketing." This could, for example, include photos or videos of your business engaged in community service or a "behind-the-scenes" look at your business.
PROACTIVE RELATIONSHIP BUILDING. Look for customers on search forums.
Search forum services enable you to find and connect with prospective customers who have a potential interest in your product or service. In this venue, you can promote your industry expertise by answering questions, sharing news of updates, or a new product launch. Just remember — search forums aren't the place for a hard sell. Look at this as an opportunity to cultivate long-term relationships with your target market.
THOUGHT LEADERSHIP. Promote case studies.
In a variation on customer testimonials, explore creating case studies that highlight your product or service's benefits to customers. This format is an effective way of introducing yourself to new customers.
David Render, chief operating officer at AccountMate Software is an enthusiastic proponent of case studies. "We conduct a short phone interview with the customer, and then fill out a standardized template, which we then post to our website," he says. "It would work for a business of any size, and if you have an in-house person with writing ability, it doesn't cost anything."
Once completed, share the case study on your social media platforms. Also consider filming a short video with the satisfied client and posting it on YouTube and elsewhere.
REAL-TIME ENGAGEMENT. Enlist online media in marketing your business.
Media-savvy businesses are always looking for ways to connect their products with stories in the news, and the press is always on the search for expert sources.
On HelpaReporterOut.com (HARO), for example, reporters post questions that need answers for upcoming stories. Sign up for free and receive emails from HARO with reporters' questions. If what you say meets a reporter's needs, your response will get noticed by other members of the media and possibly even quoted in news stories.
When your brand appears in a digital publication, it can significantly boost customer awareness and credibility. The only cost is your time, but the marketing opportunities are nearly priceless.
---
---
---
The following two tabs change content below.

Director of Marketing Communications
at
agencyEA
Claire Holland is the Director of Marketing Communications at
agencyEA
, a brand experience agency in Chicago that specializes in experiential, digital and traditional engagement. Her vision guides the company's brand and voice. Claire's strategic communication and writing skills contribute to all agencyEA marketing, branding, public relations and more.

Latest posts by Claire Holland (see all)