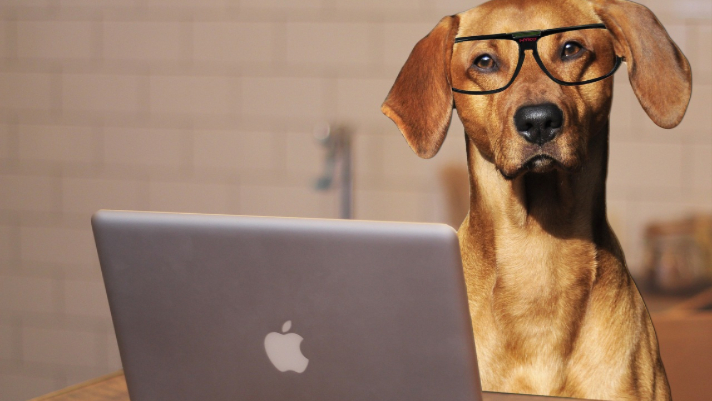 Creating a dog friendly office environment for your small business could improve office morale, employee satisfaction  and productivity
Given the fact that most households in the U.S. have at least one pet, it's a good bet that most Americans understand the benefits of animal companionship. But as many of us are finding out, we don't necessarily have to leave our pups at home while we're away at work.
The growing prevalence of dog-friendly workplaces has shown that business owners can use this perk to attract young talent, improve culture and morale, decrease employee stress, and boost worker retention. But is creating a dog-friendly office right for your small business?
---
---
Dog Friendly Office Space
According to TIME, there are now 8% of workplaces across the U.S. that allow dogs to come into their offices. Back in 2013, only 5% of employers were considered dog-friendly. Studies have found that having dogs in the workplace can help employees feel a sense of social support, as well as providing a means for employees with mental health issues to remain employed or return to work.
Having canines in the office can also provide greater opportunities for collaboration between departments while reducing stress hormone levels in human workers. As a bonus, allowing dogs at work can help save employees money (since they might otherwise need to hire a dog walker or invest in doggy daycare) and can even reduce employee absences. Worker productivity and retention also tend to increase when dogs are allowed at the office. And small businesses that want to improve their overall culture and brand image might consider having a dog-friendly office, as this policy change can often do wonders in terms of public perception.
That said, there are reasons to exercise caution before allowing pups in the office. Just like office buildings have to follow a different set of codes than residential structures do, workplaces that allow dogs should follow a specific set of rules to ensure everyone is safe. Employers should check what their insurance policies cover and may want to consider having pet owners sign some sort of document that would hold them responsible for any damage caused by their animal.
Even the most well-trained dogs can lash out if they feel threatened, so you'll also want to find out whether your liability policy covers potential injuries and whether you'll be held responsible for them. You'll also want to pet-proof your office if you're serious about making it dog-friendly, as cables, trash containers, and other items common to the workplace may prove too tempting for troublesome animals to resist.
Ultimately, some work environments simply aren't suited for animal companionship. Although 89% of Dental Assisting National Board (DANB) certificants report high levels of job satisfaction, that doesn't mean this environment will be improved by the addition of pets. In sterile medical offices or on potentially dangerous job sites, the addition of pets can make conditions unsafe for both dogs and their owners, as well as clients and coworkers. It's important to carefully and honestly evaluate your industry and your specific business before considering the creation of a dog-friendly office.
In addition, you'll need to make sure that this change is one your employees actually want. While it's easy to believe that everyone loves dogs, that's not always the case. If an employee had a traumatic experience relating to a dog, that person may object to being around one. Moreover, 83% of travelers say they'd choose an allergy friendly room if given the option; if your coworkers are severely allergic to animal fur or dander, bringing in your good boy or girl could make conditions unbearable for your peers. Even under ideal circumstances, dogs can be disruptive and destructive, particularly during meetings. If employees don't object to a dog-friendly policy, it's still a good idea to establish pet-free zones to ensure operations continue to run smoothly. You may also want to create a behavioral policy — like designating specific pet days or taking action if a dog isn't well-trained enough to be at the office — to ensure that a misbehaving dog doesn't wreak havoc.
In the end, having a dog-friendly workplace can have a huge impact on your business's ability to attract and retain top talent, as well as set you apart from the competition. However, every small business owner should consider the pros and cons carefully prior to allowing dogs to come into the office. Otherwise, your employees could be in for a "ruff" time.
---
---
The following two tabs change content below.

Valerie M. is a writer from Upstate New York. She received her Bachelor's degree in Journalism from The State University of New York at Fredonia in 2016 and is currently working at a digital marketing agency where she writes blog posts for a variety of small businesses all over the country. Valerie enjoys writing about music, animals, nature, and traveling.

Latest posts by Valerie M. (see all)