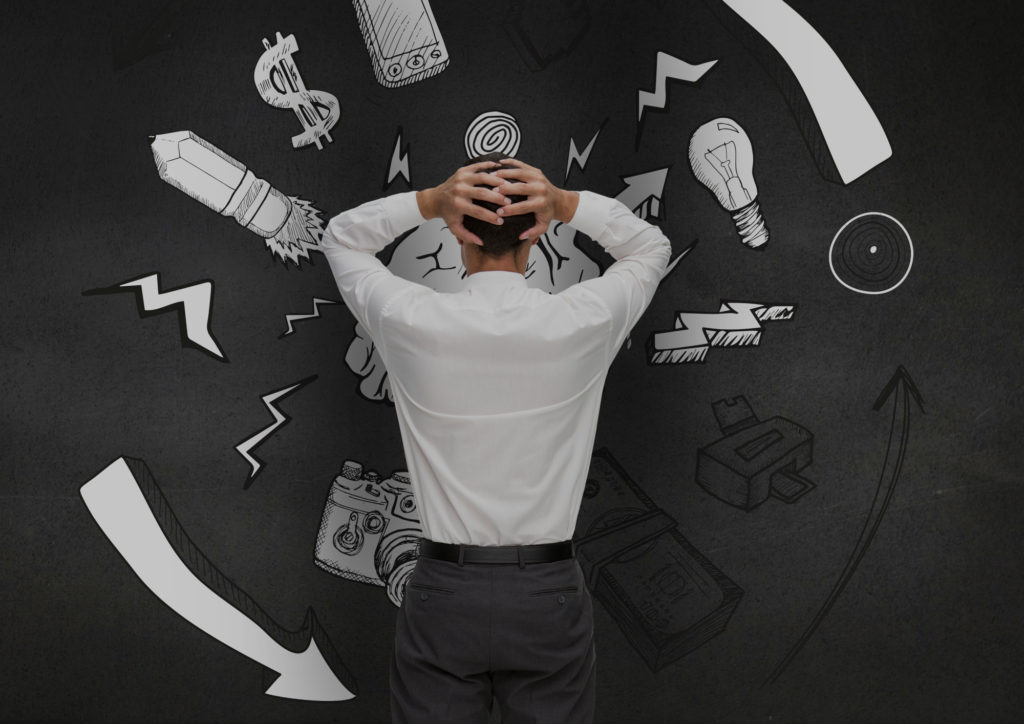 Small businesses need to follow these important steps when developing a solid marketing plan based on data-driven objectives and decisions
According to SBA.gov, there are 28.8 million small businesses just in the United States. Therefore, in order to stay competitive, grow your business and maximize your revenue, you need to build a solid digital marketing plan. It will give you a fascinating insight into the industry you're about to enter and, most importantly, help you make rational and data-driven decisions.
However, you need to have in mind that marketing strategies are like snowflakes- each is unique and, as such, requires a different approach. Here are some brilliant techniques that will help you tailor your marketing plan to your business' needs.
---
---
Do your Research
In order to succeed, you need to know what your priorities are. These are some quantifiable and achievable objectives that are supposed to keep you on track and lead you through each stage of your business lifecycle. Of course, to set such objectives, you first need to do a thorough market research.
Know who your Target Audience is
To create a personalized approach and cater to your customers' needs effectively, you have to determine who they are. This is why you need to conduct target audience segmentation and build your buyer personas.
There are numerous parameters you need to take into consideration, including their age range, gender, income, as well as their preferences, occupations and education. In today's hyperconnected world, one of the most effective ways to research your audience is through social networks.
Research your Competition
Keep your friends close and your enemies closer. In other words, you need to identify your competitors and keep track of their marketing efforts. Choose the businesses operating in the same industry, but don't limit yourself to startups and small businesses solely.
To understand what works in your niche, monitor marketing efforts of mid-sized businesses and large corporations, as well. See how they interact with their consumers, what kind of content they usually share and assess the effectiveness of their customer services.
Identify your Marketing Tactics
Once you determine who your customers are and gain insight into how, when and where they are searching for the businesses like yours, you should identify the marketing techniques that will address them effectively.
Now, you don't have to be an experienced marketer to understand that there are two basic types of marketing- online (digital) and offline (traditional). Even though digital marketing strategies have gained momentum in the last few years, you should never underestimate the power of the traditional means of brand promotion. After all, people still watch TV, read newspapers and take flyers in the street.
In order to make the most of your marketing strategy, you should merge these two branches together. This way, you will boost your marketing efforts, cater to wider audiences and generate higher revenue.
Build a Solid Foundation for your Marketing Plan
To prove your authority in your niche, you need to create a recognizable brand image first. Precisely because of this, you need to invest a great deal of time and effort in creating a solid foundation for your marketing plan.
Need help building a marketing plan? A customizable marketing plan template builder can help you prioritize tactics and manage a marketing budget.
Here are some of its most significant elements.
Have a Well-Optimized Website
For any company, regardless of its size, a website represents its first and last line of defense. Therefore, just building a website is not enough. In order to drive more traffic to it and boost customer conversion rates, you need to work on its optimization and functionality.
Make sure that it is fast, user-friendly and optimized for mobile. There is an extensive checklist of UX and UI design elements you need to have in mind when developing a highly functional website.
Build a Strong Content Marketing Strategy
Content marketing is still king and it's something every young business needs to invest in. Put simply, you need to run a killer company blog and create quality, industry-specific and authoritative content. Additionally, in order to make your content more shareable and engaging, you need to keep pace with the trends in this field of marketing.
So, apart from good old articles, you could also deliver some more interactive types of content, including infographics, videos, and quotes.
Employ SEO
In order to improve your rankings in the SERP, you need to implement SEO with your overall digital marketing strategy. Of course, this is an extremely complex process that includes a plethora of steps, from keyword research and link prospecting to on-site and off-site optimization.
Given this fact, it's obvious that hiring a quality digital agency, like this one from Melbourne, is the most reliable solution. However, if you're planning to do that on your own, you should hire an in-house team of online marketing experts, including link builders, project managers, and content developers. Most importantly, you need to choose the right SEO tools that will back every aspect of your business effectively.
Conclusions
Finally, it's imperative that small businesses build a step-by-step marketing plan and stick to it. Without one, you would waste both your time and money, not knowing how effective your marketing efforts actually are. Hopefully, these tips will give you an insight into the most vital aspects of every marketing campaign and help you nudge your business promotion in the right direction.
---
---
---
The following two tabs change content below.
Nate Vickery is a business technology expert mostly focused on latest tech trends and practices applicable to startup and SMB marketing. He is also the executive editor at
Bizzmark Blog
.
Latest posts by Nate Vickery (see all)