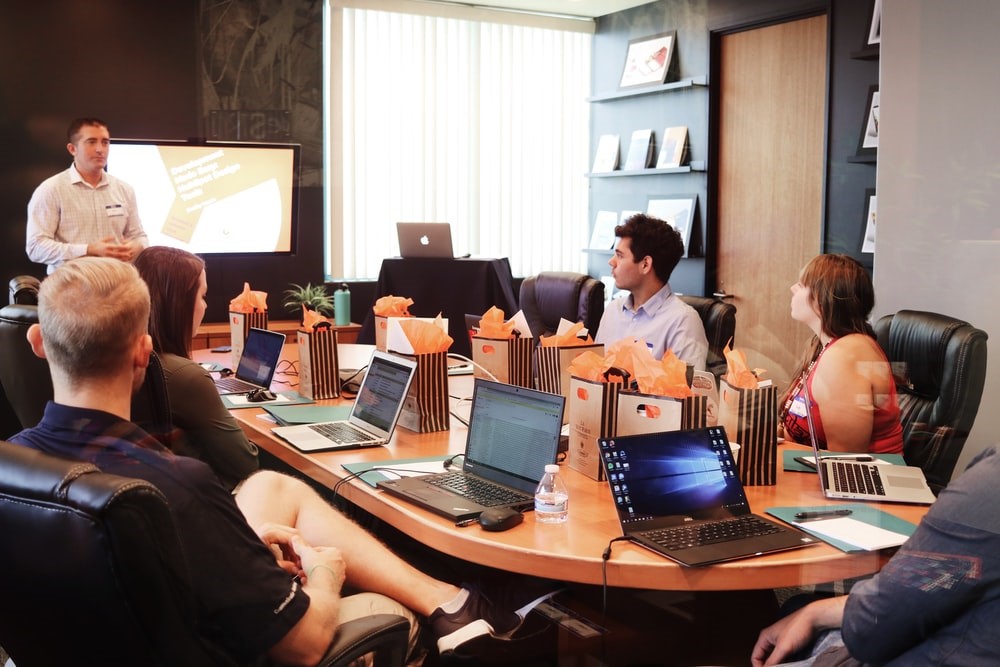 A CRM system will help your marketing department use sales and mareketing strategies that are more efficient and improve customer communications
The marketing department is a very important part of any business or company. It is the main area where marketing, sales, and customers are connected. The combination is what makes your company a success. To ensure that there is efficiency and that the marketing department works to its best, a CRM is implemented.
The CRM accelerates the marketing department in various ways. Before that you need to understand the question, what is CRM? You can find out more about this at creatio.com. The following are the ways that CRM improves your marketing department when it comes to better marketing strategies and sales.
---
---
Retaining Customers
 What matters most in any company or business is the customers. The marketing department also relies heavily on the customers because, without them, there would be no need for marketing. Research done on the use of CRM software confirmed that the retention rate of customers goes up by 30%. With the availability of customers and their data stored by the CRM Creatio, the marketing department is able to attract and retain customers using the information. A strong relationship is therefore formed with the customers.
Personalizing Marketing Emails
 With the use of CRM, the marketing department is able to personalize emails for every customer. All customers are unique in their own way and have their own interests. Companies are commonly sending emails to their customers and it is therefore important that the emails are suitable to each customer. Without the CRM it would take the marketing department a lot of time to go through customer data to create personalized emails. This would reduce the efficiency that is now possible with the use of CRM.
Back the companies would send mass emails to all customers whether the email is suitable for them or not. This means that few customers were retained and the marketing department has very little to work with. CRM software eliminates all of these problems and ensures that the marketing department is at its best performance.
Coming Up With Automated Alerts
By using CRM software it is possible for you to come up with customers alerts and triggers. You are therefore able to come up with alerts when an action takes place so that you can handle the matter with efficiency add accuracy. A good example is when you get a new subscriber to your email newsletter. You can get in touch with them further down the line and even come up with an automated alert for the very same purpose. An alert is then sent to a member of your team that deals with customer relationship and service management. This affects your marketing strategy by boosting your sales cycle by reminding your subscriber about the business.
Knowing Your Customers Better
CRM gathers very relevant information about your customers. When you constantly use CRM you are able to analyze correct data about your customers. You then learn more about them and you get to understand them for who they are. This boosts the performance of your company together with its growth through beneficial commercial decisions that are in consideration of what the customers need, want, and are concerned with. Your company gets to market better and increase sales.
Enhancing Interaction with Customers
The more you keep on using marketing CRM software, you will notice an improvement in customer engagement. This is because you are making use of data from the CRM to understand and interact with your customers In a better way. Your customers appreciate the fact that your company cares about the and it can be seen through the enhanced engagement via your website, sales, and social media platforms.
Enhanced engagement means that conversions are also enhanced together with leads ad the loyalty of customers. This serves as an advantage to your marketing department because people will not hesitate to share your business with their family or friends.
Through all this, it is clear that using CRM software improves your marketing and sales strategy, and thus makes the marketing department efficient and reliable through its improved performance.
---
---
The following two tabs change content below.

Editorial Staff
This article was written by SBMarketingTools.com editorial staff.

Latest posts by Editorial Staff (see all)