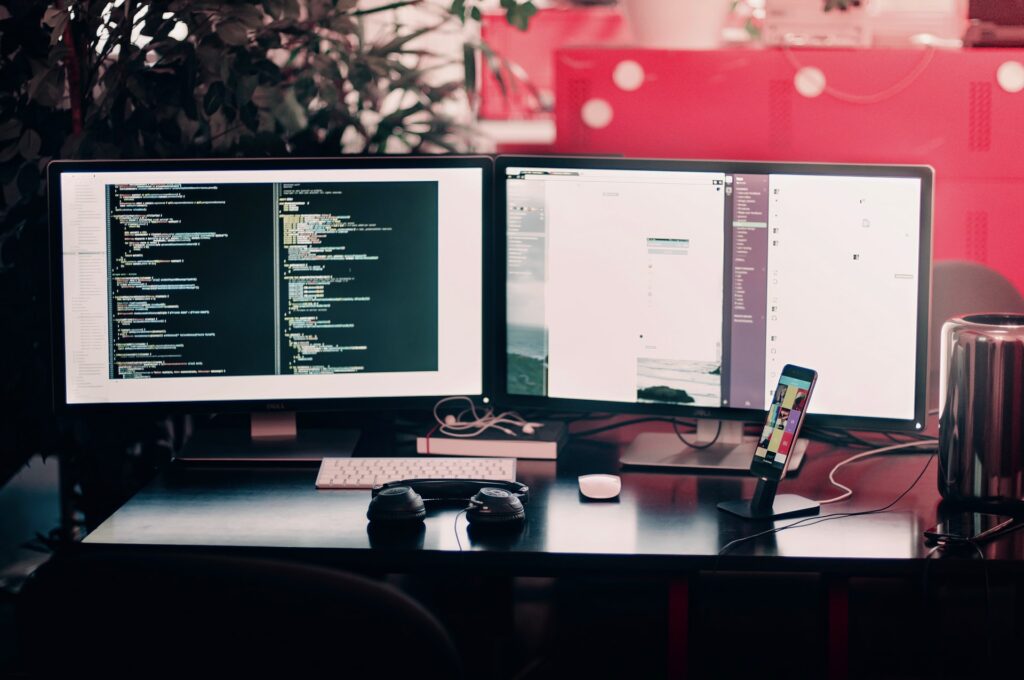 The world is in a state of constant evolution, so it follows that if you want your business to grow, you also need to evolve. You can research the types of technology you can use to make sure that your business is relevant and modern to not take a back seat.
Here are three ways in which embracing new technology can help you grow your business.
---
---
Embracing New Technology Can Attract New Customers
One way you can gauge your business's growth is by finding out how many new customers you have attracted. While not all of them will convert into paying customers upfront, they still present a potential to do this.
A strong digital presence will help you attract many customers by furthering your reach exponentially. This is because the internet is accessible from all around the globe, making the whole world a potential market you can tap into.
For example, many architectural firms are attracting new customers by adopting architectural rendering solutions that offer various animation capabilities. These include full-length videos that can take users through an entire design and 360-degree views of a space. If you are in the design and construction industries, this is a potential gold mine for your business, as it makes real-time collaboration possible and can give you an edge over your competitors.
Adopting New Technology Can Save Money
New technology can help you achieve a better rate of productivity, which will, in turn, bring operational costs down. You can also replace paper-based procedures, which will enable you to make substantial savings. Accounts-based software especially has a great potential of saving you extra costs, including those spent on hiring teams to handle emails and communication. Storing information and customer data in the cloud as opposed to in physical files and cabinets will not only save you space, it will also make it a lot faster and easier to retrieve the information when it is needed.
Adopting new technology can also help you save money when it comes to maintaining your equipment. For instance, consider the fact that corrosion costs each of the armed services in the U.S. up to $5 billion every year. But, with regular inspections using cutting-edge technology to identify any issues, this cost can be significantly reduced. When you use the latest technology to maintain and service your equipment properly, there will be less downtime and fewer emergency repairs.
Gain an Edge Over Your Competition
When you adopt new technology for your businesses, you instantly gain a competitive edge over competitors who may not have done the same. Mobile technologies, for instance, will present your employees with an easier way to perform their duties, resulting in improved satisfaction overall. IT services is clearly the right path to go, visit the IT company Netsurit and ask for their Managed IT Services in New York.
A workforce that is content is also more productive at a lower cost, as it enables them to easily perform various tasks regardless of where they may be. When you remove the need for lengthy commutes and give the ability to your team to perform better, you instantly get better results with minimal expenditure.
More than 157 million Americans are currently in credit card debt, and this number represents a percentage in employment. When you make it easier for your team to work for you while keeping their expenses low and enabling them to save more, they end up staying employed for longer. Needless to say, when you don't have to keep letting workers go and holding interviews and onboarding for new workers, you save resources as you can focus on the bigger picture.
New technology may seem scary and difficult to master for most business owners, but this is simply not the case. With classes and training opportunities available online for a minimal fee or free of charge, you can learn anything you want.
---
---
The following two tabs change content below.

Valerie M. is a writer from Upstate New York. She received her Bachelor's degree in Journalism from The State University of New York at Fredonia in 2016 and is currently working at a digital marketing agency where she writes blog posts for a variety of small businesses all over the country. Valerie enjoys writing about music, animals, nature, and traveling.

Latest posts by Valerie M. (see all)