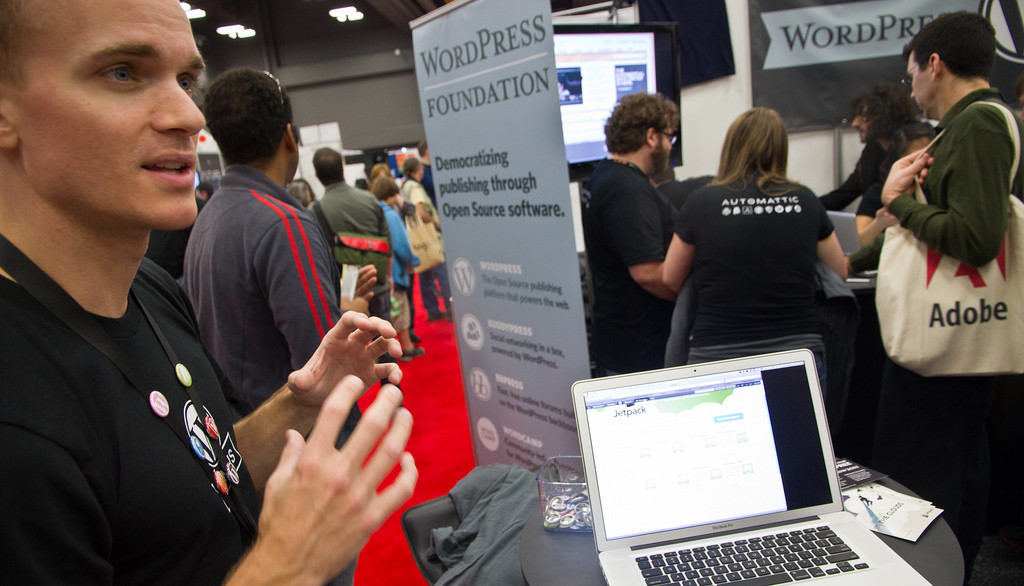 SMBs have a unique set of marketing challenges because they have to compete with big brands on a small budget. But they cannot replicate the startup approach and go slow with their marketing efforts. Simply speaking, they have to do more with less to fulfill their marketing goals. Trade show promotions play a crucial role in SMB marketing, but the costs of attending them might sound painful. However, you only need to be a little creative to get the best of both worlds.
Here are some actionable ideas to cut down your trade show budgets yet maximize their branding benefits.
---
---
Stick to good fits
The trade show domain is booming, and you can find endless options in your niche. But you need not spread too broad and participate in every event in your industry. Consider sticking to good fits that match your niche, objective, and budget. For example, you can participate in an innovative tech fair for SMBs if you plan to launch a new software product or network with potential partners. Participating in local events is a good idea if you want to cut down travel and lodging expenses for your team.
Create a buzz
Creating a buzz about the trade show presence enables you to achieve your goals with smaller spending. You can do it without a massive expense by leveraging social media promotions before the big day. Schedule compelling posts regarding the event days before and engage with the audience through contests, posts, product teasers, and quizzes. Just be creative enough, and you can pull the crowds to your booth at the venue.
Design your booth
The look and feel of your booth can set you apart even as an SMB among the leading brands. Ensure that your trade show displays are appealing enough to catch the eye and familiar enough to connect the audiences with your small brand. Your booth's visual appearance should replicate your product packaging, website assets, and social media branding. Go the extra mile with creativity to make your banners more alluring and memorable.
Prepare your team
Getting more out of less with your trade show appearance is also about having the best people overseeing your booth. But you need not spend a fortune on hiring qualified reps for the job. Choose the best people in your current sales team and train them to step into the role of your event marketing team. Look for the ones who are presentable and have excellent communication skills, and training will do the rest.
Get creative with engagement
Audience engagement is one of the key aspects of event promotions. You can get creative with the engagement ideas to fit them into your SMB budget. Set up live product demos, plan a game for the visitors, or entertain them with a contest to make the visit to your booth a memorable one. You can also create low-cost brand merchandise and distribute these as giveaways to the attendees to impress them.
SMBs can easily ace trade show marketing on a small budget, provided they are creative enough. Follow these tips to achieve your goals and get the popularity your brand deserves without breaking the bank.
Author Bio
Jennifer Morand is a content writer at Outreach Monks. She has been working with the company for the last two years and has professional writing experience in business writing. Jennifer loves to share her views on marketing subjects, especially on latest developments in the sector.
---
---
The following two tabs change content below.

Editorial Staff
This article was written by SBMarketingTools.com editorial staff.

Latest posts by Editorial Staff (see all)