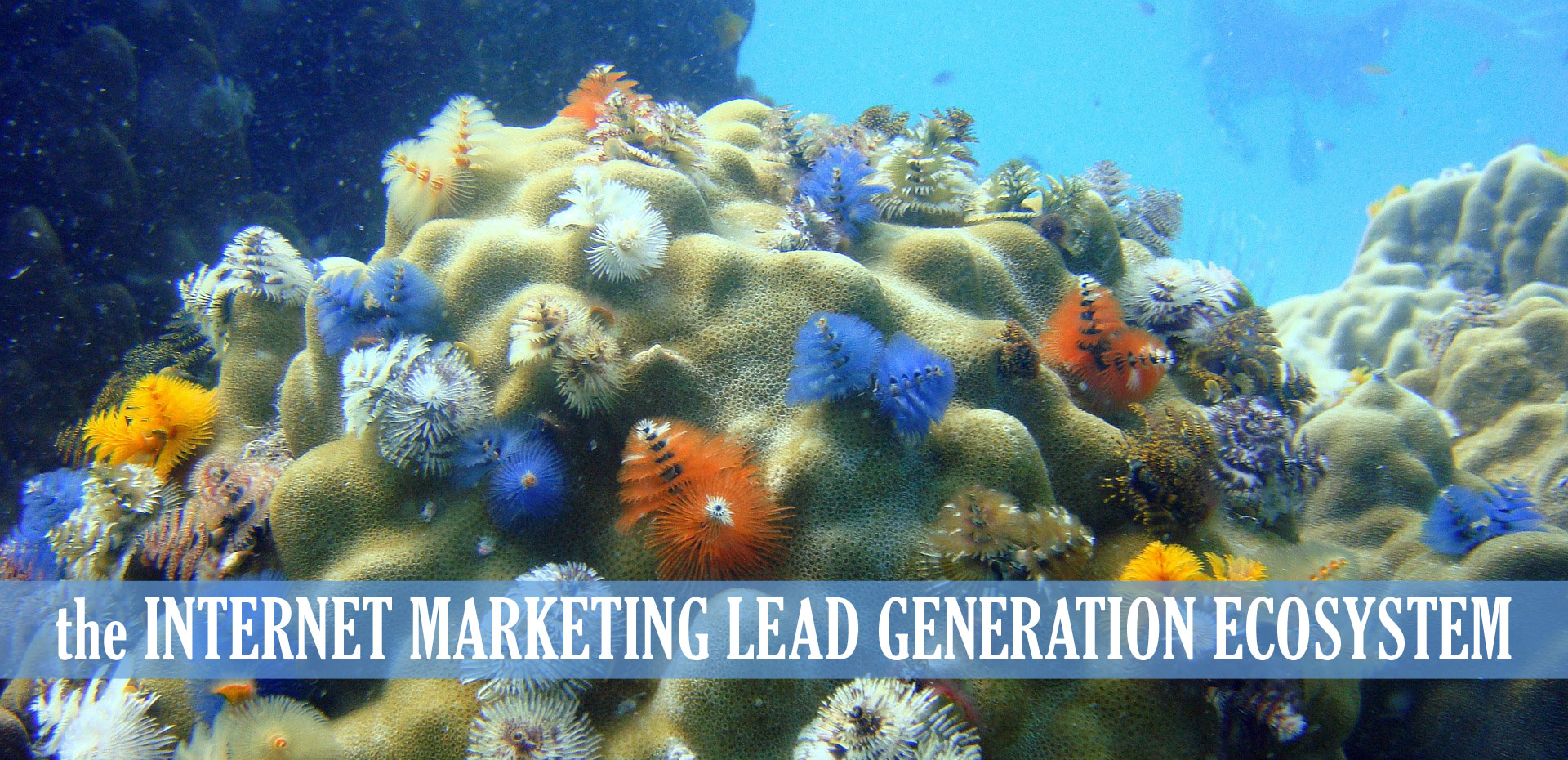 Maximizing online marketing campaigns with integrated lead generation strategies
Internet marketing lead generation is used to target a unique audience in a much simpler through the web by converting the traffic your site is receiving to customers. But, how do you combine each element of the Internet to do this?
The Internet Marketing Lead Generation Ecosystem infographic, created by the internet marketing specialists at Straight North, illustrates how all of the components work together to create a cohesive strategy, so leaders can increase sales lead generation.
Here's a quick breakdown of the infographic with more details on how the lead generation ecosystem works:
In the top section, the infographic shows all of the sources of traffic to the website, along with the Internet marketing campaigns typically associated with them.

The center of the infographic, fittingly, is the company website, which is the hub for lead generation: traffic comes into the website, and traffic data is tracked and analyzed to make the website ever more effective in turning traffic into leads.

The bottom section illustrates two processes: data evaluation as described above, and integration of marketing to sales, the final step in turning leads into new customers. Visualizing the potential totality of online lead flow helps marketers create an efficient process, and develop a strategy for expanding lead generation efforts systematically.
The internet marketing lead generation ecosystem is an important blueprint to help marketers "pull it all together" when planning campaigns. When you have all the components in mind you for your internet marketing strategy you can maximize both leads and sales opportunities.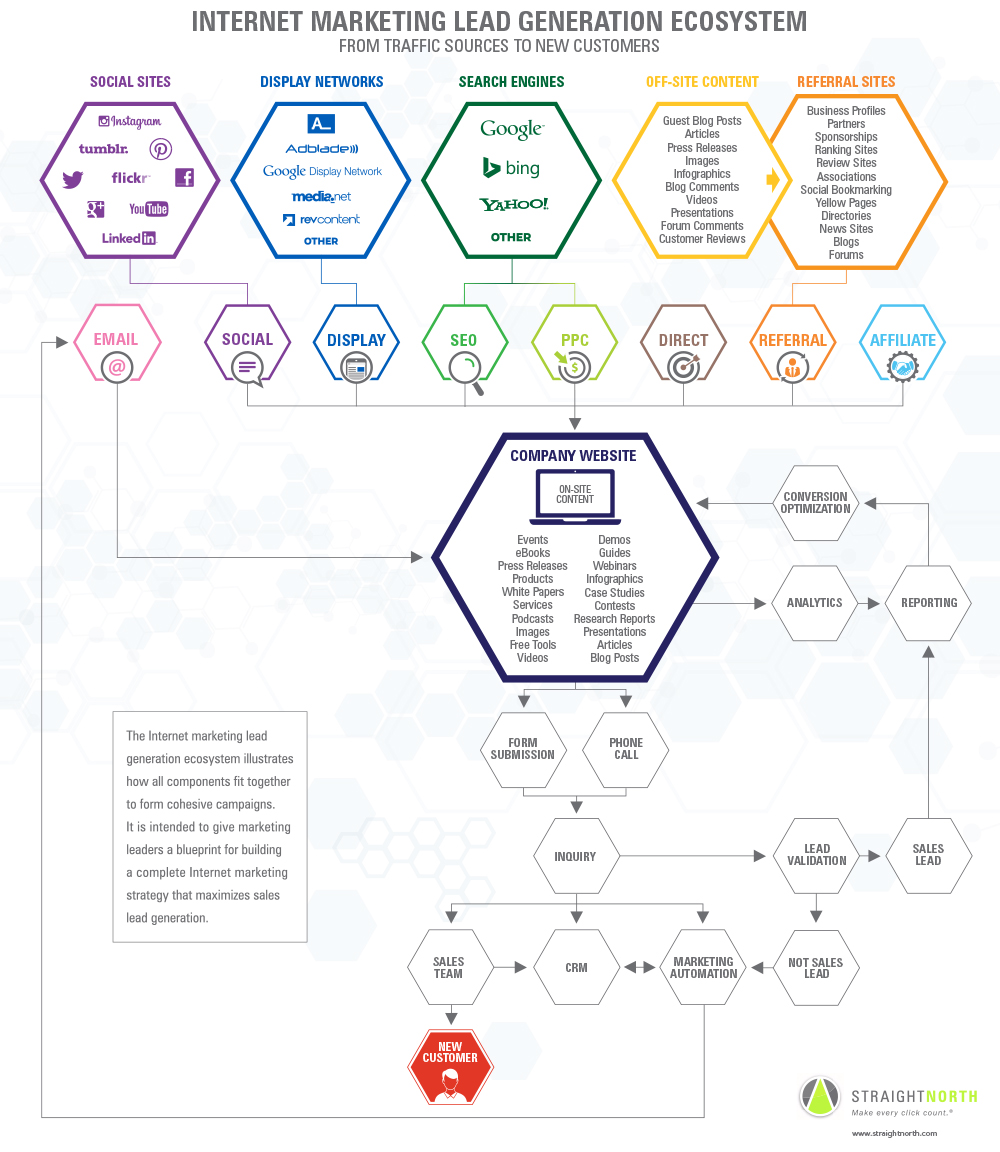 ---
---
The following two tabs change content below.
Latest posts by Diane Seltzer (see all)