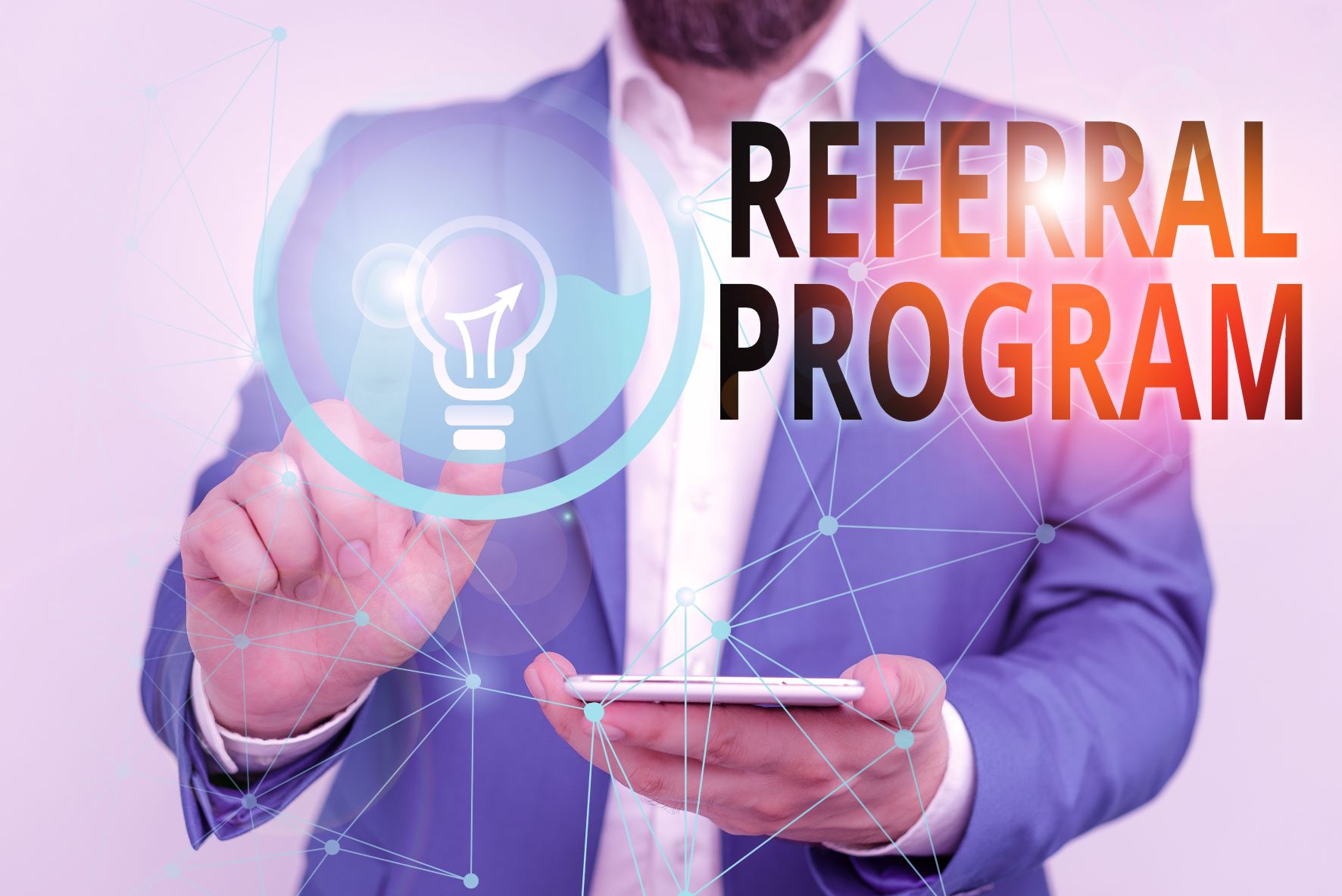 Want to create a referral campaign that actually works? Read this blog to know how.
Customer referral is among the most powerful types of marketing. However, it's also one of the hardest to control. You can't make someone speak positively of your business, even less write a positive review. However, your clients' opinions carry an incredible amount of weight, often far more weight than the message of your brand. (1)
Fortunately, there are ways to proactively encourage more customer referrals. Business management technology like Jobber is a specialist app that has been developed to support the field service industry, and if used to maximum effect, can be a hugely impactful in encouraging people to make positive referrals.
Below are some other innovative ways you can build a customer referral campaign that really works.
---
---
Building an effective referral program
Here's a step-by-step guide for creating an effective customer referral campaign.
Set your goals
Before you even begin making a strategy, you need to consider what you want to accomplish from your referral program. What are your objectives for implementing a referral program? Apart from the evident goal of increasing your customer base, what else do you aim for? Perhaps you'd like to boost brand loyalty, improve revenue, convert more people to lifelong customers, or gain more brand supporters. You must define these objectives to assess the program's performance. By doing this, you'll also have a benchmark to compare your efforts and determine their effectiveness.
Know your customers
The next step in developing an effective referral campaign is to know your existing customers thoroughly. If you know their goals, needs, and habits, you can design a referral system that will excite them and motivate them to recommend others. Fortunately, today's highly advanced world offers entrepreneurs and company owners a plethora of tools for tracking client behavior and soliciting feedback through various internet platforms. Data from these tools may assist you in determining what's essential for your present consumers. Moreover, you can leverage this data to design a referral program around the interests of your most loyal customers. They're the ones to most likely take advantage of the campaign by spreading the word about you to their friends.
Choose an incentive
Sometimes it's not enough to ask your customers to recommend you to their connections. Customer referral initiatives are more effective when bonuses and incentives are offered. The incentive may be tangible or monetary, but it must be valuable to your current clients. (2) This could be a coupon for a future purchase, gift voucher, or exclusive access to a product or service not available to the general public. Whatever you choose, ensure the reward is relevant to your business and market.
Keep your message clear
The design and style of your program can communicate a message about your company and its approach to customer interactions. Hence, your referral campaign must be simple to comprehend and implement. To persuade a consumer to recommend you, you need to get their interest. Headlines also play a major role in encouraging consumers to join in terms of referral programs. An excellent headline can encapsulate the program's essence in a single phrase. Additionally, it should clarify the campaign's purpose and advantages. You also need to explain how the campaign works and what your clients should do to benefit from the program. Lastly, use a strong and visible call to action.
Make it simple for customers to recommend you
An effective referral campaign makes it simple for people to spread the word about your company. If a person has to wait for hours to submit a referral, they're likely to quit the program early. Thus, provide your customers with a variety of sharing options, and you'll improve the chance they'll engage. Fortunately, referral software applications provide you with a variety of easy solutions. You can also provide a one-click link so clients can easily copy and paste the URL and share it in whatever way most convenient for them.
Focus on analytics
Before launching your referral campaign, ensure to have properly configured your analytics software. This enables you to monitor the effectiveness of your initiatives. Measuring the success of your referral campaign can also be useful in the future when it's time to highlight the worth of your initiative. (3) Moreover, you'll have to determine how visitors arrived at your page, identifying their source and the link they clicked on. Once you've determined which platforms are the most effective, you may focus your efforts there. Additionally, if certain areas are not doing so well, refocus your efforts on effective ones.
Conclusion
A customer referral campaign is a cost-effective marketing strategy since it capitalizes on your clients' confidence that you've previously established. And there's no greater approach to effectively growing your company than implementing a structure that encourages word-of-mouth promotion. However, developing a successful referral campaign takes time. You must first understand your current customers' desires and needs before developing a strategy that motivates them to inform people about your company.
Resources
1. "Referral Programs and Customer Value", Source.
2. "Referral marketing: Harnessing the power of your customers", Source.
3. "How to Show More Sources in Google Analytics Pivot Report", Source.
---
---
The following two tabs change content below.

Editorial Staff
This article was written by SBMarketingTools.com editorial staff.

Latest posts by Editorial Staff (see all)