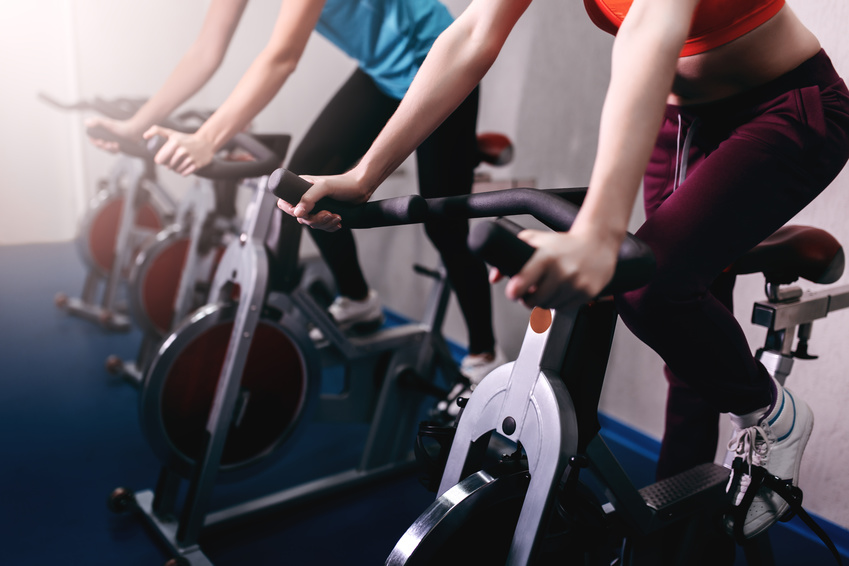 Online gym marketing and social media strategies to increase visibility for your fitness center or gym small business
Every day people spend a lot of their free time online. Whether they're shopping, checking out the latest sports scores, or just seeing what's going on in the world, the internet is used for so many different things.
As a fitness center owner, you can use the internet to help your company gain success. In order to do this, there are a few things you can try. According to Webpage FX, to be successful it's extremely important to be active on your social media accounts. It's a tool that you can use for much more than your typical website. Social media allows you to connect instantly with your followers by answering questions they may have or responding to their comments.
---
---
Gym Marketing and Advertising
You can also use social media to inform your followers of different specials and offers you may have each month. For example, you can create a post and tell anyone who "likes" it will get $5 off their next month. For a share, they can get $7 off their next month's membership cost. The largest gym-going demographic is adults ages 20 to 64, and many of them use social media regularly. Using Twitter, Facebook, Instagram, Snapchat, etc. is an easy way (and free, unless you plan to spend some money on ads) to get your name out there.
According to ZenPlanner, another way to be successful is using your platforms (website and social media) to sell retail. You can put your logo on shirts, hats, sweatshirts, mugs, and water bottles. Think about what people coming to your gym would use. They'd likely use a water bottle and a towel, so why not use those as a form of advertising? Make sure you have multiple photos of your products on your site, though. Customers love being able to see what they're about to purchase from many different angles. In fact, 70% of e-commerce site users rank the ability to zoom in on product images among their top priorities for deciding on a purchase.
If you heavily rely on your website to bring more clients through the door, be prepared to offer 24-hour information. Potential clients browse the web even when you're not open for business. Because of this, you need to make sure that all contact information, hours, location description, and other valuable information is clearly posted for web surfers to see. You don't want to leave anyone with any questions that would put them on hold for another day.
Using social media, your website, and an online shopping platform can really help bring more people through the door. They're easy ways to gain success, and in this day in age, completely necessary.
---
---
The following two tabs change content below.

Valerie M. is a writer from Upstate New York. She received her Bachelor's degree in Journalism from The State University of New York at Fredonia in 2016 and is currently working at a digital marketing agency where she writes blog posts for a variety of small businesses all over the country. Valerie enjoys writing about music, animals, nature, and traveling.

Latest posts by Valerie M. (see all)