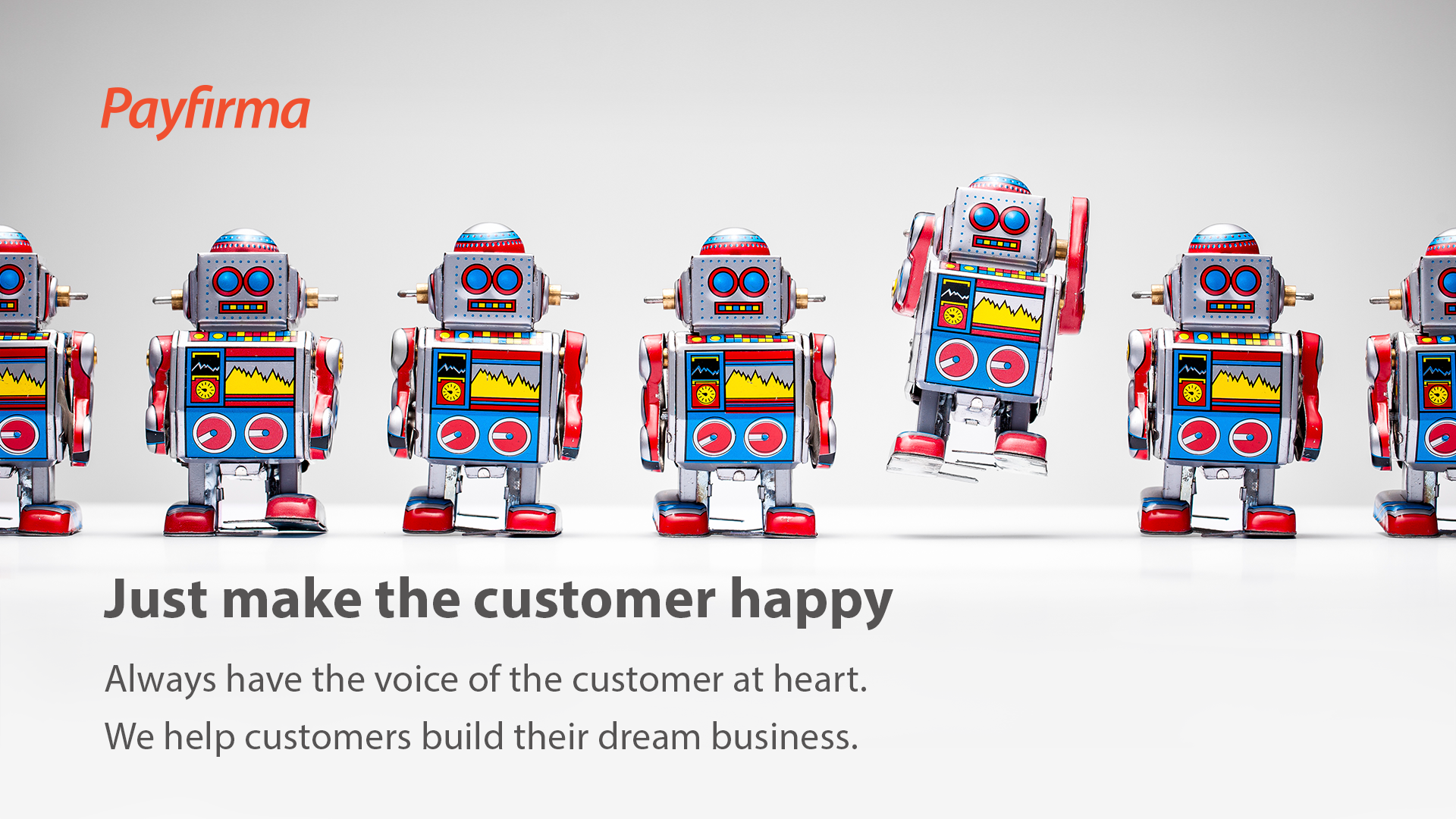 Traditionally, marketing has defined the brand, developed the go-to-market strategy, and created programs to both target and acquire customers. Today, however, marketing efforts alone aren't enough to build the loyalty required to capture and keep a share of the consumer wallet. That's where customer service comes in.
---
---
Keep Customers Happy
The concept of customer service is not new, but the stakes are higher than ever in today's transparent marketplace. Businesses need to reinvent the customer experience to drive loyalty and advocacy.
When your brand incorporates outstanding customer service as part of your marketing strategy, you reap long-term results and distinguish your brand from your competition. Great customer service produces happy consumers who will continue to buy from you, and more importantly refer others to your company.
People are 4x more likely to make a purchase when referred by a friend, and there's an 18% boost in loyalty from a referred customer versus the ones acquired via a different method.
Bad customer service interactions with your company – whether in-person, on the phone, via live chat, or over email – are what your customers will remember vividly; 70% of buying experiences are based on how the customer feels they are being treated.
According to Salesforce:

• It takes 12 positive customer experiences to make up for one negative one.
• 89% of consumers have taken their business elsewhere after experiencing poor customer service.
• More than 50% of customers would pay more for a better customer experience.
No matter what kind of business you have, it pays to keep customers happy because in this digital age, one click could lead to permanent brand damage.
Enter Social Media
In the pre-social media era, a customer complaint could easily be silenced, but social media has irrevocably changed that. Social media has the power to amplify bad experiences. When customers are dissatisfied, they will often go out of their way to voice their displeasure in their social channels. It only takes a few seconds for customers to share bad experiences, but the damage it could do to your brand could be long lasting. Social media has a wide reach and influence, which means good customer service equals good marketing.
Companies need to think twice about how they handle complaints and interactions because there's more than just the customer's pair of eyes reading the responses. There are definitely approaches to online customer service that you should not emulate. Larger companies can afford entire support and social media teams to address these issues because they are often inundated with a larger volume. As a small business owner, you have a smaller team but that doesn't mean it's any less important to take the time to address each customer interaction – good or bad (especially the bad).
Social media has made transparency a crucial element in the decision-making process. The modern customer is more conscientious and does their research before committing to a brand; 90% of customers admit their buying decisions are influenced by online reviews.
Elevate the Customer Experience
Customer service is equally if not more important in today's competitive market. The challenge facing businesses today is the need to monitor the entire customer experience and ensure it is delightful. With the proliferation and power of the web today, if your customers have a negative experience with your brand, they're merely a tweet, post, or review away from bringing your business to its knees. To find success, businesses have to live, breathe, and love customer service.
A core value for any business should be, "Just make the customer happy".
---
---
The following two tabs change content below.
Robin Jones is the CMO of
Payfirma
and has more than 20 years of experience as a marketing strategist in global technology organizations. Payfirma's omni-channel payment solutions make it easy for merchants to get paid any way their customers want to buy: online, in-store, or on the move.
Latest posts by Robin Jones (see all)