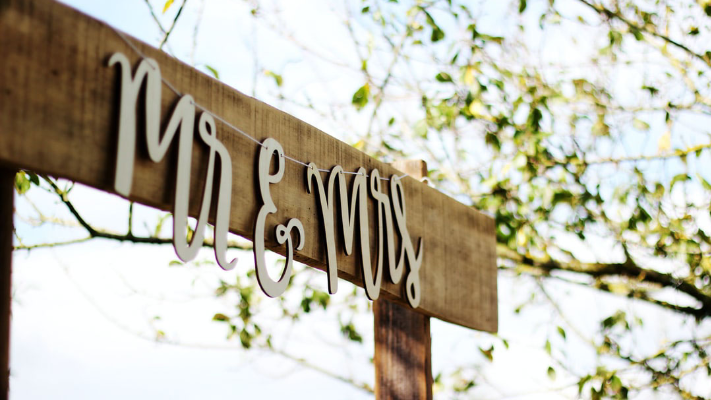 How wedding industry businesses can respond to the COVID-19 pandemic and weather the economic storm to survive
The wedding industry is incredibly lucrative, with 2.4 million nuptials taking place in the U.S. each year. However, the global pandemic has had massive effects on this sector, with most couples being forced to cancel, reschedule, or plan intimate elopements in lieu of lavish ceremonies.
As much as 350 million people worldwide are impacted by some form of depression — and seeing your special day fall apart before it even happens can be a devastating event. However, it's not only engaged couples who have dealt with disappointment. Those who make their living as part of the wedding industry — whether they be photographers, wedding planners, caterers, or florists — have suddenly found themselves out of jobs, just as wedding season was starting to ramp up.
Although U.S. unemployment rates had been declining, measuring at 3.7% in September 2018, we've now seen 30 million Americans file for unemployment benefits since mid-March. Whether or not you're eligible for unemployment or are able to obtain a small business loan, you'll likely soon be facing (if you haven't already) difficulties related to cancelations, requested refunds, and financial uncertainty.
Here are some expert tips to help you weather the storm — whether or not anyone's able to walk down the aisle.
---
---
Be Proactive
If you have clients who have a wedding scheduled to take place through the fall, you'll want to reach out to them as soon as possible to check in. Although couples may be eager to contact their vendors if they're looking for refunds, correspondence may fall through the cracks if they aren't yet sure how their plans might change. Your clients may also be looking for guidance from you, so this can be a good way to minimize panic or rash decisions. They may want to learn more about their options (particularly if weddings have to be downsized or if social distancing measures still need to be followed), so talk to them about what you already have planned.
Be sure to pick up the phone and talk to your clients that way, instead of via email. In such an emotional time, messages can be easily misconstrued without the benefit of tone. You can do your part to deescalate a situation or put a client's mind at ease if you hop on a phone call right away.
Review Your Contracts
It's more than likely that you'll probably receive some cancellation and refund requests during this time. Some venues are canceling events, so it may not even be up to the discretion of your clients. Others may be trying to get money back if they're dealing with their own monetary issues due to the pandemic.
While you most certainly feel for your clients' financial challenges, you have contracts in place for a reason. COVID-19 might not fall under a force majeure clause, particularly if it's the client's choice to cancel. Still, you're probably entitled to keep your non-refundable retainer, if you have one. Additional payments made on top of that retainer may or may not be refundable. It's best to set up a video consultation with a lawyer to review your contract and go over possible scenarios you might face. You ideally might like to refund a couple, but this simply may not be possible for your own economic situation. Make sure to talk to a legal expert and ensure you're covered in case you're faced with a couple who won't seem to take your "non-refundable" verbiage to heart.
Be Accommodating When Possible
Fortunately, many couples are simply choosing to postpone their weddings instead of canceling them outright. This can make it easier for both you and your clients, as you should be able to transfer any funds they've already paid to a new date. Even if that particular clause isn't normally in your contact, this can be a great compromise.
Keep in mind that this entire situation is outside what we'd normally see — and whatever you can do to be accommodating will help your clients remember you in a positive way. Instead of framing things as an outright refusal and unwillingness to negotiate, present possible solutions in a positive light. If you say something like, "Although I can't offer you a refund on your retainer, here's what I can do for you," your clients will view this as a gesture of goodwill — particularly if you start the conversation with a lot of empathy. You shouldn't put your own business at risk by refunding payments that don't need to be, but a little bit of extra understanding can go a long way.
Offer Other Ways to Support Your Business
If you've had clients cancel or you know you won't be receiving an influx of orders for wedding bouquets or cakes any time soon, you may want to promote some other ways your previous clients or members of the community can support your business.
You can offer gift cards for your services, make custom orders for other delivery items (such as spring bouquets, meal boxes, or baked goods), or ask your clients to post reviews during this time. You might encourage clients to place orders for prints or even work with other businesses operating in the wedding niche to put together fun, limited-edition packages that customers can enjoy at home. You might also offer some virtual classes or webinars for photography, DIY wedding planning, flower arranging, decor ideas, or baking and cooking for a small fee. This can allow you to reach those who aren't planning on getting married any time soon, which can be a boon for your future referral business.
It's clear that this pandemic is going to be hard on everyone. But for those in the events industry, times are likely to be tough for a while. It doesn't do any good to panic, though; instead, handle your client interactions with as much grace and understanding as possible, be willing to compromise, and don't be afraid to get creative in order to save your business.
---
---
The following two tabs change content below.

Valerie M. is a writer from Upstate New York. She received her Bachelor's degree in Journalism from The State University of New York at Fredonia in 2016 and is currently working at a digital marketing agency where she writes blog posts for a variety of small businesses all over the country. Valerie enjoys writing about music, animals, nature, and traveling.

Latest posts by Valerie M. (see all)