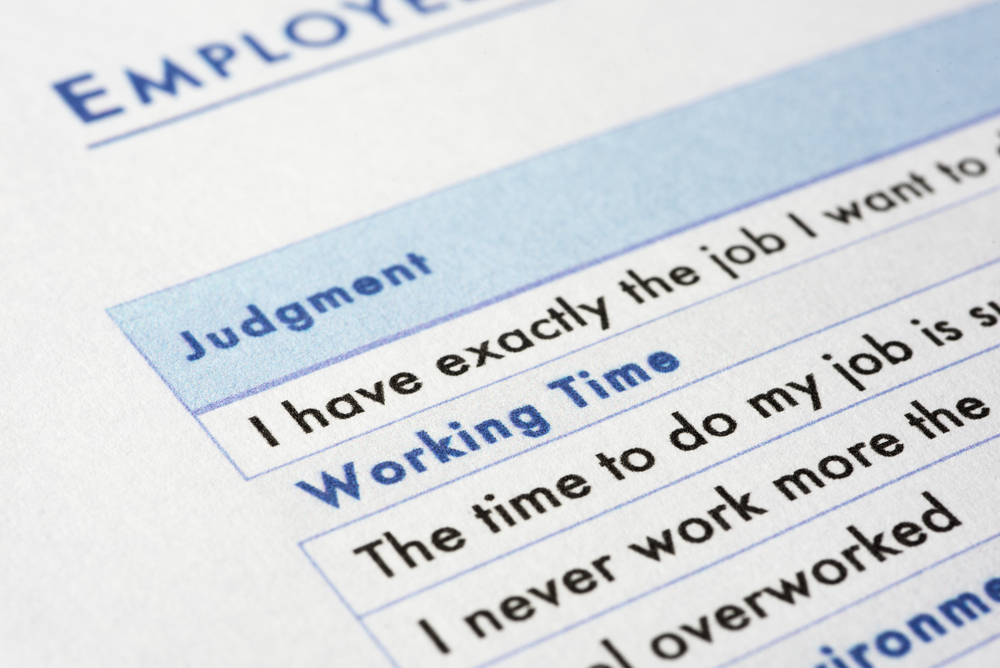 What to consider when evaluating if a survey to your employees is right for your business
Employee surveys – they're only for large organisations, right? Not so. But while there may be many attractions to running an employee survey in your small business, there may also be similar levels of concern. So, how do you decide if a survey is right for your small business?
There are a number of issues to consider.
---
---
Objectives
The best starting point is to consider what your objectives are for conducting a survey. Is it mild curiosity about engagement levels or do you genuinely subscribe to the view that a more engaged workforce performs better?
Do you have a specific issue that you feel is best addressed in a confidential manner?
By having a clear objective, you'll be able to focus more easily on whether a survey is indeed the best approach, or whether something like a focus group would be better. For example, if you wanted people's views on potential future products, a focus group would probably be more effective.
Benefits
Having established your objectives, and decided that a survey is the best approach, you then need to consider what the benefits are. Like all of your business decisions, you will need to weigh up the benefits of conducting a survey with the costs involved.
It's also important to clearly establish these benefits so that you keep them in mind when designing the survey and interpreting the results. The temptation to increase the scope of the survey when you get started will be strong and can detract from achieving your original objectives.
Obstacles
It's also important to be aware of obstacles so that you can manage them effectively (this may include deciding not to progress with the survey!).
Time
Like all projects, implementing a survey will take up your time. You'll need to invest time in the design of the questionnaire, you'll need to agree timescales with your team, and communicate with them throughout the project.
When the results come in, you'll need to understand them, share them with relevant people, create action plans and implement any recommended changes. There's little point in carrying out an employee survey if you don't intend to take action on the results.
So, before you embark on a survey, ensure you give yourself the time necessary, and don't underestimate the time-commitment that's needed.
Price
Employee surveys are often outsourced to specialist consultancies. This has many benefits, mostly concerning expertise and confidentiality. However, you will need to allocate a budget for their fees.
Confidentiality
If you decide to organise your survey in-house, employees are often concerned about the issue of confidentiality. In order to address this, you could instruct a data entry company to receive paper surveys and send you the anonymous raw data.
Alternatively, you could use an online survey supplier. You could also agree not to break down the scores by groups of fewer than five people. This is normally enough to re-assure most people about confidentiality. It's an important issue that needs careful consideration.
Expertise
If you decide not to use a specialist consultancy for the whole project, you may be worried about having the internal expertise to design the questionnaire and interpret the results. If that's the case, you may want to appoint a freelance occupational psychologist specifically for those two activities.
There may seem to be many obstacles to running an employee survey in your small business. Sometimes it can be enough to put you off. However, the prize of understanding what really engages your people and drives them to perform at their best, may just be worth all the trouble.
---
---
The following two tabs change content below.

Editorial Staff
This article was written by SBMarketingTools.com editorial staff.

Latest posts by Editorial Staff (see all)