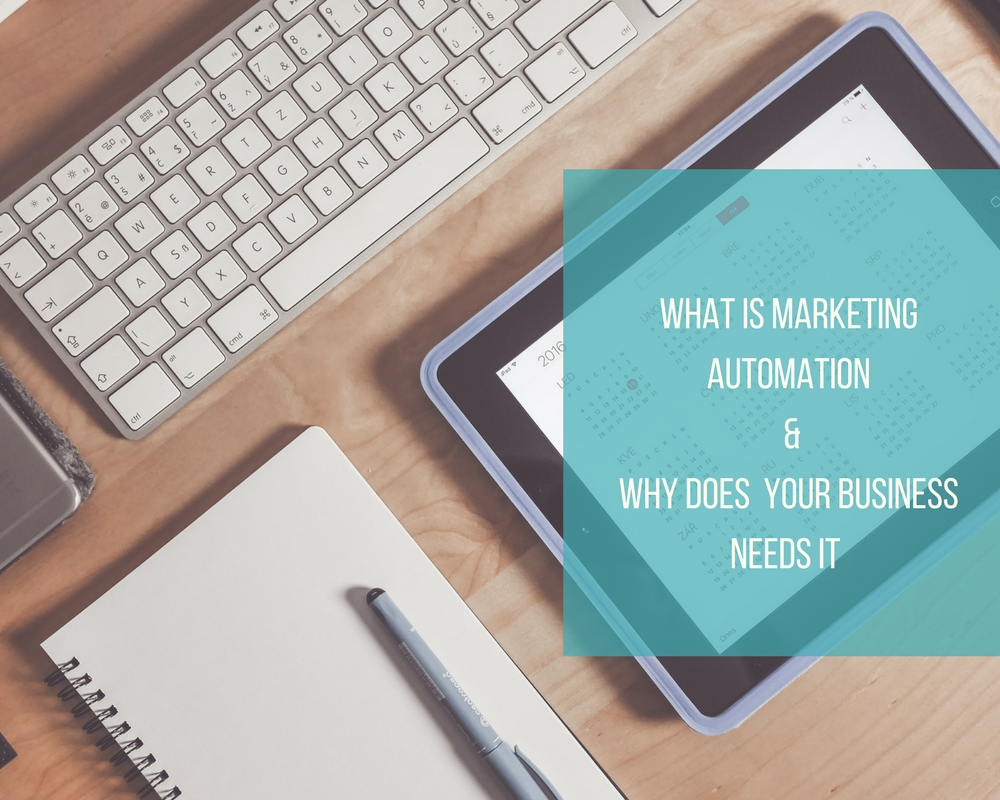 6 reasons why marketing automation is good for your business… and 3 tools you can use today
Let's talk about marketing automation. Increasingly this is something that business of all sizes are implementing. You might have heard the term before, but if you've never looked into it in any depth you might be left feeling confused. Never fear! We're here to tell you everything you need to know about marketing automation, what it is, and why you should think about marketing automation, now.
As a small business you probably suffer from a lack of time, money or resource  (or all three of these) and your wondering how you are going to get everything done. Well I'm here to tell you marketing automation is the answer. 
---
---
So first things first, what is marketing automation?
When building your digital marketing and sales efforts, it's natural to start with the various pieces of the puzzle — an email system, a CRM database, a landing page builder, and so on. But that quickly creates a fragmented experience for your customers and makes it impossible for you to see the whole picture of your business.
Marketing automation is the implementation of cloud based software that allows you to automate any and all kinds of marketing action and give you a whole picture of your business. This can include e-mail marketing, social media posts, list segmentation, customer support, lead generation and management any offers you might be running.
Why does your small business need it?
Here are six reasons why marketing automation is a great idea for your small business:
1) Do it once & save time
Because you can set up campaigns in advance it means that you can save time on repetitive tasks, because it will happen automatically after the initial set up – and means that you wont forget a vital step and working hours can be utilised for other activities
2) Create Consistency
One of the main advantages of marketing automation is in establishing consistency in your message, brand and follow up. Again because you have set it up once you wont forget what you have said or done and will ensure that leads are always followed up in a consistent manner
3) Personalization & Segmentation
One of the great things about marketing automation is that it can help you to tailor your content and offerings to a certain portion of your audience – and those that have expressed an interest. Receiving relevant and targeting e-mails ensures you target the right people at the right time to increase sales.
4) Helps you keep track of value
One of the huge advantages of marketing automation software is the comprehensive reports it can provide. Automation tools can give you a break down of the return on investment for all of your marketing, helping you to identify what's working and what you should change next time around.
5) Reduce staffing costs
With marketing automation software, you'll need to hire far less staff to handle the repetitive day to day tasks
6) Single view of your customer
Because you have all your customer data and insights in one platform you can create a whole picture of your business and who are your hot prospects.
Marketing Automation Tools
Feeling inspired & raring to go? Here are our top 3 recommendations for getting started with marketing automation (and the tools I use everyday)
Ontraport: is an all-in-one business and marketing automation platform that removes the burden of technology for small businesses and entrepreneurs.
Buffer:  Schedule all your social media updates in advance with Buffer and ensure that your social updates remain consistent. Going on holiday? Schedule in advance.
Feedly: is a news aggregator application. It compiles news feeds from a variety of online sources for the user to customize and share with others. You set up your interests in one go and then you get content to read and share all in one place without the need to spend hours searching for it. Cool eh!
---
---
The following two tabs change content below.

Editorial Staff
This article was written by SBMarketingTools.com editorial staff.

Latest posts by Editorial Staff (see all)