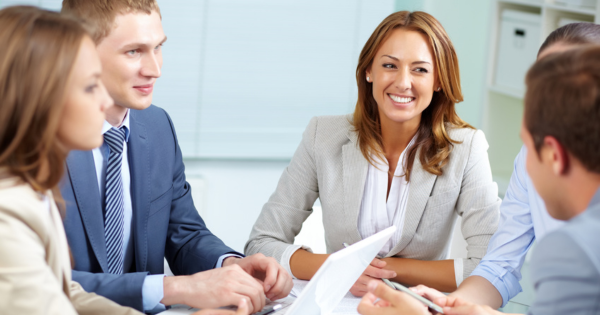 Home improvement services are in demand, but you still need strong remodeling marketing plans that showcase your expertise to stand out from the competition
When it comes to your home remodeling business, it is imperative to use various strategic marketing tips. Doing so will more likely help you gain much more profit than if you don't utilize strategic marketing tips. Also, doing so may also help you compete against the big guys in the business.
Having said this, it will behoove you to use the following marketing tips when promoting your home remodeling business.
---
---
Establish Your Brand and Areas of Expertise
One main way to get your target audience's attention is by establishing your brand and areas of expertise. Showing how you are an expert in your field and what you can do for them goes a long way.
Each year, homeowners remodel over 14.2 million bathrooms and 10.2 million kitchens – and knowing this statistic is valuable. You can display your brand image by showing people the wonderful results of your work in remodeling kitchens and bathrooms.
Prospects will see and think of you by your brand's image. You can attract them and help them feel confident in your work and refer you to others. So, proudly show great-looking images of your work and a high-quality logo. You must be consistent throughout all your marketing mediums in showcasing your top-notch professional skills.
You should keep a brand standard file that includes top-notch colors, logos, fonts, and any other aspects. You can easily set it up and maintain it so you can easily use it when you need it. You also can keep this file to easily update your images when they become outdated.
Be Responsive On Your Website and On Social Media
In today's market, a high-quality website is mandatory just so prospects can even take you seriously. It serves as your virtual storefront, and of course, customers tend to walk away from a broken down, unkept storefront.
So, with a storefront, you will market what you have to offer. This is the same way for your site. Two amazing platforms are great to build quality websites, and they are Squarespace and WordPress. Even a person with no web development or coding experience can create a professional-looking site. You can also manage your photos and content. All remodeling contractor websites should have an about page, homepage, portfolio page, service page, and a contact page.
Start a Blog and Offer Tips Post-Remodel
Having and maintaining a blog is the best way to keep current content on your site. Not only will you be engaging with customers and prospects, but doing this is good for search engine optimization (SEO) purposes as well.
When it comes to your remodeling business, the topics to write about are practically limitless. For instance, there are on average 300,000 things in U.S. households. So, you can imagine how many relevant topics you can blog about! You can also keep current content flowing by sharing updates about your business. You can also write and demonstrate industry authority by giving important news updates relatable to remodeling. You should blog regularly, perhaps posting a few blogs a month. Additionally, you can create various blog series, such as design trends, project features, and Q&As. Share these blogs on your site, newsletters, and social media platforms.
Provide Before and After Photos
Just about everyone loves to see before and after photos of a home improvement. Showcasing before and after pics will greatly influence potential clients to trust and hire you for their home remodeling projects. Showcasing pictures of the various stages while remodeling is also a great idea.
Highlight Positive Client Reviews
Showcase positive client positive reviews along with the before and after pictures, and you will win! This is especially true when it comes to showcasing reviews and photos of basements, as more than 98% of basements have some type of water damage in need of repair. Ask happy customers at the end of a home remodeling project to leave a short review on your website. Many satisfied clients may be more than willing to do so!
As you market your home remodeling business, consider these tips. It's important to ensure the internet is aware of just how great your business is, and that starts with consistent posting, photos, client review, and more.
---
---
The following two tabs change content below.

Valerie M. is a writer from Upstate New York. She received her Bachelor's degree in Journalism from The State University of New York at Fredonia in 2016 and is currently working at a digital marketing agency where she writes blog posts for a variety of small businesses all over the country. Valerie enjoys writing about music, animals, nature, and traveling.

Latest posts by Valerie M. (see all)