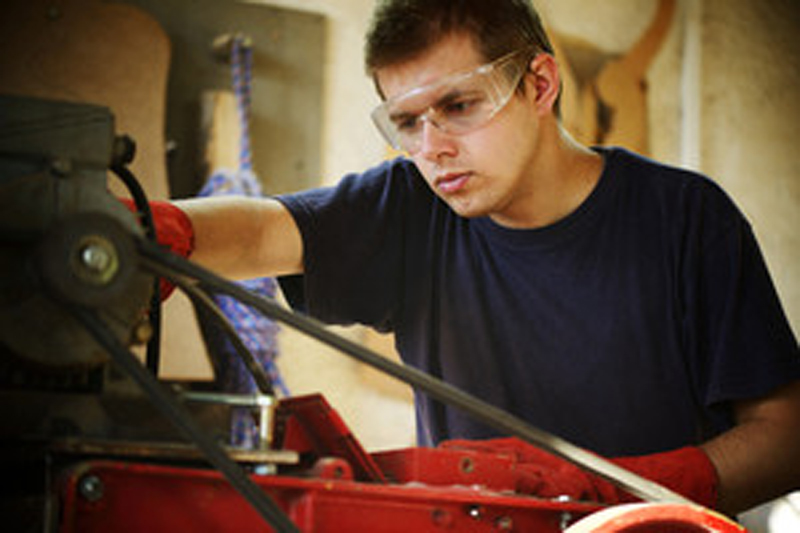 Use these auto repair marketing tips to help make sure your auto repair shop can be a lucrative business venture
Running an auto repair shop can be a lucrative venture when done right. One way to get the most out of it is to use marketing tips that are relevant to your industry. Here are some of them to help you level up your business.
---
---
Get Serious About Branding
Branding is an important part of any marketing effort and can make a big difference in the way your business is perceived. Work with a professional to help you come up with a striking logo that you can use on your merchandise and professional communication with customers. Make sure that it's impressive enough to stand out but simple enough to get instant recognition from people who have interacted with it. About 72% of all the mobile advertising that was purchased throughout the world was found to have been purchased programmatically. This means that with a good logo, your brand may be a lot more visible to the people you reach with your advertising efforts.
Personalize Deals and Service Reminders
Take advantage of the service reminders and deals you send your clients on email or via text message. This will make them feel appreciated and thought-of, and not just labeled as numbers on your list that you need to reach. Personalize these messages with their names and other details you have of theirs. Make it a point to send them a deal or an offer on their birthday or other special occasion so they feel like they're a part of your family. This will make them keep coming back to you whenever they have a need for your services. They will also tell other people about your auto repair shop, an added benefit to you.
Give the Best Service Possible
The fact that 54% of consumers would buy from a dealership that offers them the experience they prefer even if it doesn't offer them the lowest price should be enough to show you what you need to do. Never let a complaint from your customer go ignored, but always respond with a solution that will work well for them. Doing this will let them know that you care about the experience they get from your place. It will also help them feel a lot more comfortable dealing with you in general. You can be sure that they will give the people close to them references to your auto repair shop as they know that they will be taken good care of.
Offer Helpful Content Online
Another way to market your auto repair shop effectively and organically is to put up factual and helpful content online. This is for your website and social media pages, which serve as extensions of marketing tools. Ensure to always source fresh and original content that will entertain as well as inform those who come across it. This will help you become a voice of authority in the auto repair niche, and the people who take an interest in your offerings online will likely end up becoming customers of yours down the line.
Collect Reviews
Finally, reviews are an important part of marketing for any business that deals with either services or products. For this reason, do your best to collect reviews from every customer who makes use of your products or services. These will provide a testament to everyone who may be considering working with you. They will help convert them as they will show that there are other people who have enjoyed working with you. Annually, around 17,500 openings are projected for automotive body and glass repairers. This means that there are many people on the market for these services, so you will have an advantage if you prepare accordingly by setting up a good site with amazing reviews.
These marketing tips should help you make the most of your auto repair shop. They will help you reach more people while keeping the ones you have satisfied and thus propel you to greater heights.
---
---
The following two tabs change content below.

Valerie M. is a writer from Upstate New York. She received her Bachelor's degree in Journalism from The State University of New York at Fredonia in 2016 and is currently working at a digital marketing agency where she writes blog posts for a variety of small businesses all over the country. Valerie enjoys writing about music, animals, nature, and traveling.

Latest posts by Valerie M. (see all)