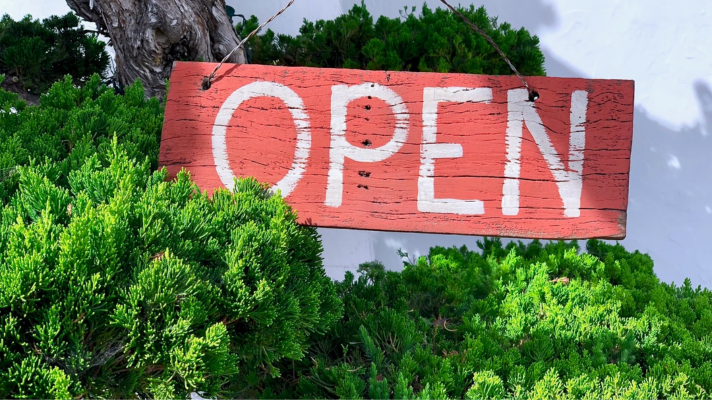 Local marketing strategies to increase foot traffic to keep your business open, serving customers and generating sales during COVID-19
While many small businesses are transitioning to online marketing efforts to sell more products, there are some companies that still rely on foot traffic to drive the brunt of their sales during COVID-19.
Restaurants, for example, still require most of their customers to pick up orders in person or rely on safe dine-in options to make more sales. Americans typically ate out around 4.5 times per week before COVID struck, so encouraging people to eat out more is essential right now.
Since many people are worried about avoiding the pandemic, it only makes sense that fewer customers are willing to go inside your place of business.
However, there are a few things you can do to encourage foot traffic to your business. Here are some of the best things you can do to bring more people into your store during COVID-19.
---
---
Take safety precautions seriously
The recent COVID-19 pandemic is no laughing matter. If you're just trying to get people through your door without offering a safe environment, your business could be closed down for violating the law. In fact, you might even need to shell out for a bail bond in the event you're arrested.
The need for safety at this time cannot be overstated. Look at your specific state's guidelines in order to ensure the standards are being met in your company. For example, many places have a maximum occupancy that's about one-third of pre-COVID-19 numbers. You should also require face masks, offer hand sanitizer, and clean your space often.
The good thing about this is that you can use this in your marketing. Customers want to know if a business is invested in keeping them safe. As such, they're less likely to enter a business that fails to mention if they're following the proper COVID-19 guidelines. Hang a few signs outside of your store to let your customers know that you care. You should be doing the same thing on your website, too. If your business can allow walk-in appointments, that's all the better.
Lean into COVID-19 living
Every marketer worth their salt knows that selling a lifestyle is more important than selling a product. You could have the best product in the world but it will mean nothing if you're not able to appeal to people's base interests. With the COVID-19 pandemic still raging across the United States, changing up your marketing is essential.
For example, streaming services, like Netflix, Hulu, and Disney+ have boomed during quarantine because more people are spending time indoors. YouTubers have also seen a boon in views thanks to DIY ideas, home workouts, and more.
These businesses have done well, in part, because they're appealing to quarantine living. If you're neglecting to talk about COVID-19 as you invest in marketing tips, this is something that needs to change. Of course, this will vary from industry to industry. Regardless, you can typically tap into ways to reduce stress, improve health, or tap into creativity to get started as you market your products.
Bundle items and offer quarantine sales
Foot traffic is down across the United States. But even though Americans are shopping less, they're typically spending more each time that they go out. If you're trying to sell more goods at once, bundling items with a small discount can go a long way to meeting your bottom line.
Don't shirk traditional marketing tactics, too
COVID-19 living has changed our habits in a number of ways. Regardless, there are a few things you should keep doing when you want more people to come into your store. For example, you should never stop posting to your blog, sharing content, and relying on digital marketing tactics to increase your site's footprint online. You should also ensure that your store looks great. As such, don't be afraid to invest in new signs, hang some fall decorations, and buy new synthetic turf. Synthetic turf is designed to last around 15 years, making it a savvy investment.
It's not easy to market yourself in a COVID-19 world, but these tips will certainly help. As long as you're devoted to keeping your patrons safe, you should have no problem appealing to new and old customers alike.
---
---
---
The following two tabs change content below.

Valerie M. is a writer from Upstate New York. She received her Bachelor's degree in Journalism from The State University of New York at Fredonia in 2016 and is currently working at a digital marketing agency where she writes blog posts for a variety of small businesses all over the country. Valerie enjoys writing about music, animals, nature, and traveling.

Latest posts by Valerie M. (see all)