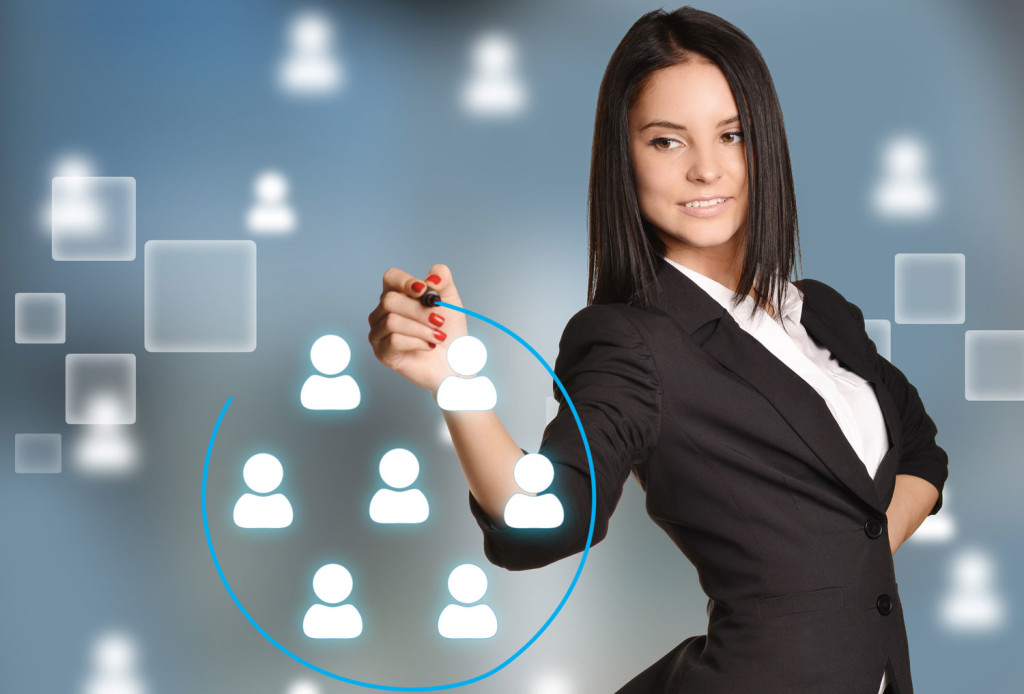 How to find your business focus and target your customers with niche marketing successfully
All successful marketers have a well-defined niche. Expert marketers know exactly who they're talking to throughout every marketing campaign so that they can fully maximise their return on investment (ROI).
Whether their niche is as general as 'single mums in their 30's' or as focused as 'fitness marketing', you'll rarely see a company that has risen to the top without a well defined niche.
---
---
What is a niche?
A niche is a term used in ecological biology to define the role of a species within an ecosystem. This niche encompasses everything from what the species eats, the environment it lives in and how it interacts with other species around it.
The niche of each species helps an ecologist to understand what food sources, habitat and environmental resources each species might take advantage of.
In business, a niche is very much the same. You, the business owner, are the ecologist and your ideal client, for want of a better word is the "species" you are selling to.
The more you know about your niche, what they do on a day to day basis, how they think and feel about the product you want to sell, the easier and more efficient the selling process becomes.
For example, there's no point in a fitness business owner trying to sell Muscle & Size to the single mum in her mid 30's. That marketing campaign is likely going to get expensive and yield a very poor return on investment!
Why is a niche marketing important?
Simply put, niche markets are much easier to sell to. When you know your niche you know what type of language and images to use in your marketing campaigns, you know where to advertise your products and services, and you know what they're likely to do throughout the sales process.
Furthermore, your whole business can be structured around them. How you communicate, what you write about on your blog and the products you sell can all be focused on solving the problems of well-defined group people.
If that hasn't persuaded you to start narrowing down your niche, think about this; if you were a personal trainer looking for a fitness marketing service to build your website and you came across:
a) a generic web design service
b) a fitness web design service
Which service would you be more inclined to buy from? Even if the fitness marketing web design service were more expensive you would still choose them, right?
Why? Because they're fitness website designers. They don't just provide the service you are looking for, they solve a specific problem. You know they know about your business and the chances of them being able to give you what you need over the generic website designer is much…. much higher. And therefore, you would be happier to give away a larger sum of money to get the job done right.
How to Find Your Niche
Finding your niche is just as much about you as it is about your customers. It's very easy to say "do this, do that" and you'll magically know who you need to sell to but in reality and for the long term success of your business, you need to know why you want to sell what you sell and who you want to sell it to.
For example…
Why do you want to run your business?

What drives you?

What are you passionate about?

What kind of legacy do you want to leave behind?

Why is this type of business important to you?
Knowing the answers to these questions can be the difference between success and failure. Why? Small business owners who are not passionate about their business and in it for the wrong reasons typically do not do well. They end up resenting the work they do, procrastinating, increasing their prices because they find the work too mentally demanding and ultimately, they give up.
Whereas business owners who love their work, love the people they work with and are passionate about the products and services they provide to their customers become a human billboard for their company. Using the examples above, a web designer might be passionate about web design but a fitness marketer is passionate about marketing for fitness professionals. Done right, this passion can be emphasized in their marketing campaigns and correspondence with clients.
Summing Up
Like a species in an ecosystem, a small business without a niche will eventually collapse. The number of small business owners is on the rise, which means the level of competition has never been higher. Finding a niche and a way to differentiate your small business from others in your industry has never been more important.
And while the increase in small businesses can initially seem threatening, a group of industry related small businesses with well-defined niches could actually support one another.
---
---
The following two tabs change content below.

Editorial Staff
This article was written by SBMarketingTools.com editorial staff.

Latest posts by Editorial Staff (see all)