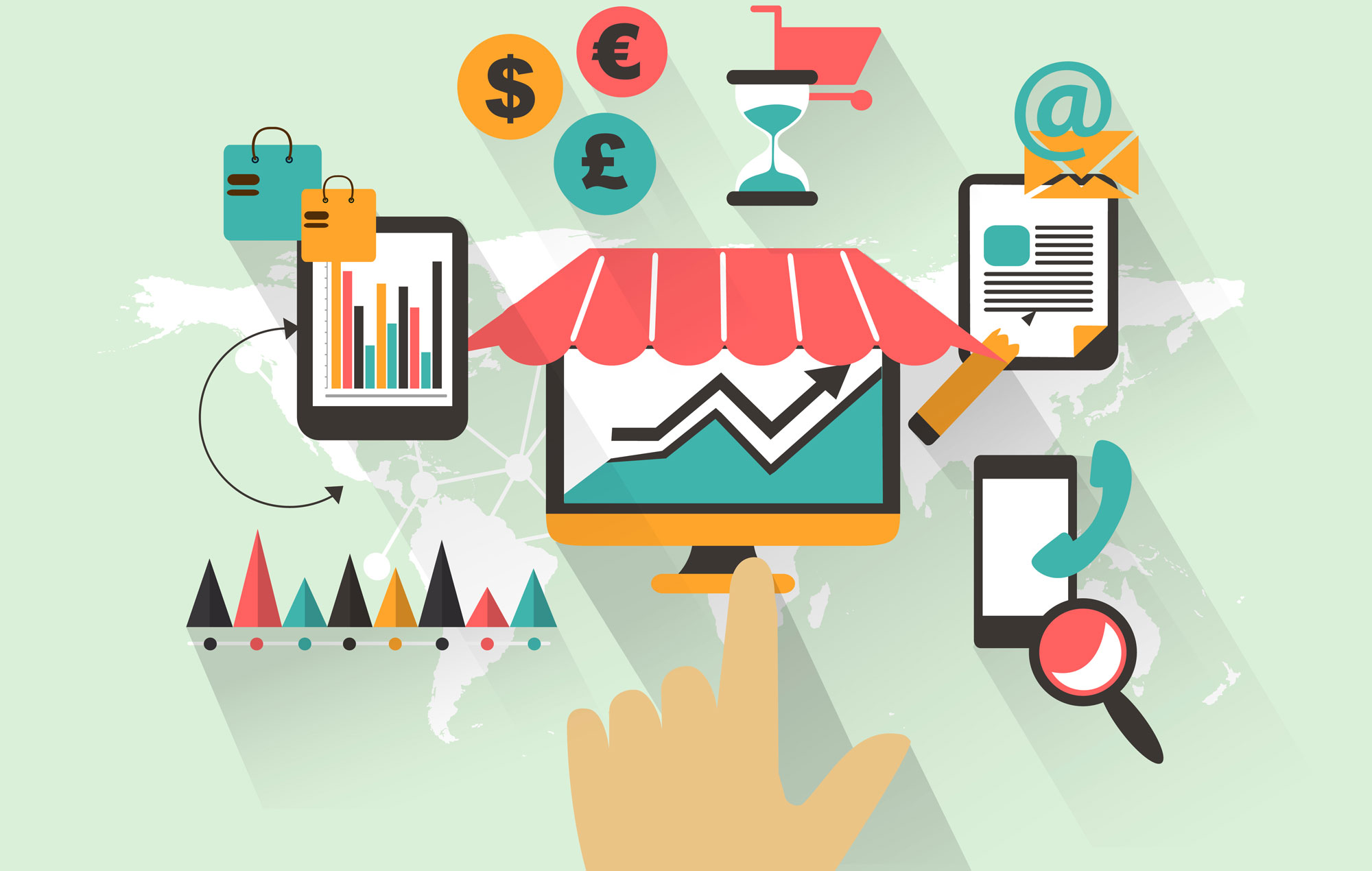 Today, customers have countless ways to interact with brands and expect seamless, personalized experiences when they do. Businesses that embrace and cater to this omni-channel audience will survive and thrive in within today's culture of convenience.
---
---
Purchasing in the Modern Age
In the past, customers would simply visit a brick and mortar store to peruse and purchase; now they have mobile phones, iPads, and laptops to assist in their pursuit of products and services. Shopping is no longer linear; consumers switch between retail touch points and often use multiple channels at once. Their omni-channel behavior deserves a consistent, simple, and friction-free experience.
Omni-channel Marketing
By implementing omni-channel marketing, businesses can ensure shopping is seamless and simple. From social media and smartphones to online and in-store, the modern consumer moves across various channels with ease. Failure to ensure that each transition is smooth may result in unnecessary friction (and subsequent dropout) along the path to checkout. Shoppers expect to continue their journey from one device to another without interruption, so the onus falls on businesses to ensure continuity across channels.
Why Businesses Need to Adapt
Omni-channel shoppers have a 30% higher lifetime value than those who shop using only one channel.
Millennials, who have increasing purchasing power, are searching for faster, convenient, and personalized experiences that reflect their affinity for technology.
You generate more revenue, build brand awareness, and develop loyal customers
Here are omni-channel marketing tips that help you better sell to today's consumer:
Bridge the Gap Between Channels
Your customers need to be able to interact with you any way they want, and in doing so, receive a consistent experience. Omni-channel marketing enables one channel to support another and ultimately bridges the gap between consumer touch points.
If you have a physical location, the mobile experience is still critical because 50% of adults shop on smartphones and read reviews while browsing in-store.
For online-only businesses, alternatives such as seasonal pop-ups provide the opportunity to connect with prospective customers and increase engagement.
eCommerce helps drive traffic in-stores. Three out of four shoppers who find local information in web searches are more inclined to visit physical locations.
Consumers are webrooming (researching online then buying in-store) and showrooming (checking out the product in-store then buying online), so it's important to have consistent pricing and inventory across all channels.
Provide a smooth shopping cadence for consumers by offering the option to pick-up and/or return online orders in stores.
Use an Omni-channel Payment Platform; Data is Your Friend.
With an integrated payment platform, you have a plethora of transaction data and consumer insight at your fingertips. You can leverage the information gained to personalize the shopping experience, reach consumers via their preferred method, and better sell to your customers. With payments data, you can:
Email product recommendations and offers based on previous purchases.
Send abandoned shopping cart emails to recover potential missed sales.
Launch retargeting ad campaigns.
Aggregated transaction reporting helps you look at the bigger picture. For example, tracking hourly sales and inventory means owners can allocate employees accordingly and quickly address stock levels. Data analytics also reveal consumer preferences, insights about marketing strategies, and locations in need of attention, all of which help you make better business decisions.
Provide Personalization.
Convenience, speed, and ease are all crucial ingredients in the purchasing process, but there's another important element: personalization. Marketing in the digital age means businesses can use browsing history and previous purchase data to create tailored experiences on sites and through email.
You can personalize by:
Saving items in shopping carts
Sending product recommendation emails based on past buying and browsing history
Developing loyalty programs (like Sephora and Starbucks) that allow consumers to accumulate points for rewards and increase repeat business.
Saving payment information for faster subsequent checkouts
Conclusion
These days, consumers expect fast, easy experiences and will gravitate to businesses that provide them. At its basic level, omni-channel marketing means allowing consumers to research and purchase as easily and quickly as possible, wherever and however they want. Convenience plus simplicity plus personalization equals loyalty.
---
---
The following two tabs change content below.
Robin Jones is the CMO of
Payfirma
and has more than 20 years of experience as a marketing strategist in global technology organizations. Payfirma's omni-channel payment solutions make it easy for merchants to get paid any way their customers want to buy: online, in-store, or on the move.
Latest posts by Robin Jones (see all)