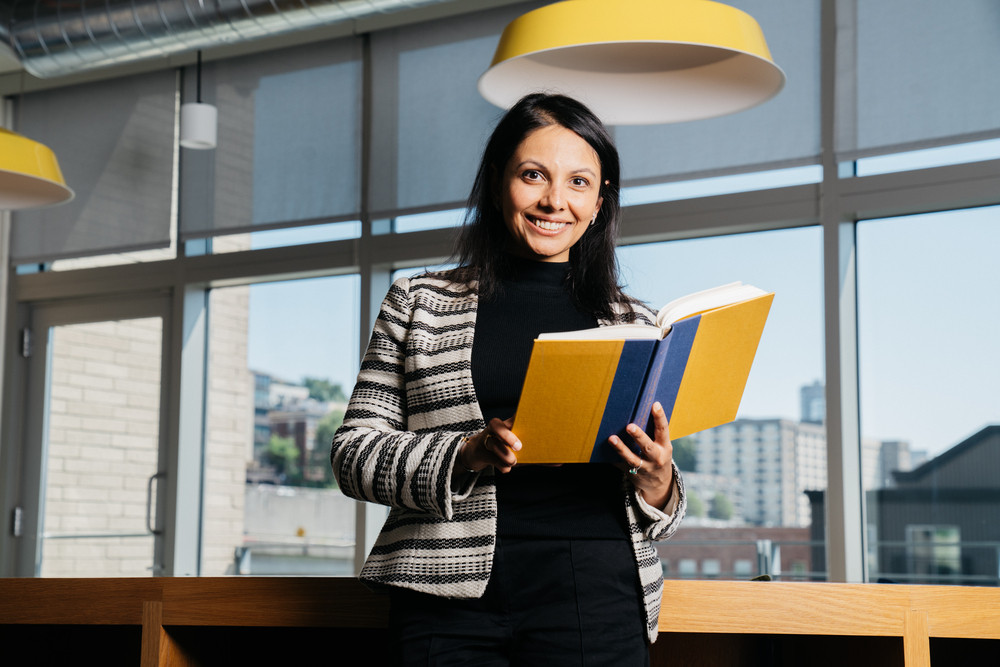 Whether you want to share a message by representing a different client base, or simply expand your client list, the chances to grow your law firm improve when you try these marketing strategies. Here are some tips for marketing your local firm.
---
---
Tips for Marketing Your Law Firm Successfully
A potential client will have identified a problem, realized a solution is needed, and through your social media marketing efforts, decide that your firm represents their best chance at winning a personal injury claim. Market your firm successfully using social media and content marketing. From there, you'll have a platform that you can use to market to clients directly.
A good tip is to show off your firm's statistics. About 96% of personal injury cases are settled before trial, but if you have a higher success rate in a trial, that can be a very handy stat to share with potential new customers.
Use Social Media Marketing to Reach a Wider Audience
Social media marketing refers to how your law firm uses social media to attract and interact with new clients. You might use a Facebook or Twitter account to post high-quality images, questions, or answers to frequently asked questions, and the dates and times of local events. Continue growing your social media pages to connect with clients you wouldn't have reached.
For example, should a senior citizen be looking to file a personal injury claim, they may conduct research online and arrive at your Facebook business page. According to the Population Reference Bureau, about 100 million Americans will be 65 or older come 2060. Since the senior population is set to double over the next 40 years, marketing directly to older residents may present new opportunities to attract new clients, particularly senior citizens who may be more prone to injuries.
Use Content Marketing to Answer Questions and Solve Clients' Problems
With content marketing, your goal is to drive your potential clients to take actions that profit you and benefit them as well. Examples might include an opt-in newsletter where you trade a free piece of content in exchange for a new subscriber. You can also benefit from hiring freelancers to regularly produce quality content that attracts, interests, and keeps potential clients engaged.
Successful content marketing also takes advantage of web design and development, a realm that requires knowledge of search engine optimization (SEO), domains and hosting services, website security, and maintenance, and occasionally coding.
Get Out and Network With Clients Directly
According to the CDC, the rapid expansion of senior citizens is explained by the size of the baby boom generation and the baby boomers' long life spans. The research suggests that your client list for personal injury claims may be overwhelmingly older, but this isn't necessarily true. The only way to know for sure is to get out into the public and interact with people. Speaking engagements and conferences allow you and your firm the chance to discuss what legal issues matter most to you and why. Better yet, your potential clients will see that you have the courage and strength to go out of your way to connect with clients.
A less obvious benefit of marketing in public is that you can see what clients deal with that makes them need an attorney. At events, you can listen to people's experiences of the pain they suffered, the trials they endured, and the consequences of suffering an injury for which they weren't responsible. Not only are you better able to empathize with future clients, but guests at conferences and speaking engagements will also see that your firm truly cares about both the work and the clients.
Demonstrate that your new client's matter and they'll be sure to have positive reviews to share. Marketing presents new avenues that your law firm can pursue, all of which connect you to new clients while strengthening the relationships you have with old ones. Remember to start marketing today to build the law firm you want to see for the future.
---
---
The following two tabs change content below.

Valerie M. is a writer from Upstate New York. She received her Bachelor's degree in Journalism from The State University of New York at Fredonia in 2016 and is currently working at a digital marketing agency where she writes blog posts for a variety of small businesses all over the country. Valerie enjoys writing about music, animals, nature, and traveling.

Latest posts by Valerie M. (see all)