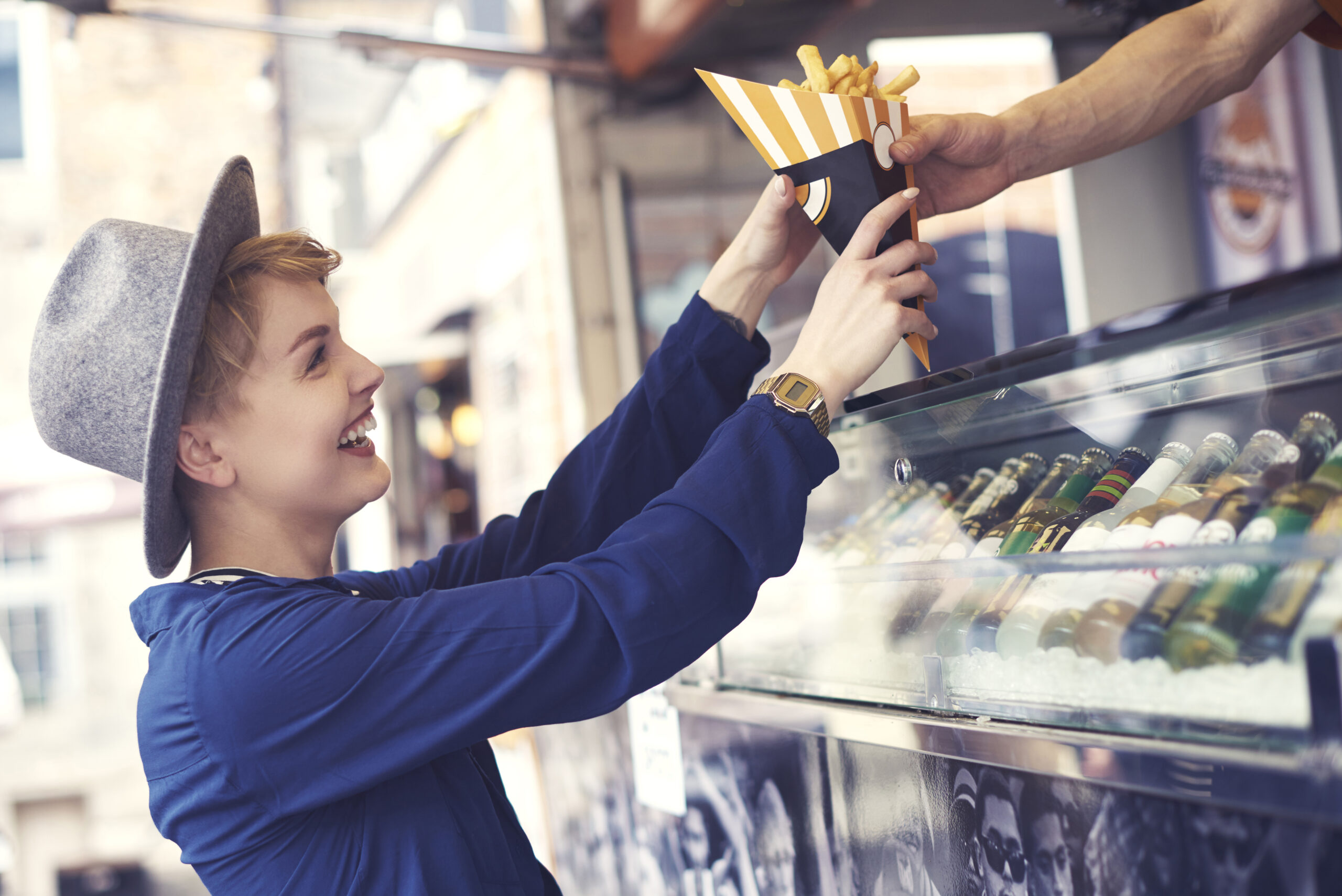 Food truck marketing strategies that can help small business owners maximize the potential of their mobile restaurants during the pandemic
The COVID-19 pandemic affected a number of different industries, forcing many businesses to significantly downsize or even shut down completely. Undeniably, the food and restaurant industry was one of the most heavily impacted in the world. This is particularly problematic because the restaurant industry employs millions of people in the United States alone.
Many sit-down restaurants have been forced to either temporarily close or significantly reduce their capacities. Restaurants that once relied upon wait staff have been forced to take advantage of delivery services. But one aspect of the dining industry that could ultimately be positively impacted by the pandemic is the food truck space with the right food truck marketing strategy.
Food trucks were already popular prior to the pandemic. Many people liked the idea of being able to pick up restaurant-quality food that they could literally grab and go. Food truck offerings can be on par with fast food that can be picked up through a drive-through, but it could also be much finer. Food trucks are particularly liked among millennials, as they tend to be more offbeat and less generic. Despite the fact that large truck fatalities increased by 9% from 2016 to 2017, the small trucks used to make and supply food are always sure to bring a smile to customers' faces.
Prior to the pandemic, many larger events would even be catered through food trucks. Fans at sporting events could pick up food from food trucks, while food trucks often acted as vendors within festivals and parades. They even became popular at weddings, though they could just as easily be seen on college campuses.
But even for popular businesses like food trucks, which could potentially benefit from the pandemic, COVID-19 presents its challenges. The economy has caused countless Americans to become financially burdened, which affects the public's ability to patronize small businesses — especially non-essential businesses like food trucks. Those entrepreneurs who recently launched food truck endeavors were already obligated to put forth a good deal of money to start their businesses and are now dealing with the financial challenges of the pandemic. Additionally, food truck owners who had been running successful operations for years may now be experiencing stagnation.
That's why we're looking into some of the ways that food truck owners can market their brand during the pandemic with focused food truck marketing. The more that food truck owners work to market their businesses specifically during the pandemic, the more likely they will be to survive for the long term.
---
---
1. Appeal to Couples
As previously mentioned, food trucks were becoming quite popular among couples getting married before the pandemic hit. It's easy to see why; a food truck either fits right in with an offbeat wedding's tone or can make a quirky addition to a more formal affair. A wedding might either have several food trucks on hand to offer the entire meal to the guests or will use a food truck as a supplement for a sit-down dinner. For example, guests might sit down and be served dinner, then turn to a sweets-based food truck for a fun dessert.
Now, big weddings are not as possible as they were before. Although restrictions have relaxed in many places, allowing people to have more than 10 people present at their weddings, it's still required for events like weddings to adhere to local regulations. This will almost definitely impede those holding small, socially distanced weddings from having the typical formal meals that they might prefer.
Guests will need to keep a safe distance from each other. A food truck can come in handy, allowing guests to wait in socially distanced lines before ordering their meals individually. After that, they can take their meals wherever they wish, enjoying a good meal while also not having to interact directly with any wait staff. This is especially ideal for an outdoor wedding, which is safer post-pandemic. With more and more people choosing to hold weddings outdoors, you may want to aim your marketing towards COVID couples who plan to move forward with their celebrations, offering to supply food at a safe distance to guests.
2. Be Transparent About Safety
Generally speaking, COVID-19 is more likely to be spread in a crowded space through people breathing on each other than it is through food. But it could potentially be spread through unsanitary food preparation, which has led many people to be even more cautious about choosing their dining establishments.
The largest food recall was issued in 2008. However, food trucks still need to follow a lot of safety precautions in 2021. In fact, in some states, food trucks are subjected to heavier restrictions regarding food preparation and cleanliness than traditional restaurants. But some people have a negative perception regarding food trucks and cleanliness because they aren't familiar with how they operate.
You may want to consider making your food preparation and cleanliness rules and steps available on your website. Have your health inspection certificate available where people can see it on the truck. Prioritize transparency so that customers can feel reassured about the safety of their food.
3. Offer to Fundraise
Right now, people in your community probably need even more help than you do. A lot of Americans are currently experiencing poverty at a scale that has never been seen before. By offering to hold fundraisers or be a vendor at fundraising events, you can do something that is genuinely good for your community and generate positive press for your business.
People will be more likely to try your food because they want to do a good thing — but they may fell in love with your food during the process! Furthermore, those running the organization that you work with will likely recommend you to people that you know.
4. Offer Free Samples
Generally speaking, food trucks don't offer free samples very often. This is in part because many people take food trucks less seriously and therefore expect free samples. But now is the time when free samples could generate some good publicity for your business.
People need a COVID pick-me-up; you may want to think about framing the free samples you're considering in that sense. With that being said, try having a special freebie day, offering people samples to entice them in order to buy. If you're worried about recouping your costs, you could offer those samples with the purchase of food.
5. Get Active on Social Media
The pandemic has shown us that we're incredibly reliant on technology. If your food truck doesn't have a social media presence, you're missing out on major opportunities to connect with customers. Some food trucks take advantage of social media to promote exclusivity; they might share their location for the day only on social media or might give their followers a heads-up on special promotions or daily specials that the general public might not be privy to.
Platforms like Instagram provide an amazing opportunity to connect with eaters in your area through the use of hashtags and compelling food photos. You might also consider working with local food bloggers to heighten your profile. The possibilities are limitless — but you have to be active on these platforms to take advantage of them.
Ultimately, now is a difficult time to market dining businesses. But food trucks allow for easy social distancing. Therefore, they stand a great chance of being successful and surviving through the pandemic. That survival just takes a lot of work.
---
---
The following two tabs change content below.

Valerie M. is a writer from Upstate New York. She received her Bachelor's degree in Journalism from The State University of New York at Fredonia in 2016 and is currently working at a digital marketing agency where she writes blog posts for a variety of small businesses all over the country. Valerie enjoys writing about music, animals, nature, and traveling.

Latest posts by Valerie M. (see all)