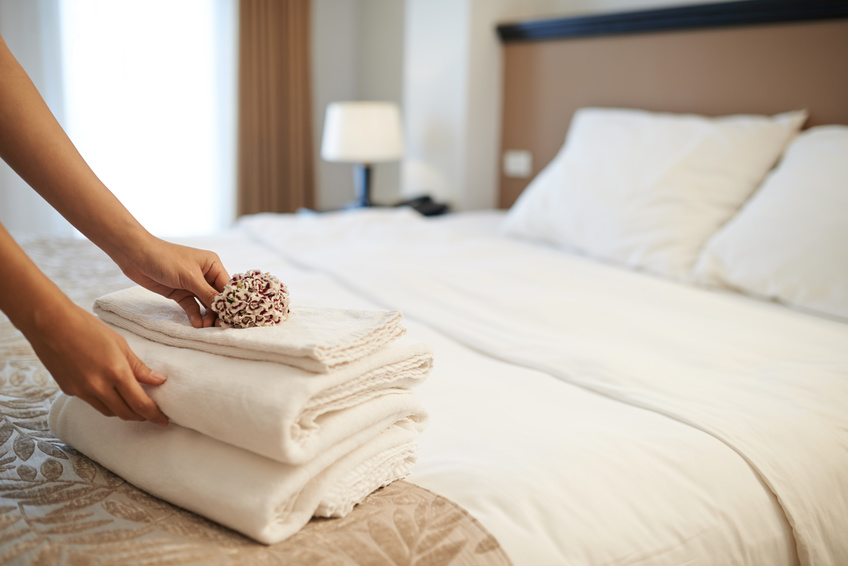 Earn extra income by making creating a profitable Airbnb side business with these simple Airbnb marketing and business tips
Online home-sharing marketplace Airbnb continues to grow in popularity as an affordable alternative to traditional hotels. Almost anyone can make some extra income by renting out their home — or even one room in their home — to traveling guests for a low nightly rate. But preparing your home to be advertised and subsequently reserved using Airbnb requires a special touch of creativity and hospitality.
If you're interested in giving an Airbnb side business a try, here are some marketing and business tips you should know.
---
---
Know the Market
Before you become hasty and create your home's Airbnb advertisement, think carefully about your home's 'market.' Start by looking at other available accommodations in your area to get an idea of pricing.
It should come as no surprise that the most highly sought-after tourist destinations bring in the most competitive prices. For example, the Pocono Mountains feature 2,400 square miles of mountains, rivers, lakes, waterfalls, and forest in the northeast corner of Pennsylvania, making the entire region prone to slightly higher rates. Setting the right price for your rental is the key to getting a steady influx of customers.
Prioritize Safety and Communication
When it comes to the logistics of your rental accommodations, safety and communication should always come first. In addition to taking a walk through your home to determine any potentially unsafe elements, you should be sure to put your personal contact information somewhere guests can see it. And if your home is newly built, remember that builders risk coverage is written for a minimum one-year term to cover a new building or structure under construction or an existing structure undergoing additions, alterations, or repairs.
The last thing you want is for a guest to get injured while staying at your home, so make sure all of your legal bases are covered when it comes to safety, liability, and of course, communication. Plus, a guest that feels safe will ultimately have a better underlying experience.
Don't Neglect Aesthetic Appeal
Once you've covered the bare essentials, you can take the time needed to really spruce up your home and get it ready for guests. Start by considering any repairs that could improve your guests' experience.
Consider this an investment: On average, homeowners will spend between 1% to 4% of a home's value annually on maintenance and repairs, which tend to increase as the house ages. For a $200,000 home, that's at least $2,000 in repairs annually. However, these costs will essentially pay for themselves with proper home maintenance and rental advertisement strategy.
Advertise Properly
Finally, make sure to craft your Airbnb rental listing in a way that truly puts your home's best elements on display. Your home should be as clean as possible when taking photographs to accompany the description. And get any personal clutter out of the photos; According to Zillow, nearly half (48%) of homebuyers look for homes that have never been lived in, but even the majority of those who are staying for just a few nights prefer a totally clean and uncluttered environment.
"Clean well just before having amazing photos of your space. Make sure the pictures are taken from multiple angles, and write a great description. People won't flock to rent your room or home if the photos are bad and the place doesn't sound like an excellent place to be," writes Leslie Land on SpareFoot.
Ultimately, listing your home with an Airbnb side business isn't a decision you can or should make overnight. It takes serious strategizing, marketing, cleaning, and overall commitment.
---
---
The following two tabs change content below.

Valerie M. is a writer from Upstate New York. She received her Bachelor's degree in Journalism from The State University of New York at Fredonia in 2016 and is currently working at a digital marketing agency where she writes blog posts for a variety of small businesses all over the country. Valerie enjoys writing about music, animals, nature, and traveling.

Latest posts by Valerie M. (see all)