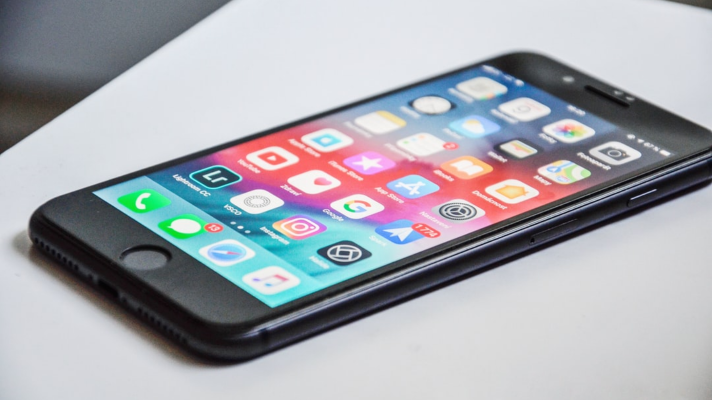 Small businesses can rely on these business apps as a safe way to improve efficiency and productivity without compromising security
In the modern enterprise, data transmission and storage security are imperative. That's especially true during the ongoing pandemic, with more Americans working remotely than ever. It's easy to feel safe when employees are doing all of their work in the office — but what about when they're using their personal computers to get the job done?
Around 70% of companies aren't actually prepared for cyberattacks. However, you might think that if your staff uses VPNs and follow email best practices, you won't have to worry about a breach. If your employees regularly use mobile apps to communicate or perform basic work functions, though, you could quickly become a target for cybercrime.
We use apps for virtually everything, from casual conversations and entertainment to creating and sharing data. And while some apps are banned from the Google Play and Apple App stores (like Fortnite was for violating terms of service agreements), millions of others are allowed to operate — in spite of the risks they pose to end users.
It's common for small businesses to use all kinds of apps to help with daily operations. But according to Inc.com, 88% of cloud mobile applications are either unsanctioned or are unmonitored by IT professionals. With reports of hacking and other kinds of internet criminal activity on the rise due to the pandemic, it's essential that business owners review which apps are being used by employees and determine whether they provide adequate security.
Aside from requiring team members to install security apps on their mobile devices, you should also consider using the following applications in order to streamline operations without sacrificing protection.
---
---
G Suite
While there are a number of apps or platforms businesses can use to share files, send and receive emails, chat with coworkers, or create documents, G Suite really does have it all. Gmail offers excellent spam protection and an impressive amount of storage, while other G Suite apps (like Google Docs, Google Sheets, Google Drive, Google Calendar, GChat and Google Hangouts, and others) will allow everyone on your team to easily stay connected and synced up.
Google also hosts all of its apps within its dedicated data centers and can provide excellent service as needed. In addition, Google itself makes a pretty bold claim: "Unauthorized parties cannot access your data. Your competitors cannot access your data, and vice versa. In fact, all user accounts are protected via this virtual lock and key that ensures one user cannot see another user's data." If a huge company like Google is that confident in their abilities to keep your info safe, it's probably a good bet that they'll deliver on their promises.
Xero
Need to streamline your accounting and bookkeeping measures? You'll want to ensure everything is accessible online but protect this proprietary data from certain parties. There are a lot of accounting platforms and software programs available, but Xero is among the most reputable in terms of security. In addition to offering features like app integration, payroll, taxes, invoicing, and more, Xero has bragged: "Our software has never been breached and we have never lost any customer data." At plans starting at under $10 a month, you'll gain peace of mind without breaking the bank.
SecureVideo
Teleconferencing has been around for years, but it's certainly become more prevalent over the last eight months or so. And while Zoom has gotten a lot of attention, not all of it has been good. It's entirely possible to infiltrate a video conference that you shouldn't be in — and that can be a huge issue for compliance.
Using a platform like SecureVideo, which is noted to be HIPAA-compliant, may be a much safer bet. Considering that healthcare agencies are subjected to some of the most stringent guidelines for information-sharing, any app that claims to be compliant with HIPAA regulations is worth a second look. Independent reviews have shown that SecureVideo uses only the advanced encryption tools to provide impeccable security — and the provider will even sign a Business Associate Agreement with you to assume legal liability if the use of their app results in non-compliance. Rather than rely on Skype or FaceTime, you can increase your teleconference protection by making this switch.
No doubt, your small business uses a number of mobile and web applications to get through the day. But if your choice is based on what's popular or what you're most familiar with, you could be leaving your business vulnerable. Once you conduct some additional research, you can find the alternatives that offer the best security and the features you need to make your life easier.
---
---
The following two tabs change content below.

Valerie M. is a writer from Upstate New York. She received her Bachelor's degree in Journalism from The State University of New York at Fredonia in 2016 and is currently working at a digital marketing agency where she writes blog posts for a variety of small businesses all over the country. Valerie enjoys writing about music, animals, nature, and traveling.

Latest posts by Valerie M. (see all)