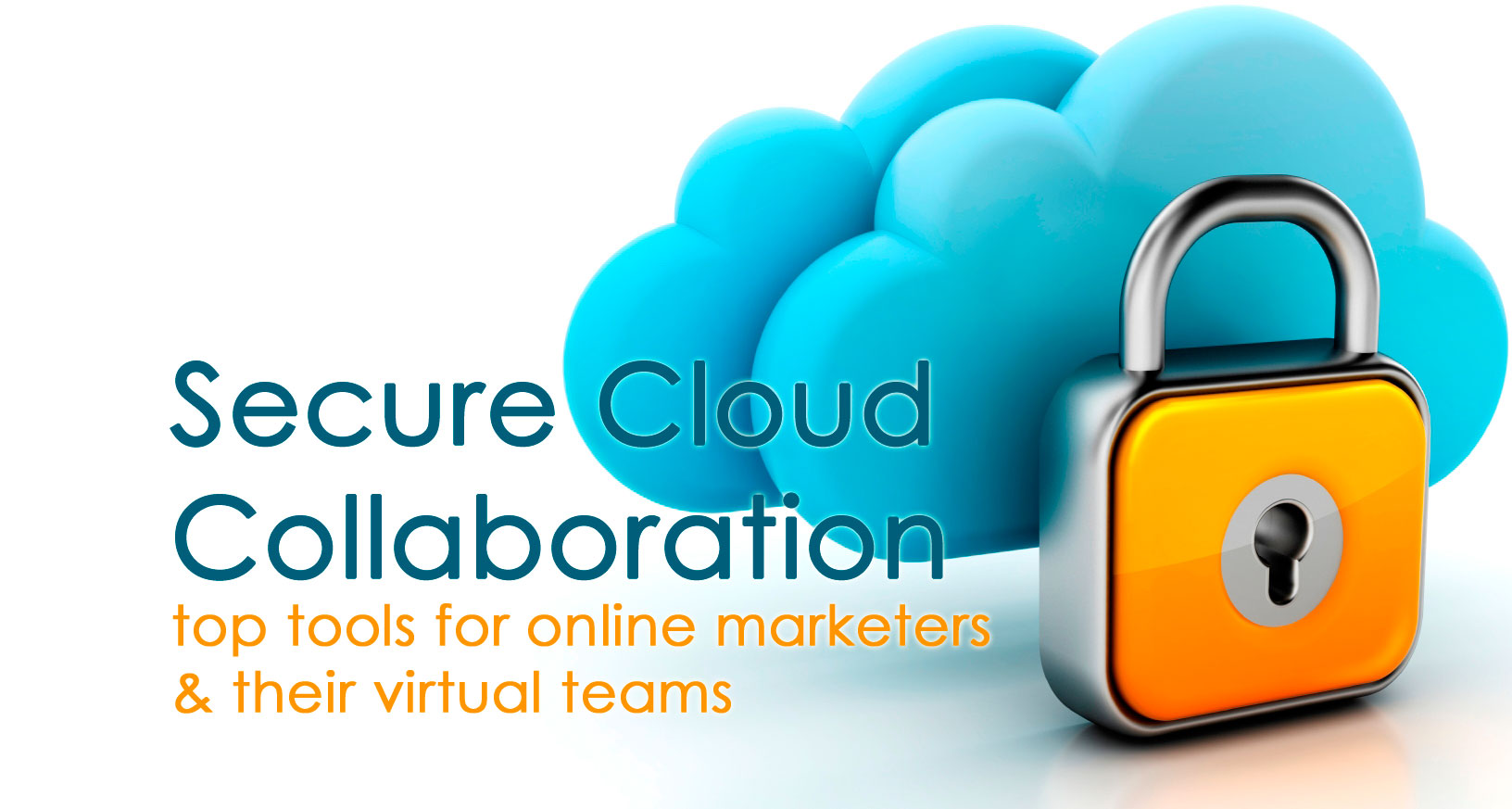 Today's online marketers and their teams are becoming increasingly remote, working together as virtual teams from different corners of the globe. Not to say that the cloud hasn't played a critical role in enabling such remote flexibility, there's no avoiding the fact that the switch from traditional working environments to virtual ones can be and expensive and tedious process.
As can be imagined, collaboration of online marketing activities within a virtual team is no easy task and comes with its own unique set of challenges. But whether you're running an SME or a multi-national empire, there is no escaping the fact that remote workers are the future of online business, and you're going to have to start using cloud collaboration tools sooner or later.
So, here's a list of the top collaboration tools for online marketers and their virtual teams:
---
---
1. Google Docs
There is no question that Google Docs should be at the top of this list, providing users with everything from free online spreadsheets, to various letter and banner templates. The best part about Google Docs is that it is free and easy to use, allowing users to save sensitive business data, or perform document management activities.
The Google Docs spreadsheet feature is of particular importance, especially when multiple people are working on the same spreadsheet. It might not have all the premium features of MS Excel, but it is an indispensable cloud collaboration tool that allows users to store, edit and manage their virtual documents. The cherry on the topping for most users is that they don't need to have any document editing tools installed on their systems as all the tools are cloud-based.
Google Docs has already become the go-to tool for millions of businesses, giving them unrivaled file sharing and creation capabilities. Another useful highlight of Google Docs is that it automatically saves all user content, storing it for remote access from any PC, tablet or smartphone.
2. GoToMeeting
Work emergencies can occur at any time, and it is imperative for a team to be able to connect on a group platform in order to discuss a course of action. You and your team might be required to share marketing content, demos or training data on short notice, which is where GoToMeeting comes in. The program was developed by Citrix Online to supplement the GoToTraining and GoToWebinar application.
GoToMeeting is the perfect conference software for virtual teams as it allows online meetings for up to 15 people. Their web conferencing tool allows users to share any app on their computers in real-time, enabling to save their sessions for future use.
3. Skype
Skype is one of the most prolific online collaboration tools in the market, and has become a part and parcel of every virtual team thanks to its VOIP & file-sharing capabilities. The best part is that it offers video conferencing, chat, file transfers, and screen sharing features, all for free! Skype is also tailored to work over a multitude of devices, including PCS, smartphones and tablets.
With over 520 million users worldwide, you have to be living under a rock to not know about Skype and its powerful collaboration features. Be warned that Skype was originally launched as a social app, allowing friends and family to connect over VOIP. This means that you're going to have to make sure that it is used strictly for business activities, having independent Skype accounts for work would work best.
4. Dropbox
Dropbox is one of the most simple, yet potent cloud collaboration tools in the world. It offers users the ability to effortlessly transfer file and other data, without the need for a USB drive or worrisome wires. Dropbox is an incredible tool for online marketing teams as it provides them access to documents, power point presentations, photos and videos from anywhere in the world.
Dropbox, as the name suggests, allows users to simply drag and drop files into a shared folder. The folder is accessible to anyone who has the link, and a working internet connection. Dropbox most useful feature, it updates files automatically, so that all the users have the latest versions of all the files.
5. Basecamp
Basecamp is a great online collaboration & project management tool for online marketers, allowing them to create and share data with other online collaborators such as vendors, suppliers, and clients. It also features cloud-based to-do lists, text messaging, file sharing, and much more.
A highlight of Basecamp is that it allows marketers to create multiple projects and lists for individual team member, who can then share files and messages to anyone within the Basecamp database. The application has also recently announced a useful calendar feature, making Basecamp a truly "all-in-one solution" design and marketing solution. Basecamp also makes CRM easier as it allows users to create separate projects for individual clients.
6. Highrise
Developed by 37 Signals, the masterminds behind Basecamp, Highrise is a versatile cloud-based contact management system that is perfect for online marketers and small business owners. This collaboration tool allows users to create, modify, save, and organize messages and e-mail conversations in a manner that allows marketers to keep track of leads, proposals and deals.
Highrise offers an effective follow-up tool that reduces wastage and increases the efficiency of a marketing team. The software is ideal for activities that involves lots of real-life interactions between real people, allowing members to keep track of conversation among all team members.
7. Yammer
Dubbed the "social network for companies," Yammer is a social collaboration tool that helps online marketers connect with their virtual teams on an interactive platform that resembles popular social media sites like Facebook, or Twitter. Yammer is an effective collaboration tool that is being extensively used by big-wigs like eBay, Groupon and 7-Eleven, but will work just as well for smaller businesses.
Yammer's powerful collaboration features include creation of user profiles, groups, private messaging, microblogging, file sharing, and so on. All these robust features are backed by advanced security features and a knowledge base that is automatically developed from archived conversations.
---
---
The following two tabs change content below.

Mauricio is the CEO of
Cloudwards.net
, a data and user feedback driven comparison engine for cloud apps and services. He enjoys writing and producing educational videos around the cloud to help people find the best cloud service for their needs.

Latest posts by Mauricio Prinzlau (see all)