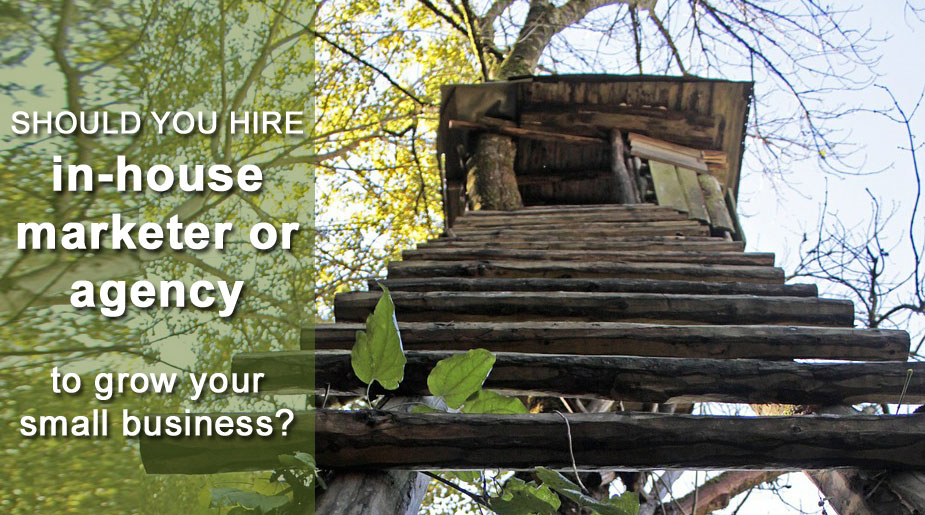 In-house digital marketer vs. outside agency – what is the best choice for your business growth?
In order to grow, small businesses need to decide whether they should employ an agency or an in-house digital marketer. By understanding what implications this may have for your business in terms of cost, experience, roles, and expertise, you will ensure you make the right decision.
In an age where external talent comprises at least half of the workforce for more than one quarter of organisations, here we look at the key advantages of both digital agencies and in-house marketers to help you with this difficult decision.
---
---
Digital Marketing Experience
By opting for an agency, you'll benefit from their tried and tested knowledge and experience. An agency will have the experience to know what works and what doesn't, from working with a range of clients. This knowledge is invaluable and everything from website audits, content writing, link-building, blogging, social media and paid advertising will be second nature to an agency.
What's more, digital marketing agency teams are usually more up to date with industry changes and best practices, because they spend much more time focussed on their respective disciplines. In-house marketers on the other hand, usually have other responsibilities such as budgeting and working across departments, so they tend to be less up to speed with the latest industry trends as they simply aren't involved in the industry as deeply.
What do you want from the role?
An in-house marketer will know your product inside out as they are immersed in it every day. They will have a more in-depth knowledge of your company, allowing them to carry out ad-hoc duties and truly become a team player, jumping on board when other departments are busy and tasks need completing.
"The main benefit of working in-house is the ability to get experience and knowledge of other departments within a business. This is a big advantage as it can help me focus and change how I do things, as I am more aware of other problems, which may be a factor outside of the marketing department."

– Patrick Robinson, Linx Printing Technologies
Whilst taking on an in-house marketer able to 'wear many hats' has benefits for your small business, their marketing work might suffer if they are distracted by non-marketing duties. Office politics can also keep your recruit away from their focus of marketing your business.
Benefit from Expertise
Digital marketing agencies offer expertise gained from performing the same tasks over and over; they are highly specialized. With an agency you will benefit from the wisdom of an entire team – a great advantage over a solo in-house marketer, as your small business will benefit from a team who are likely to each have a specialist skill or knowledge field.
The chances of finding an in-house marketing candidate with all the proficiencies of a typical agency team is slim, and will be costly.
Cost vs. Value
The cost of an agency is likely to be higher than an in-house marketer. However, value comes hand in hand with cost, and as previously mentioned, with the range of expertise an agency has on offer your are likely to see better results.
The tried and tested level of experience an agency team has will mean your business gains better value for money in comparison to a new recruit who is inexperienced in comparison.
For a small, growing business the cost of hiring is a big expense; and hiring the wrong person is even more costly. The average cost of a bad hiring decision can equal 30% of the individual's first-year potential earnings. Sourcing and recruiting, along with lost productivity all add up. Factor in that your new recruit may require training too – again costing time and money.
Wrapping Up
Consider what it is that is important to your company when making the choice between an agency and an in-house marketer. What are you looking to achieve?
Are you looking for someone with marketing knowledge who can help out all round within your business and is an extra pair of hands? Or a team with in-depth know-how of all elements of digital marketing? Is cost a priority, or would you be looking for value in terms of results?
Investing in digital marketing is key for growing a small business. Take time to reflect on what is best for your business.
---
---
The following two tabs change content below.

Search Marketing Executive
at
Selesti
Seb Atkinson is a search marketer at Selesti, a multi-award winning creative digital agency. Seb has helped a range of clients grow their online presence, from start-ups and small businesses to large international corporations. Follow him on
Twitter
.

Latest posts by Seb Atkinson (see all)