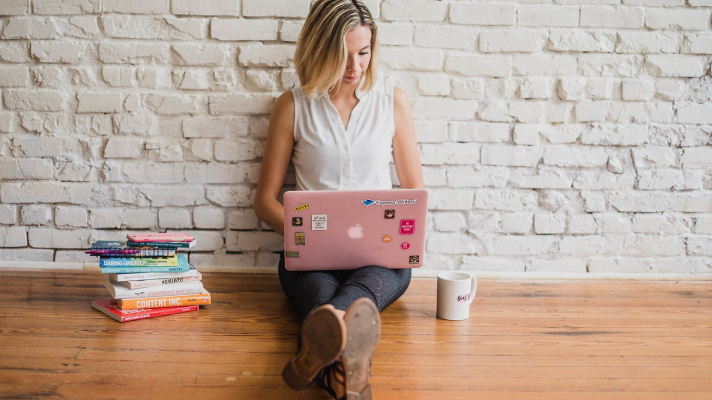 Small businesses don't need to break the bank with these affordable marketing ideas that can leverage free or inexpensive tactics for maximum results
There's no doubt that the pandemic has been particularly tough on the economy. As it was, 88% of people surveyed by the National Endowment for Financial Education were worried about their financial situation. Our current health crisis has resulted in mass layoffs and business closures, which means that the situation probably hasn't improved for the 75% of Americans who were already worried about their overall retirement outlook.
Financial security was a rarity even before the first cases of COVID-19 began to appear in the United States. And arguably, small businesses have taken the biggest hit. While large corporations and even entire industries have received considerable assistance, America's small business owners are facing an uncertain future.
In other words, employee theft (which can take the form of either embezzlement or misappropriation of trade secrets) probably isn't the main reason your organization might have lost money this year. And if you're already struggling, the idea of spending more on marketing might seem far-fetched. But, as they say, you need to spend money to make money — or do you? Marketing your business is a must if you want to drive sales, but that doesn't mean you have to pour the remainder of your savings into promotion. In fact, there are plenty of options that can allow you to market your business without spending much at all.
Here are just a handful of affordable marketing ideas for small businesses to try.
---
---
Use Social Media to Your Advantage
If you've been ignoring the power of social media, it's time to surrender to its allure. Whether or not you personally enjoy engaging on these platforms doesn't matter. If your audience is active on Facebook, Twitter, or Instagram, you need to follow suit. Don't forget about LinkedIn, which is essentially social networking with a professional twist. These channels provide ample opportunities to connect with new potential customers and grow your brand visibility in an organic way — and even if you do run some ads, they're generally pretty affordable.
You might also consider entering the realm of influencer marketing, as you might be able to pay for a feature in product or for a lower rate than you might otherwise be able to negotiate through typical ad placements. No matter what, you can gain insight with analytics and engage your community through comments, direct messages, and more. While this does require a bit of a time investment, these platforms are free to use and can provide some excellent marketing returns.
Consider Creating Video Content
Content creation is one of the best ways to market your business because you're providing something valuable to your audience. Blog posts, whitepapers, infographics, and case studies are all great choices. But you should also consider branching out into video content.
Video content is one of the most engaging and shareable forms of content out there — and you don't necessarily need a massive studio setup to create compelling videos. Tutorials, behind-the-scenes videos, and webinars are excellent examples of compelling video content that can be posted (and cross-posted) on your site and social media channels. The more visual your content is, the more likely it'll be consumed by your audience — and even if your products or services aren't inherently visual, that doesn't mean you have to sit this one out.
Encourage Referrals and Reviews
Word-of-mouth is still incredibly important; it's just not expressed in exactly the same way as it used to be. Now, online reviews and endorsements play an even greater role in how your company is perceived. Waiting around for someone to leave you a positive review won't be effective, but if you remind satisfied customers that they can make an impact by leaving a review or referring your business to a friend, that can make all the difference.
Whether you set up an online referral program or send out an email reminder to solicit an honest review, this can go a long way in building trust with your audience and gaining overall visibility. Remember that you can't incentivize positive reviews, but appealing to a customer's emotional investment can often be more than enough to inspire action.
Continue Optimizing Your Website and Web Presence
SEO, or search engine optimization, does take some time to produce results. But it's well worth the effort to ensure customers can easily find you online — and it's one of the most affordable marketing tactics out there. Small optimizations to your website can help you out in a big way and can help you increase your traffic over time.
Small businesses, in particular, should also claim and optimize their Google My Business (GMB) profiles. Google wants to help local customers find relevant search results in their area and a great GMB listing can allow you to become even more visible online. The platform is free to use and allows you to do everything from list your operating hours and contact information to share new products and relevant updates.
Become More Present in Your Community
Although the coronavirus pandemic has made it much more difficult to participate in community events, there are still ways to get involved and get noticed by local residents. Sponsoring a local event, even in the form of a product donation, can allow your brand to be seen as more altruistic while heightening your overall profile on a local level.
You might partner up on a contest, giveaway, or charity drive with a few other businesses in your area can be a mutually beneficial move, as well. You might even consider teaming up with a non-competitor to offer a discount, social media feature, or link exchange. In addition, you could approach a few bloggers that are well-known in your area (and that align fairly well with your niche) to publish a profile on your business or give you a shout-out. By thinking locally, you'll actually be able to strengthen your reach and strengthen your bond with others in your area.
Marketing your small business will always have its challenges — but a strict budgetary limit doesn't have to be one of them. With these tips, you can find ways to promote your business that won't break the bank.
---
---
The following two tabs change content below.

Valerie M. is a writer from Upstate New York. She received her Bachelor's degree in Journalism from The State University of New York at Fredonia in 2016 and is currently working at a digital marketing agency where she writes blog posts for a variety of small businesses all over the country. Valerie enjoys writing about music, animals, nature, and traveling.

Latest posts by Valerie M. (see all)