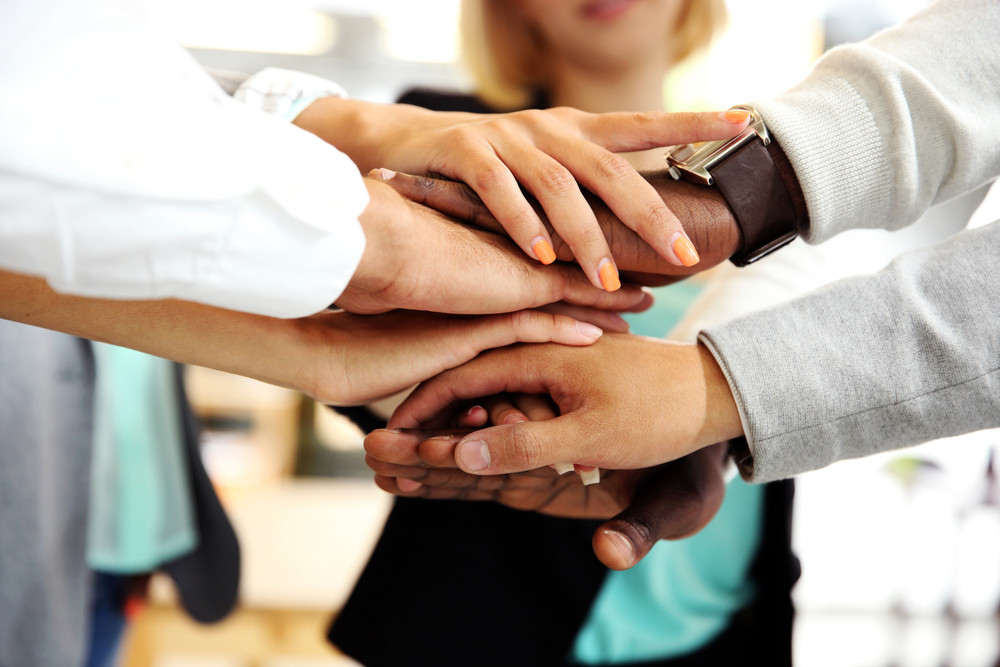 As companies navigate the rollout of the vaccine and what that means for their day-to-day operations, many are returning to the office full-time, returning to the office part-time, or permanently transitioning to mostly or fully remote work.
No matter where your company lands, one thing remains true: building strong employee relationships is more important than ever before. The unusual circumstances of the past year may have left employees feeling isolated and disconnected from their coworkers. Team building activities can do a great deal to reverse this trend and to help employees form strong, interpersonal relationships — even after months out of the office.
Here are just a few team-building activities that will encourage employees to bond, boosting productivity and problem-solving in the workplace.
---
---
Get Fun Company Swag
Some of the best team-building activities keep it light-hearted and require very little from your employees. Bring employees together without putting an undue amount of pressure on them by distributing fun company swag. That may include custom printed T-shirts, baseball caps, water bottles, wireless chargers, hand sanitizers, playing cards, and notebooks. Employees like receiving fun, custom-printed items, and the practice is only growing more popular. In fact, by 2027, the market for custom printing T-shirts is likely to be as high as $6.9 billion.
Play a Game
The key to forming strong and organic relationships is to invest in team-building activities employees want to do instead of ones they feel obligated to do. Instead of breaking up into teams for lengthy introductions or group projects, promote a more relaxed atmosphere with a well-chosen game or two.
Ideas include work-related trivia or more open-ended games, like blind drawing. In a blind drawing game, employees describe an object to the designated drawer without explicitly telling them what it is. The drawer must use those descriptions to sketch the object to the best of their ability. Team members earn points when the drawer is able to use their descriptions to draw the right object. Bonus: This game helps teams work on their communication skills.
Host a Happy Hour
What better way to encourage employees to unwind and get to know each other than to host a happy hour?
Invite employees to enjoy a glass of wine or a beer with coworkers in person, or invite employees to take part in a virtual happy hour over Zoom. Give staff members some unstructured time to socialize, or prepare relevant trivia for the event. If you are throwing a happy hour and your company is based in California, put together some interesting facts to share ahead of time. For example, of all the wine producers in the world, California is number four preceded only by France, Spain, and Italy.
Try a Fun, Out of Office Event
For an effective team-building event, get out of the office. Employees enjoy a break from their normal routine and a change of scenery can be just what employees need to let themselves relax. Possible ideas include an employee barbecue at a nearby park, volunteering together, or working together to get out of an escape room. Don't be afraid of feeling out of place. Escape rooms are a popular activity for managers and their staff. In fact, corporate ventures account for nearly one-fifth (19%) of all escape room customers.
Team building benefits you and your employees. When your employees feel more comfortable around their coworkers, they are more creative, more likely to help brainstorm solutions while problem-solving, and more productive. Bring your employees closer together with an in-person or virtual happy hour, an escape room or company barbecue, a game, or simply by distributing fun and useful swag with your company logo.
---
---
The following two tabs change content below.

Valerie M. is a writer from Upstate New York. She received her Bachelor's degree in Journalism from The State University of New York at Fredonia in 2016 and is currently working at a digital marketing agency where she writes blog posts for a variety of small businesses all over the country. Valerie enjoys writing about music, animals, nature, and traveling.

Latest posts by Valerie M. (see all)