8 big technology trends that are shaping the world and how we streamline and automate business and services in the future
The world of technology seldom rests. Innovations emerge on a regular basis and advanced solutions flood the markets across the globe. Keeping up with the pace is not easy as businessmen have to dedicate their time and resources accordingly.
One thing is for certain: in this day and age, no one can afford to lag behind and miss incredible growth opportunities. After all, technology is a driving force behind efficiency and greatness in the competitive business arena.
---
---
The Internet of Things
A lot has been said about the IoT (Internet of Things) revolution. Beyond everything else, its advent gives rise to the higher interconnectedness of smart devices that surround us. Still, the market is oversaturated with individual apps and devices and we still lack solutions that tie everything together. Hence, companies that provide such all-encompassing systems and seamless, uniform user experience are ahead of the pack.
Augmented (AR) and Virtual Reality (VR)
The release of Oculus Rift has marked a seismic shift. Thousands of VR apps and video games were made as numerous companies quickly jumped on the bandwagon. Pokemon Go, an AR game, has achieved dazzling success and proved that the market is ready for both VR and AR. Even sectors like real estate embrace these trends and use digital solutions to offer virtual walkthroughs and home tours. This is only the tip of the iceberg when it comes to AR and VR applications.
Bid data and business intelligence
Big data is not just a buzzword that constantly makes headlines. It refers to the phenomenon of vast amounts of data that can be gathered and processed to serve a business purpose. Namely, business organizations now make decisions and execute campaigns based on the solid foundations of facts and figures. What is more, they take advantage of professional business intelligence software to streamline data collection and analysis.
On-demand, on the fly
In the wake of the success of organizations like Uber and the proliferation of mobile devices, consumer preferences inevitably shift. People like to shop, consume content, and seek information on the go. They adore on-demand services and apps that enable them to get food, accommodation or a ride with a few taps of the finger. Consequently, in the following years, many companies will attempt to make a transition towards the on-demand business world smoothly.
Business automation
Automation is one of the mainstays of the year. It encompasses a range of tasks that were previously considered human-exclusive. The value of this practice lies in productivity and more efficient allocation of resources. Besides, it should be noted that machine learning advances swiftly, which will significantly improve automation. Robots and AI will not replace humans just yet, but we will likely see some types of white-collar jobs disappearing in the near future.
Cloud computing
Early adopters have made good use of cloud solutions, but now a large migration occurs. We already see a slew of cloud-first business strategies and the investment in the area is on the upswing. It only makes sense to store and access data and files on the cloud, instead of keeping them on separate, physical drives. Some of many advantages are streamlined operations, lower equipment costs, boosted collaboration, and enhanced capacity.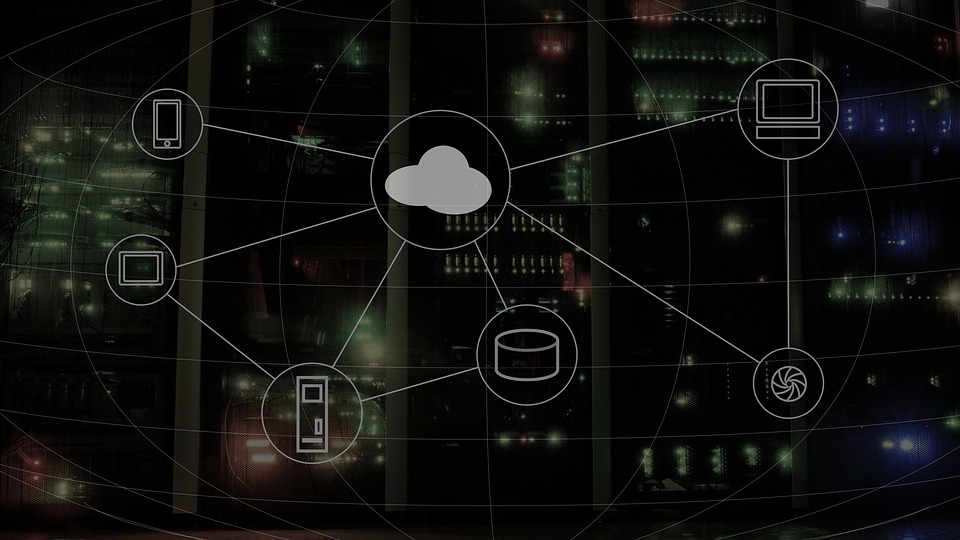 Intelligent apps
Advanced apps have been used for some time, but predominantly on a smaller scale. As technology improves by leaps and bounds, these solutions have become more and more intelligent. Business organizations use virtual private assistants to optimize workplace processes. In 2017 and beyond, the intelligent apps will go beyond this application and obtain more complex AI capabilities, analytics, and interfaces.
On top of the game
The only constant thing in the business world is change. It revolves around the cutting-edge technology and its smart application. There is always something new on the horizon and keeping an eye on it could always be a quick path towards success. It is clear that there is no other way to hit it big than to leverage technology to reach and service customers in new ways. Expect to witness new major advancement on the tech front, so stay flexible and in tune.
---
---
---
The following two tabs change content below.

Dan Radak is a web hosting security professional with ten years of experience. He is currently working with a number of companies in the field of online security, closely collaborating with a couple of e-commerce companies. He is also a coauthor on several technology websites and regular contributor to
Technivorz
.

Latest posts by Dan Radak (see all)